Has your facial skin lost some of its former luster? Does it look tired, instead of vibrant? Are you seeing pesky brown spots or other signs of signs of aging? Sounds like it's time to go BeYOND-AGE and introduce your face to Halo, the laser treatment that rejuvenates skin in not one, but two ways.
We used to think that getting a tan was the way to achieve that "healthy glow" we all wanted. We spent as much time as possible in the sun, and paid for that with damaged skin. Dark spots, fine lines and wrinkles were not what we bargained for. Worse, as we age those imperfections become even more obvious. So frustrating.
Back then we weren't thinking about prevention or protecting our skin – things we now know are so important.
Thankfully, we can correct sun damage with Halo
Halo is different from other laser treatment methods because it is a dual fractional laser. In other words, it uses two wavelengths of light to simultaneously erase surface imperfections and remove sun damage hidden below the surface. You can say goodbye to skin damage you can see as well as deeper damage you can't see.
With Halo, your skin will look healthier and more youthful right away, plus the natural renewal process continues. As deeper laser-treated pigment makes its way to the surface where it can peel away, your body goes to work producing new cells that further refresh your skin's tone and texture. While the results are powerful, the treatments are comfortable because the Halo laser continuously cools as it works.
Halo is also different in that treatments can be precisely tailored to address your specific facial concerns. So what's bothering you? Probably signs of aging such as:
Dark spots and sun damage

Brown spots or uneven skin tone

Hyperpigmentation or melasma

Sagging skin

Enlarged pores

Fine lines and wrinkles

Unwanted scars
Halo can also help correct enlarged pores to improve skin texture, or refine facial scars so they are less visible.
Before and After with Halo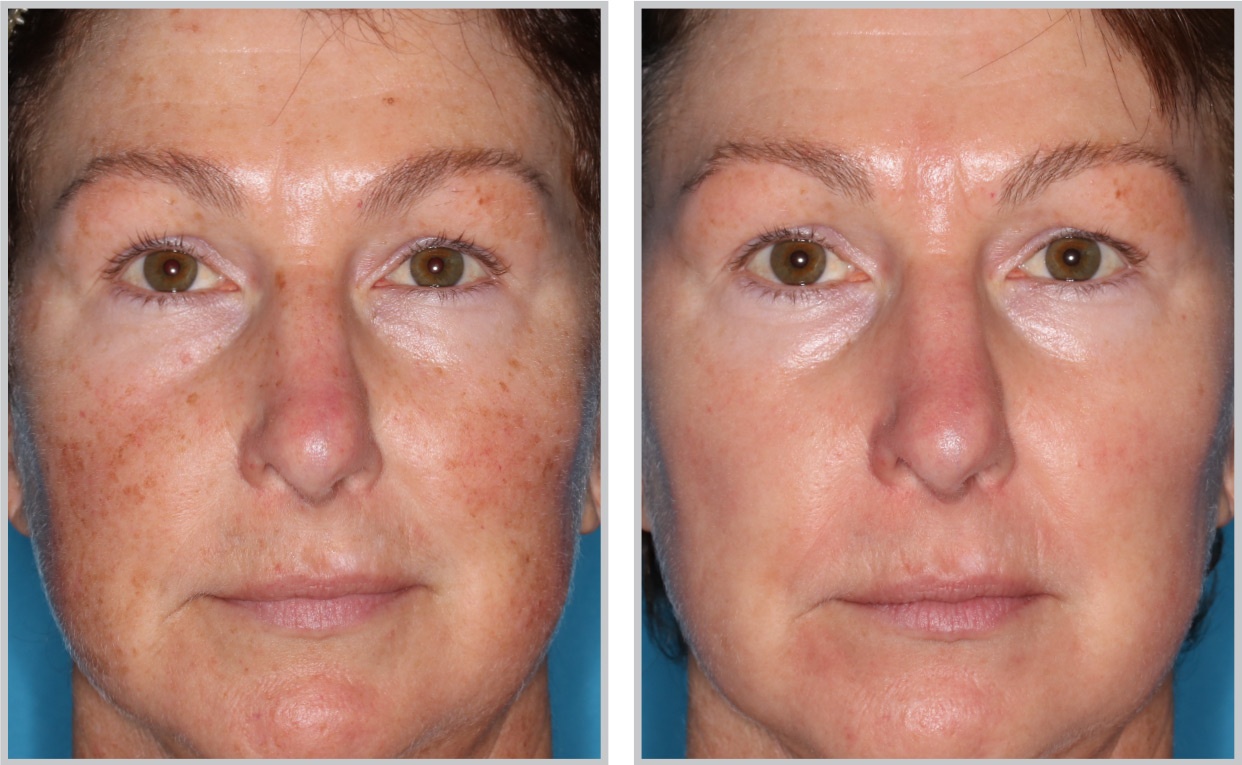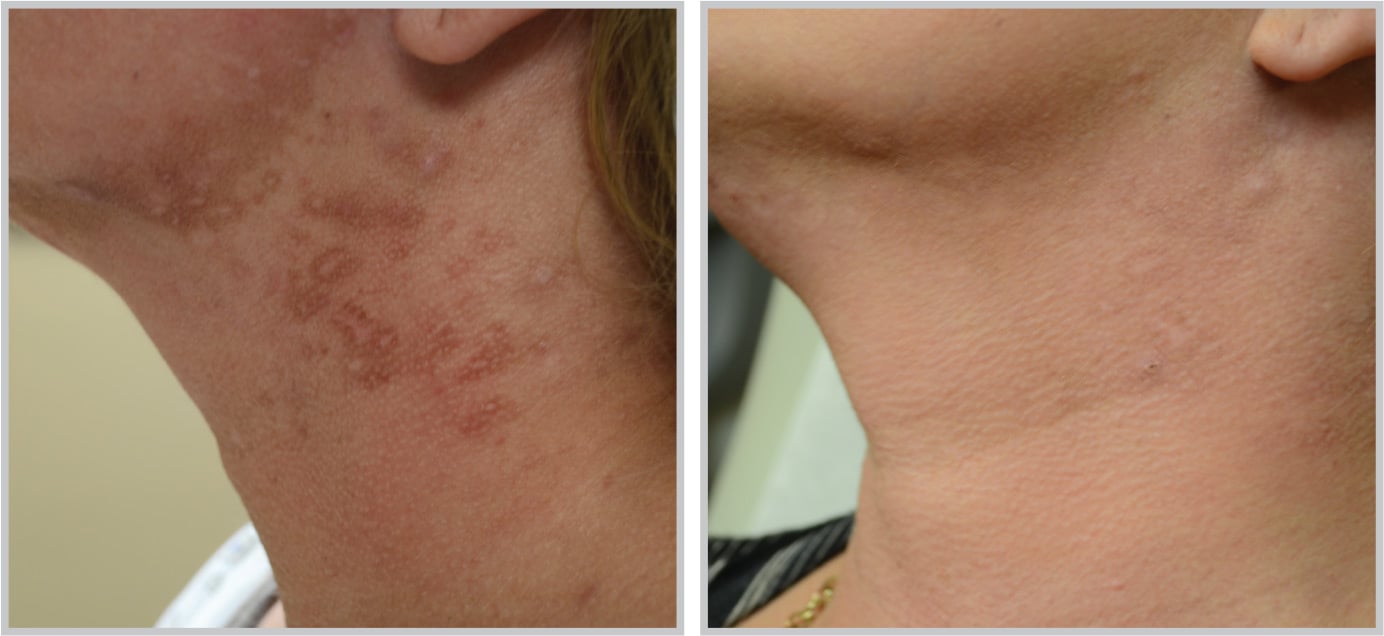 Here at Be CLINICAL, we call it Be-YOND AGE!
That's where Halo treatments can take you. The details of that rejuvenation journey depend entirely on you – your concerns, your skin type and skin condition, your aesthetic goals, and your lifestyle. The Be CLINICAL team will adjust our laser configuration to target your specific skin type. That means you can opt for whatever treatment plan fits best.
For instance, are you headed to your class reunion or a family wedding soon? You might want a more aggressive regimen with just one or two treatments of greater intensity. You'll want to budget a few days' downtime for those. On the other hand, if a key date is months away, or you simply want to look your best more gradually, you might prefer to schedule several less intense treatments over a longer period of time.
Halo is all about you – the result you want to achieve, and how you want to get there. That fits our philosophy here at Be CLINICAL perfectly, because we are all about you, too. All of you. Our whole-body approach to medicine and aesthetic enhancement enables you to address all of your health and well-being concerns with an integrated overall strategy.
Want to know more about Halo?
Who wouldn't? We didn't know any better in the past, so we let the sun and time take their toll on our skin. Happily, with Halo's innovative dual laser technology, we can turn back the clock. How refreshing to know you can still do the right thing for your face.
Since every person's face and skin is unique and Halo treatments are custom-tailored, scheduling a consultation with Be CLINICAL is the first step toward healthier-looking, more vibrant skin. You can schedule online, or give us a call at the office.