Skin Rejuvenation with BBL™ Lasers in San Ramon
We call it our Be FLAWLESS Treatment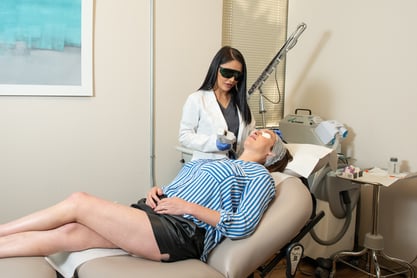 Using Sciton®'s incredible BBL (BroadBand Light™) technology, Dr. Fiona Frie and the Be CLINICAL team are able to help men and women address their various skin concerns and do away with the pesky signs of aging. With an emphasis on better, more natural-looking results, Dr. Frie combines the benefits of BBL skin rejuvenation with our own pre- and post-treatment dermatology services to optimize each patient's individual treatment. Our Be FLAWLESS! skin treatments are personalized to help correct common skin imperfections, such as age spots, freckles, and sun damage.
What is BBL?
Sciton's Forever Young BBL is changing the way we age — or don't. This innovative BroadBand Light treatment can help you achieve clearer, smoother, and overall younger-looking skin without any surgery or recovery time. Forever Young is great for non-surgical skin rejuvenation and is able to improve common concerns and signs of aging, such as:
Age spots and pigmentation flaws
Freckles
Redness and visible veins/vessels
Sun damage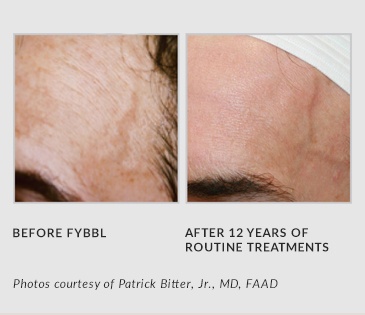 In addition to skin rejuvenation benefits, Forever Young can also be used to help treat acne or reduce areas of unwanted hair.
How BBL Skin Rejuvenation Works
The secret to Forever Young is in Sciton's BroadBand Light technology — it's where the BBL in Forever Young BBL comes from. This BBL uses dual-lamp technology to allow for a wide-range of different customizable settings so we can effectively zone in on your own unique skin concerns and conditions. Whether you're wanting to control your acne, to fade pigmented spots, or even to reduce unwanted hair, we can fine-tune your treatment by selecting a specific wavelength setting.
This level of personalization means you get the best results possible without any unnecessary downtime. After your Forever Young treatment, you will notice a younger, healthier-looking complexion. Results from this treatment are meant to last and look completely natural, so nobody will know you had any help.
Schedule Your Be FLAWLESS! Treatment in San Ramon
Put an end to skin imperfections and live confidently in your best skin. Give our office a call or schedule your consultation online to discuss your own personalized Be FLAWLESS! treatment with BBL with Dr. Fiona Frie at Be CLINICAL in San Ramon, California.