Skin Rejuvenation with Halo™ Lasers in San Ramon
We call it our Be-YOND AGE! Treatment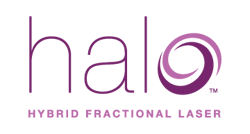 Using Sciton®'s Halo dual fractional laser treatment, plus Be CLINICAL's combination of pre- and post-treatment dermatology services, Dr. Fiona Frie is able to provide her San Ramon patients with remarkable skin rejuvenating benefits. Our Be-YOND AGE! skin treatment can help achieve just about any skin goal—big or small.
Every Be-YOND AGE! treatment is carefully personalized for each patient based on his or her unique skin type, concerns, and goals. Whether you are wanting a quick, no-downtime treatment for an upcoming wedding, or you are ready to say goodbye to your most-frustrating skin aging concerns, Dr. Frie can adjust the strength of your treatment to easily fit into your schedule and lifestyle.
What is Halo?
Halo is fractional laser treatment at its finest. Another weapon against aging in Sciton's arsenal, Halo works to restore a youthful glow to your skin and improve the appearance of skin aging and damage.
Halo can help with a long list of skin concerns, including:
Discoloration or uneven skin tone
Enlarged pores
Sunspots and sun damage
Fine lines and wrinkles
Scar revision
Halo's Adjustable Treatments with Dr. Frie
Our Halo skin treatments range on a scale of 1-10 depending on intensity needed to reverse the targeted skin aging. Dr. Frie will recommend the right intensity for you, based on your existing skin condition and desired outcome. For example, an intensity level of 3 may require three days downtime, and three treatments may be needed to achieve the level of 10.
How Halo Works
What sets Halo apart from other fractional laser treatments is its dual wavelength technology that allows for precise, targeted treatment of your specific concerns. This means your Halo treatment can be adjusted to pinpoint the exact treatment depth needed to restore the youthful, healthy appearance of your skin.
Previous fractional laser treatments lacked this precision and would either be unable to correct the problem or would require unnecessary recovery time for even minor treatments. With Halo, we can completely tailor your treatment based on your skin type and goals in order to maximize your results while minimizing any downtime. We could perform a quick, lighter treatment to have your skin glowing and ready to show off the next day, or you can have a slightly more intense treatment with just a few days of downtime to completely rejuvenate the look of your skin and have it looking its best for a big upcoming event, such as a wedding, vacation, or family reunion.
Schedule Your Be-YOND AGE! Treatment
See how a personalized skin rejuvenation treatment with Dr. Frie can help you look your absolute best. Give our office a call or schedule your consultation online to discuss your own personalized Be-YOND AGE! Halo treatment with Dr. Fiona Frie at Be CLINICAL in San Ramon, California.