Botox




San Ramon & San Francisco Bay Area
Are you looking to soften and smooth fine lines and wrinkles while preventing new lines from forming? At Be CLINICAL, our San Ramon & San Francisco Bay Area Botox injection treatments provide a non-invasive solution to combat the signs of aging and visibly reduce lines and wrinkles on the face & neck. Schedule a consultation with our Master Aesthetic Nurse Injectors to learn about how we can achieve the smooth, natural look you've been searching for.
What is Botox?
Botox is an aesthetic injectable product that contains botulinum toxin, which is a neurotoxin used to inhibit muscle contraction in the targeted area. Without muscle contraction, fine lines vanish and additional wrinkles are unable to form. Repetitive facial movements from smiling, frowning, squinting, and raising eyebrows gradually create wrinkles in the skin. Botox injections temporarily relax facial muscles, softening and smoothing the appearance of these facial wrinkles.
Quick Treatment
Treatment can be completed in as little as 15 minutes. Schedule an appointment over a lunch break and get back to your daily life right away.
No Downtime
You can resume normal activities immediately with little to no visible disturbance on the skin.
Predictable & Consistent Results
Subtle, predictable, and precise results so you can continue to look like you, but with less facial lines and wrinkles.
Why Choose Be CLINICAL For Botox
Our Botox treatments are performed by highly trained, advanced medical professionals who have all undergone specialized training and have experience in the aesthetic industry. This ensures that we maintain high safety and efficacy. We participate in the Alle Rewards program and offer unique tiered Botox pricing options and memberships to ensure our patients can maintain their incredible results in a way that is affordable and attainable.
What Areas Can Be Treated With Botox?
Our San Ramon & San Francisco Bay Area Botox treatments can treat a variety of areas of concern, including…


Frown Lines
Frowning or concentrating contracts the muscles between your brows, causing the skin to fold. Injecting Botox into these muscles will temporarily soften and smooth these lines.


Forehead Wrinkles
Raising your eyebrows contracts the muscles on your forehead, causing the skin to fold. Injecting Botox into these muscles will temporarily soften and smooth these lines.


Crow's Feet
Squinting and smiling causes the muscles around your eyes to contract, creating crow's feet. Injecting Botox into the muscles around the eyes will create a bright-eyed look.


Bunny Lines
Fine lines can appear on either side of your nose when you make certain facial expressions. Injecting Botox into the muscles will soften and smooth those lines. Learn more about bunny line Botox here.


Masseter Muscle
Treat TMJ pain and slim the face shape with Botox Cosmetic injections into the masseter muscles on the jaw.


Above the Lip/Lip Flip
Enhance the top lip or hide an unwanted gummy smile with Botox in the upper lip muscles. Learn more about Botox lip flips here.


Marionette Lines
The vertical lines on either side of the mouth that appear as you age are called Marionette lines. Depending on how you hold your face at rest or while making expressions, Botox or Dermal Fillers or a combination of the two may be used to treat this area of concern.


Neck Bands
Soften lines and relax the neck muscles with Botox Cosmetic injections for a well-rounded, youthful appearance.


Underarms
Treat Hyperhidrosis, or excessive sweating, with Botox Cosmetic injections into the affected area.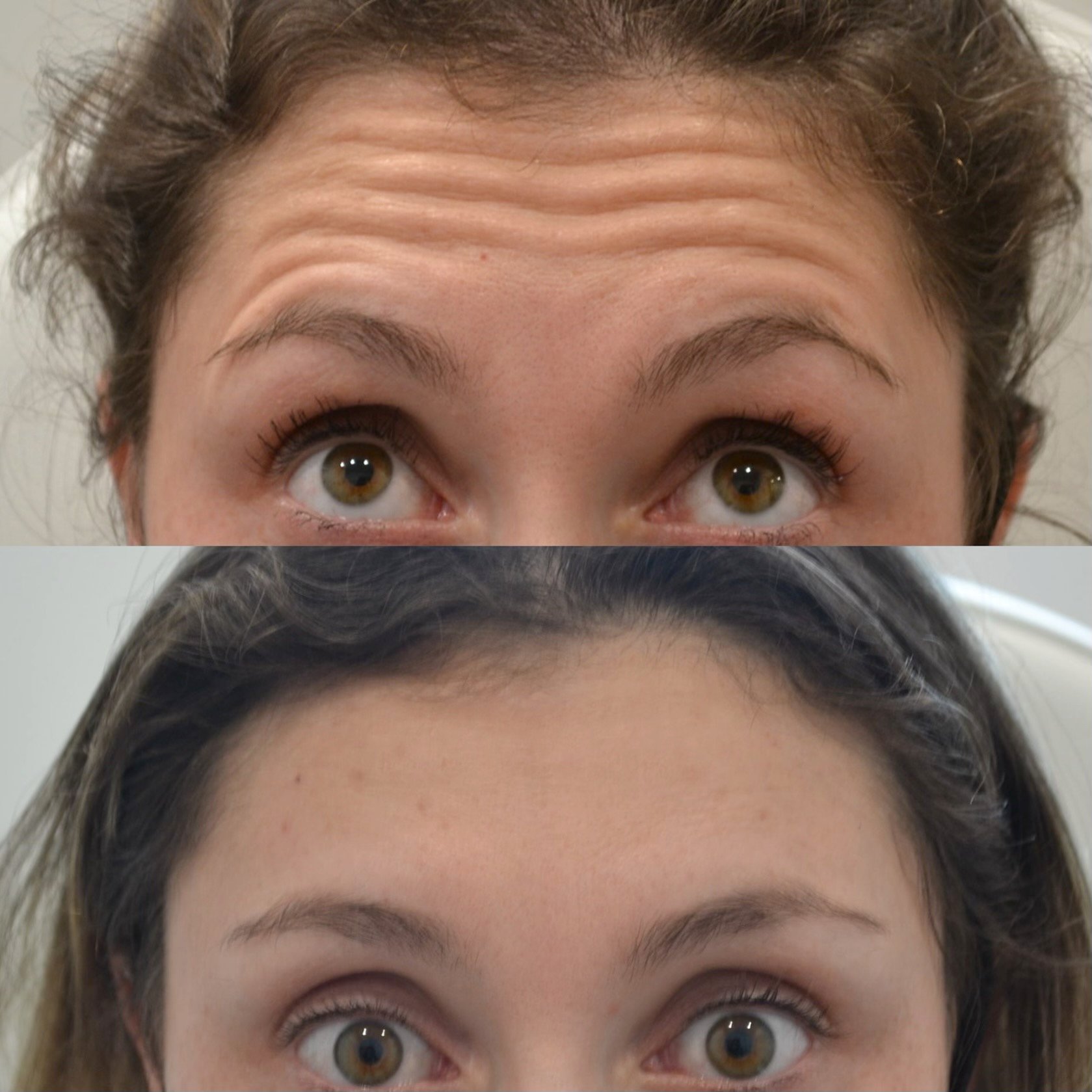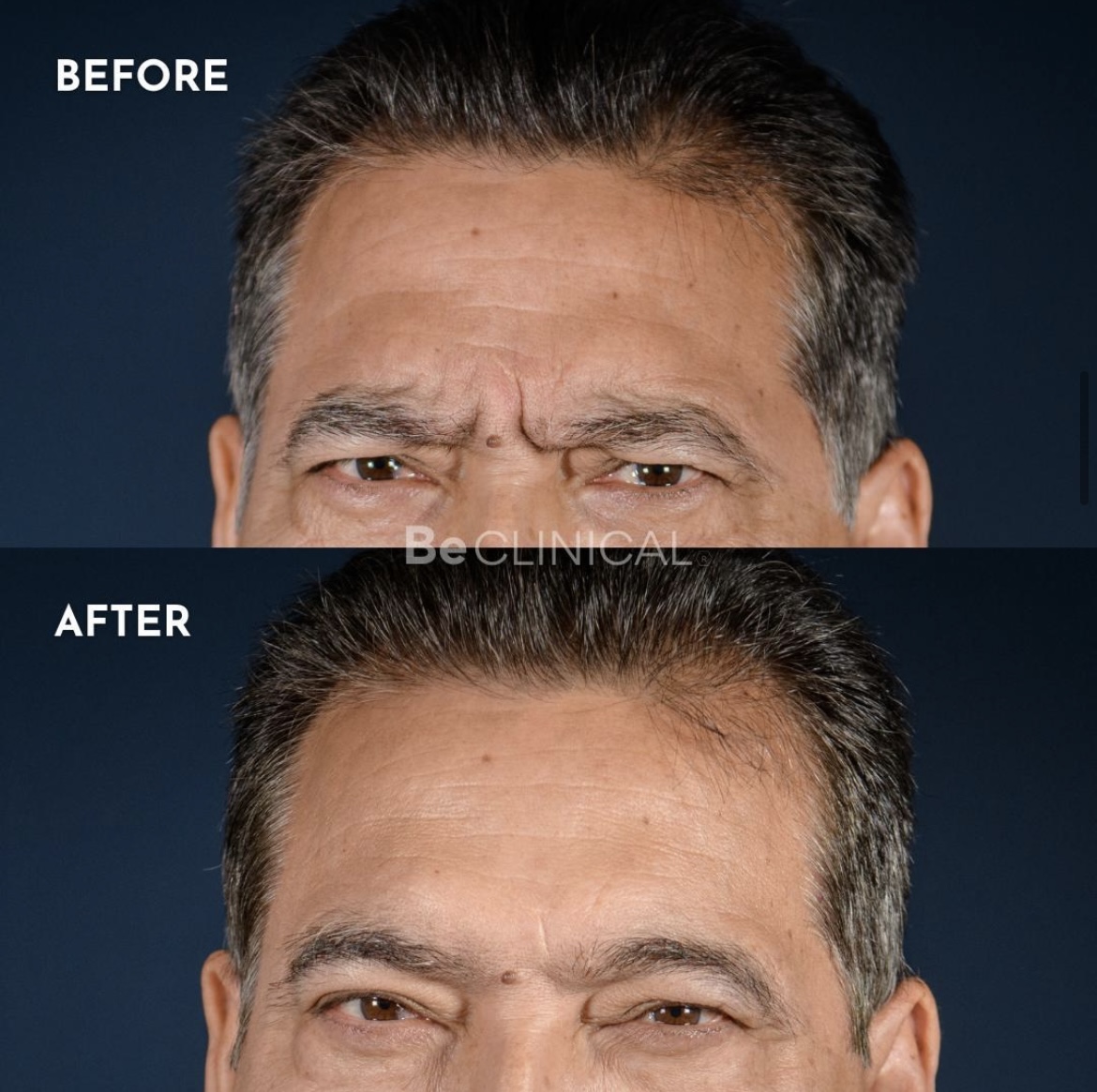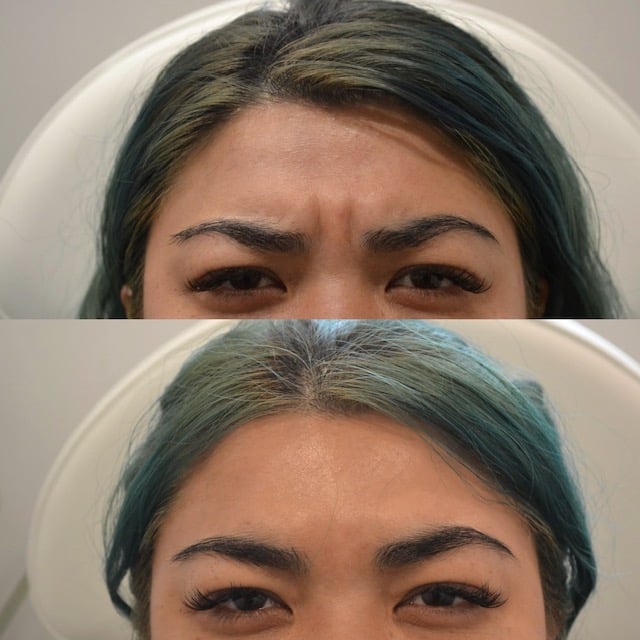 What is the Botox Treatment Experience Like?
Your Botox treatment at our San Ramon & San Francisco Bay Area medical spa clinic will begin with a consultation in which you and your Be CLINICAL Provider will determine your aesthetic goals. The treatment itself is a minimally invasive procedure. Our highly trained Injectors will use advanced injection techniques for the most aesthetically pleasing outcome. Treatment typically only takes 15-30 minutes.
What to Expect Post Treatment?
You will see initial results in the treatment area within 48 to 72 hours with final results typically visible within two weeks of treatment. The inhibited muscle contraction results will be strongest initially and gradually fade, with re-treatment needed around 3 months.
How is Botox Priced?
Botox at Be CLINICAL is charged per unit. Every patient is different, but for full correction and to ensure results that last 3-4 months we recommend a minimum of 30 units. Because we are passionate about ensuring good outcomes, we offer a tiered pricing approach with up to a 20% savings when you get treated to full correction using 40 or more units.
Each treatment area also has a typical range of units administered; Crow's Feet: 24-30 units, Forehead & Frown Lines: 30-60 units, Masseter Muscles: 40-80 units, Neck Bands: 24-60 units, and Underarms: 50-100 units. During a consultation, your Provider will have a better idea of how many units of Botox will be needed to achieve the desired results.
What Are The Most Common Side Effects?
Botox is FDA-approved to temporarily treat moderate to severe frown lines, crow's feet, and forehead wrinkles. The most common side effects after initial treatment include mild swelling, bruising, tenderness, or discomfort at the injection site. These temporary side effects are normal and typically subside within one week.
REQUEST A FREE CONSULTATION
Virtual or In Office Available
Fill Out the Form Below or Call 925.215.1160