HALO Laser Skin Resurfacing




San Ramon & San Francisco Bay Area
Do you have serious skin concerns like acne scars, sun damage, melasma, poor texture, enlarged pores, or other signs of aging? Are you looking for a non-surgical treatment with noticeable and dramatic results to achieve younger, smoother, and healthier skin while erasing the signs of aging? At Be CLINICAL, our San Ramon & San Francisco Bay Area HALO Laser Skin Resurfacing treatment provides a non-invasive solution that uses advanced hybrid fractional laser technology to achieve subtle to dramatic results without surgical downtime. Schedule a consultation with our Medical Laser Providers to learn about how we can help you achieve the "HALO Glow" while successfully treating serious skin concerns.
What is HALO Laser Skin Resurfacing?
Sciton's HALO Laser device is the first and only hybrid fractional laser. It combines two lasers, a fractional erbium ablative laser and a non-ablative laser for skin rejuvenation both on the epidermis (surface layer of skin) and on the dermis (the thick tissue below the surface of the skin) at the same time.
The ablative laser can be compared to aerating a lawn. It targets pathways in the skin, treating the deeper layers while leaving the area around it unharmed. The non-ablative laser incurs small thermal injuries to the skin, encouraging collagen and elastin production to heal the damaged skin. The advanced technology allows for a wide-range of customizable settings so we can effectively zone in on your own unique skin concerns and conditions.
HALO can effectively treat all complexions and produces results that are more noticeable and dramatic than other less powerful laser treatments. This innovative laser resurfacing treatment can help you achieve smoother and overall younger-looking skin without surgery while improving common concerns and signs of aging, such as:
Wrinkles and fine lines

Sun damage/hyperpigmentation

Uneven skin texture

Scar revision (including acne scars)

Signs of aging

Pigmented lesions

Enlarged pores

Actinic Keratoses
The Benefits of HALO Laser Skin Resurfacing
Fewer Treatments
Unlike other laser treatments that may require a series of 4-6 treatments to see results, a single HALO treatment can make pores, sun damage, and brown spots disappear, while visibly improving overall skin texture. While HALO is more expensive than other treatments, patients usually only need 1 or 2 for outstanding, long-lasting results!
More Dramatic Results
The combination of both ablative and non-ablative lasers during this treatment allows us to resurface up to 30% of the skin, while other gentle lasers only resurface 5% of the skin, producing more dramatic results.
Treats All Skin Types
Many laser treatments are contraindicated for darker pigmented skin types, the HALO Laser Skin Resurfacing treatment is safe for all ages, all skin types, and all complexions.
More Comfortable Treatment
Traditional fractional resurfacing and older technologies such as CO2 lasers or Fraxel lasers result in long recovery times and more painful treatment, while the HALO laser has minimal downtime and offers a more comfortable treatment experience.
Why Choose Be CLINICAL For HALO Laser Skin Resurfacing
Our HALO treatments are performed by highly trained, advanced medical laser and light professionals. We offer the most advanced laser and light technologies and specialize in HALO & BBL treatment. We utilize a unique pre and post treatment technique to achieve incredible results for our patients. You can trust our team of medical experts to provide the utmost best and safe care during your HALO treatment. We also offer a medical grade numbing cream to our patients to make the HALO experience more comfortable.
What Conditions Can be Treated With HALO Laser Skin Resurfacing?
Our San Ramon & San Francisco Bay Area HALO technology can be used to treat various skin conditions on virtually any area of the face or body. If you feel that you have serious skin concerns on your face, neck, arms, hands, or anything else, HALO Laser Treatment is the solution.


Fine Lines & Wrinkles
HALO helps stimulate your body's natural healing response, which produces new, healthy skin cells in areas with fine lines or wrinkles, such as crow's feet or nasolabial folds.


Sun Damage & Dyschromia
After a HALO treatment patients can expect increased skin reflectivity and radiance due to the treatment specifically targeting discoloration, sun spots, actinic keratoses, and more! Learn more about sun spot treatment here.


Enlarged Pores
HALO laser triggers your body's natural healing response, stimulating the production of new, healthy cells that help reduce the appearance of large pores.


Acne Scars
HALO offers settings to specifically target and reduce the appearance of scar tissue anywhere on the face or body.


Pigmented Lesions
Through HALO's process of "dermal remodeling" pigmented lesions can be removed for an enhanced skin smoothness.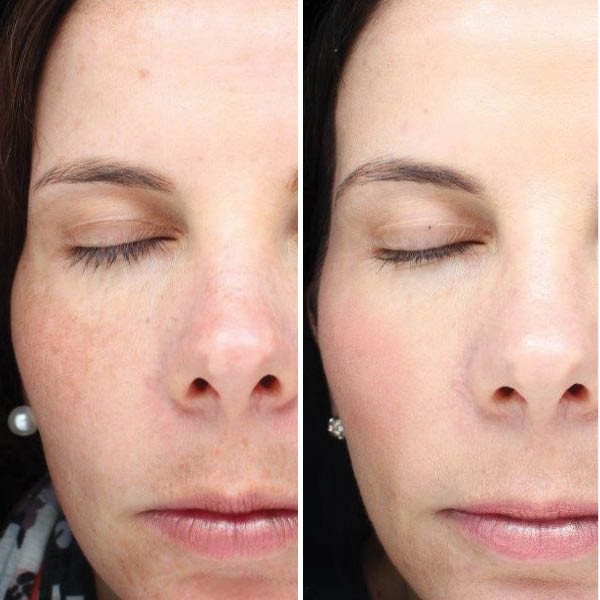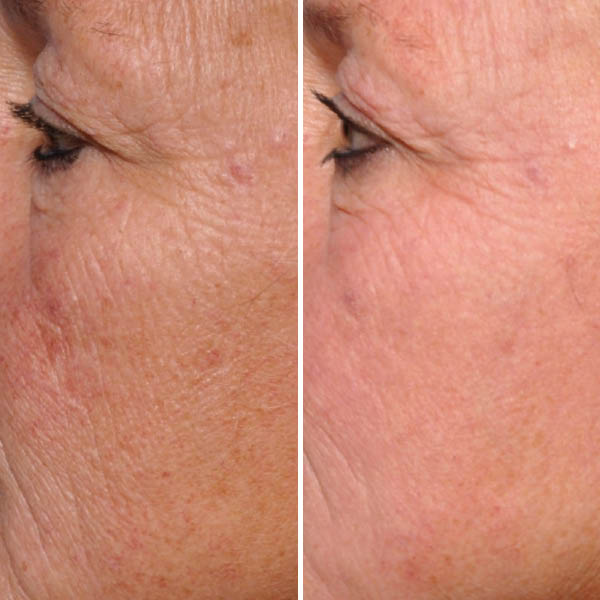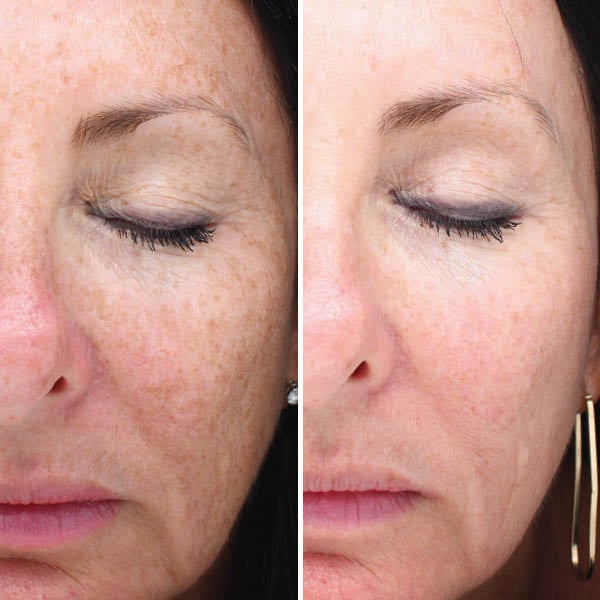 What is the HALO Laser Skin Resurfacing Experience Like?
Your HALO treatment at our San Ramon & San Francisco Bay Area medical spa clinic will begin with a consultation in which you and your Be CLINICAL Provider will determine your aesthetic goals. The procedure involves numbing the skin for an hour before treating the area with the laser device. The treatment itself is mildly uncomfortable around sensitive areas such as the lips, eyes, and chin. The procedure typically takes about 60-90 minutes depending on the skin condition being treated.
What to Expect Post Treatment?
With any laser or light treatment, there is a chance of redness and swelling after treatment. Most patients experience a severe sunburn-like burning sensation for a few hours following treatment with swelling and redness lasting 2-3 days. Every patient's recovery and downtime is different, but you can expect to experience peeling as the new layers of skin emerge. You'll see incredible improvement in the first few weeks, with full results about 2 months after treatment.
How is HALO Laser Skin Resurfacing Priced?
HALO Laser Treatments at Be CLINICAL are charged per treatment and per depth of treatment. Every patient is different, but you can choose to receive multiple, less intense depth treatments to achieve results or one more aggressive depth treatment. During a consultation, your provider will have a better idea of how many BBL sessions will be needed to achieve the desired results.
What Are The Most Common Side Effects?
Side effects are rare and minimal and when performed by experienced medical professionals, the treatment is considered very safe. At Be CLINICAL our advanced laser and light providers are highly trained to treat any of your skin care concerns safely and effectively.
REQUEST A FREE CONSULTATION
Virtual or In Office Available
Fill Out the Form Below or Call 925.215.1160