Cheek Filler




San Ramon & San Francisco Bay Area
Flat, sunken cheeks are one of the many hallmarks of aging. Over time, your once plump and rounded cheeks may lose volume and appear less defined. For many this creates an aged, tired look that can take away from one's natural beauty. At Be CLINICAL, our San Ramon & San Francisco Bay Area cheek filler treatments provide a non-invasive solution to combat the signs of aging by re-contouring your cheeks and restoring smoothness and volume to the midface. Schedule a consultation with our Master Aesthetic Nurse Injectors to learn about how we can achieve a younger look with cheek filler in San Ramon.
What is Cheek Filler?
Cheek filler is a type of cosmetic injectable treatment that enhances the appearance of the cheeks by adding volume to better sculpt the face. Most cheek filler treatments are made up of dermal filler products that utilize hyaluronic acid, a substance naturally found in the body that helps to hydrate and plump the skin. Cheek filler is a safe and effective way to restore plumpness to the cheeks and lift facial features without surgery.
The Benefits of Cheek Filler
Non-Surgical
Cheek filler is a minimally invasive treatment that can be done in under an hour without the need for anesthesia. Using a series of injections, your provider can restore volume in an effective and comfortable way.
No Downtime
Treatment with cheek filler allows you to get back to your normal activities in under a day. Side effects are minimal so you can continue your daily routine without having to worry about an intensive recovery period.
Long Lasting
At Be CLINICAL, we only use premium dermal fillers that are designed for restoring volume to the cheek area. The results from the products we use can last for up to two years.
Why Choose Be CLINICAL For Cheek Filler
The cheeks play a major role in the youthfulness and shape of your face. Our expert staff are all trained in facial anatomy and will ensure that the results from your cheek filler treatment are noticeable, yet natural. Here at Be CLINICAL, we only use FDA-approved, premium injectable fillers that are designed for cheek enhancement. Satisfaction with results and your safety are our top priority.
What Does Cheek Filler Treat?
Our San Ramon & San Francisco Bay Area cheek filler treatments can treat a variety of areas of concern, including…


Flat or Hollow Cheeks
The cheeks are prone to volume loss as facial fat decreases with age. Cheek filler can effectively re-volumize the midface and provide a full, lifted look while smoothing skin.


Facial Contouring
Some people are prone to flatter cheekbones which can take away from their natural features. Cheek filler is a minimally invasive way to sculpt your face and add more definition to your look.


Sagging Skin
As the cheeks lose volume, skin can become lax and lose its firmness. This leads to sagging skin in the lower face which can make you look older than you are. Cheek filler restores volume and can lift sagging skin.


Wrinkles and Fine Lines
Volume loss can lead to fine lines and deep wrinkles in the midface. Filler can instantly smooth wrinkles and restore a smooth complexion while treating hollowness.


Facial Symmetry
A symmetrical face can improve your appearance and drastically change your look. Whether your face is naturally unsymmetrical or you have experienced uneven aging in the face, cheek filler can help create an even look.


Hollow Temples
Hollowing around the temple area can be a result of cheek volume loss. Restoring the cheek area can improve the temples and add definition to your profile.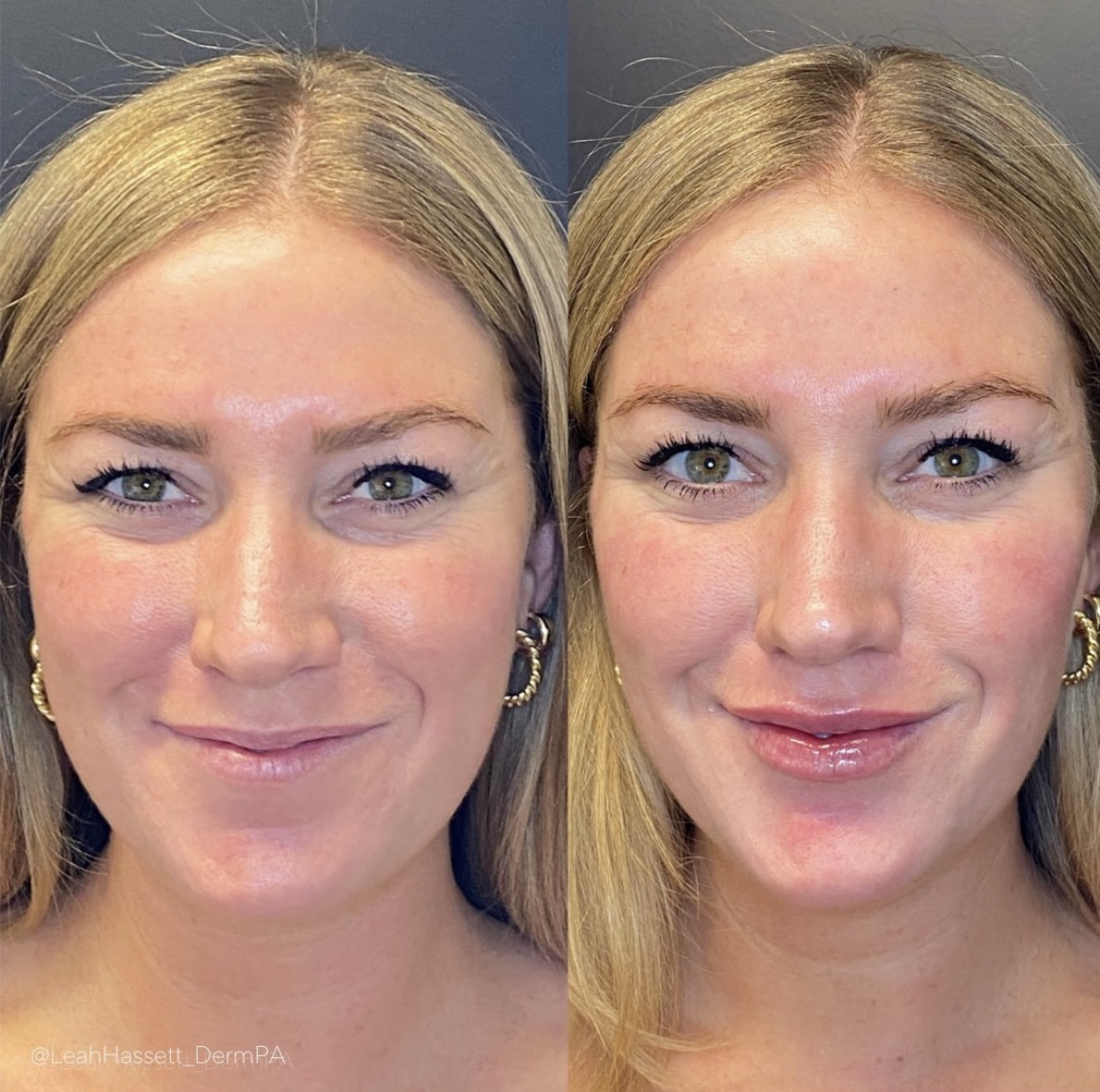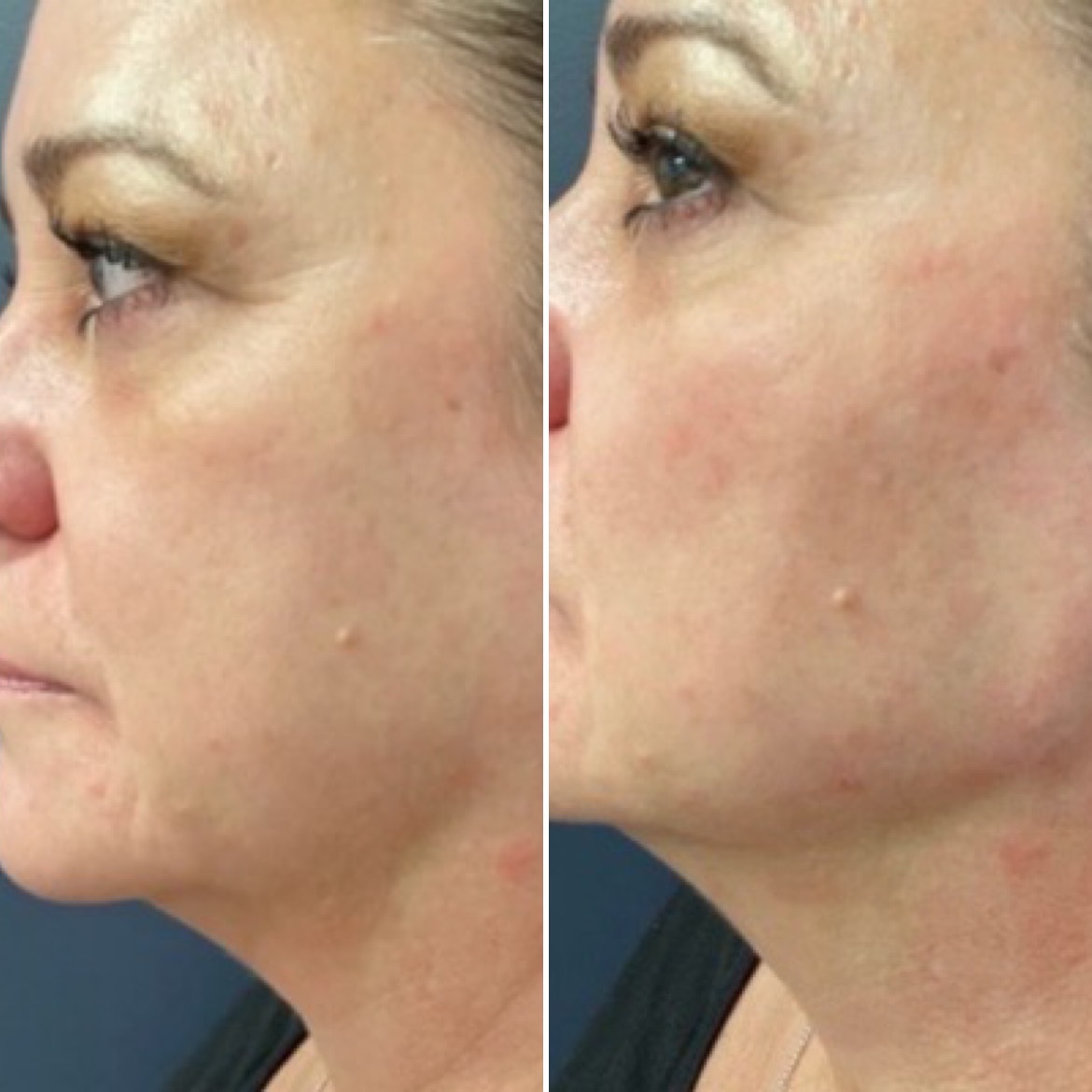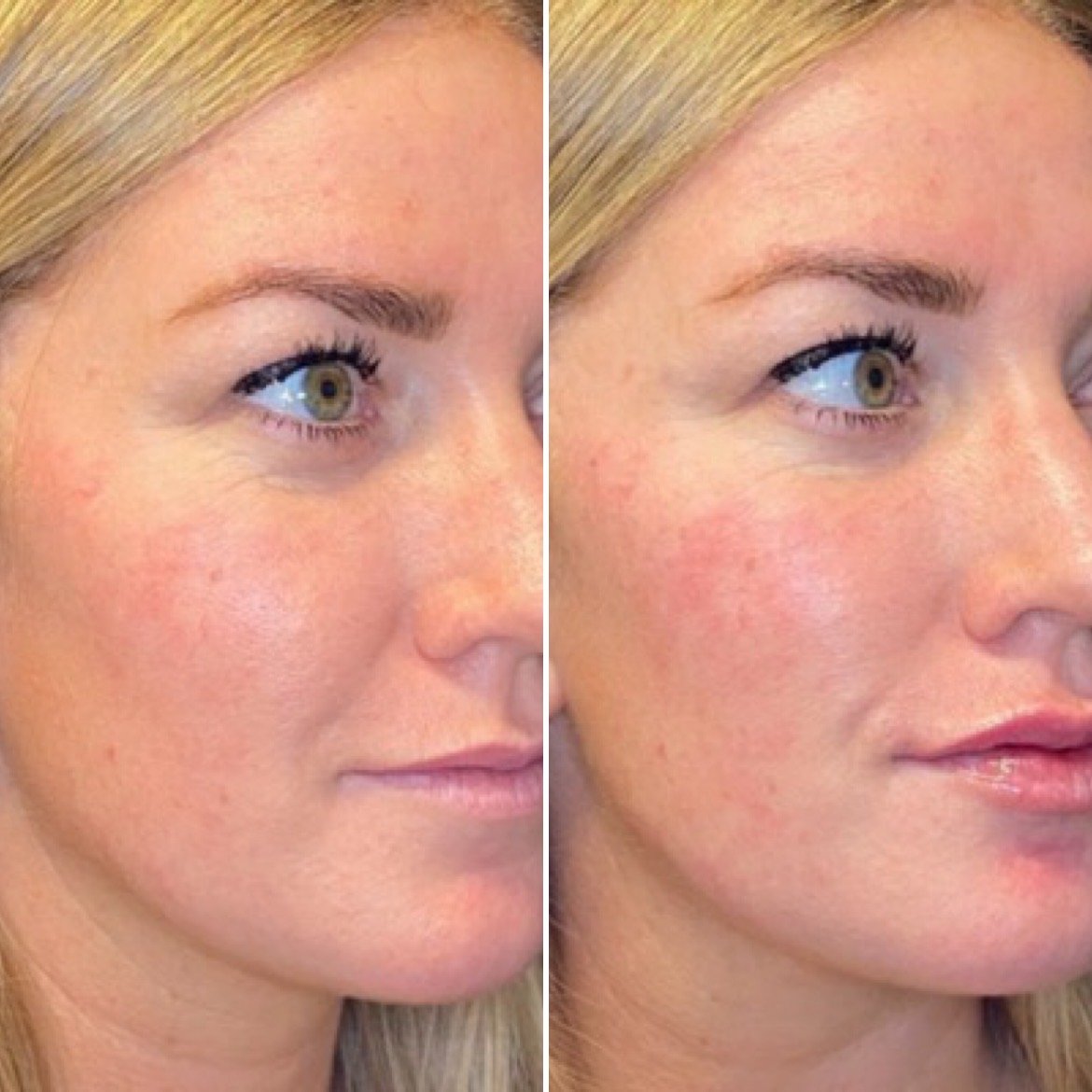 What is the Cheek Filler Experience Like?
Your cheek filler treatment at our San Ramon & San Francisco Bay Area medical spa clinic will begin with a consultation. We will discuss the goals of your treatment, product types, and what results you can expect. Your provider will do a full analysis of your facial anatomy to determine the best areas to inject based on your concerns.
Before your treatment, we will apply a numbing cream to your cheeks to ensure your comfort during the injections. The treatment itself is fast and takes under 30 minutes. Your provider will give you comprehensive aftercare instructions to maintain your results.
What to Expect Post Treatment?
Results from cheek filler are noticeable immediately. However, some swelling can be expected and optimal results can be seen once the swelling has had a chance to subside (about 48-72 hours post-injection).
You can immediately return to light activities like work or errands following treatment. We recommend waiting 48 hours to return to activities that can cause excess blood flow or sweating, such as exercise.
How is Cheek Filler Priced?
The price of cheek filler at Be CLINICAL varies by a variety of factors including product type, the amount of product used, provider expertise, and treatment area(s). We offer a variety of hyaluronic-based filler products including Juvederm, Restylane, and Radiesse. During your consultation your provider will discuss different product types with you and their associated cost.
Be sure to check out our monthly specials to get discounts on your favorite cheek filler products in San Ramon and the San Francisco Bay Area.
What Are The Most Common Side Effects?
Cheek filler is a safe treatment that requires no surgery or downtime. We use FDA-approved products to ensure quality control and best results. Side effects from cheek filler treatment are minimal and manageable. If you experience side effects they can include swelling, redness, and tenderness at the injection site. These symptoms should dissipate within a few hours to days after your treatment.
REQUEST A FREE CONSULTATION
Virtual or In Office Available
Fill Out the Form Below or Call 925.215.1160