Liposuction




San Ramon & San Francisco Bay Area
Are you close to your ideal weight but struggle with stubborn, unwanted fat pockets that are unresponsive to diet and exercise? Are you looking for a fast, effective surgical option to tighten loose skin that has resulted after pregnancy, weight loss, or aging? At Be CLINICAL, our San Ramon & San Francisco Bay Area Liposuction surgical procedures provide an efficient solution to vacuum away excess fat and improve the contours of the body. Schedule a consultation with our expert Plastic Surgeon to learn about how we can safely and effectively remove unwanted fat and contour the body you've always wanted.
What is Liposuction?
Liposuction is a cosmetic surgical procedure that uses a suction technique to remove subcutaneous fat deposits from targeted areas of the body. Also known as "lipoplasty" or "body contouring," this popular procedure reveals a smoother, more sculpted look with little downtime. During the procedure, our expert surgeons use the smallest state-of-the-art tools and technology to create the tiniest incisions for enhanced precision and a smooth, natural shape. Learn more about the difference between surgical and non-surgical body contouring options here.
The Benefits of Liposuction
Fast, Targeted & Effective.
Unlike many non-invasive options, liposuction surgery reshapes specific areas of the body where there are localized fat deposities and loose skin. Noticeable differences to the shape of the body happen quite soon after treatment.
Long-Lasting Results.
Liposuction is one of the top cosmetic surgeries in the world because it offers long-lasting, natural looking results. By adhering to a healthy diet and getting regular exercise, you can help to maintain your new shape permanently.
Personalized Treatment.
When you choose Liposuction, you will experience a flexible and individualized procedure. It allows you and our expert surgeon to target your desired areas and to the degree of your choice, giving you expectations you can count on.
Why Choose Be CLINICAL For Liposuction
A liposuction procedure involves several steps to create a smooth and toned physique. Because of the complexity of liposuction, it is crucial for the treatment to be performed by an experienced surgeon. With over 20 years in the industry, Be CLINICAL's plastic surgeons are experts at body contouring and have performed hundreds of successful procedures. Our surgeons are recognized as some of the top cosmetic surgeons in the nation and are highly sought after for abdominal and upper body procedures. Our patients can feel confident that their results and safety will be at the center of their treatment. Contact us today to reserve your consultation, and we will help you determine if Liposuction best fits your aesthetic needs.
What Areas Can be Treated With Liposuction?
Our San Ramon & San Francisco Bay Area Liposuction procedures can help patients that are close to their ideal weight but have stubborn pockets of fat in the following areas:


Abdomen/Stomach
Want to get rid of excess weight around your stomach area? It can be difficult to target this stubborn area through diet and exercise alone. Create a flatter and more contoured midsection with Liposuction.


Chin
Struggling with submental fat or fullness under the chin? Some fat deposits under the chin can resist diet and exercise. Liposuction can transform your chin, jaw, or jawline instantly for a slimmer faceshape.


Flanks
Often referred to as "love handles," many are concerned with bulges or rolls of fat accumulation around the ribs or hips. Flank liposuction can create a slimmer shape and enhance your body's contour.


Buttocks
Seeking slimmer, more proportional buttocks to the rest of your body? Liposuction can remove the right amount of fat so enough is left to keep your natural contours and avoid dimpling.


Arms
Struggling with having large or sagging arms? Arm liposuction can permanently reduce a patient's arm size to create a more defined look, as long as a healthy weight is maintained.


Thighs
The thigh area often acquires fat deposits that are resistant to diet or exercise. Liposuction helps make legs look slimmer, which indirectly can make the buttocks look rounder and slimmer as well.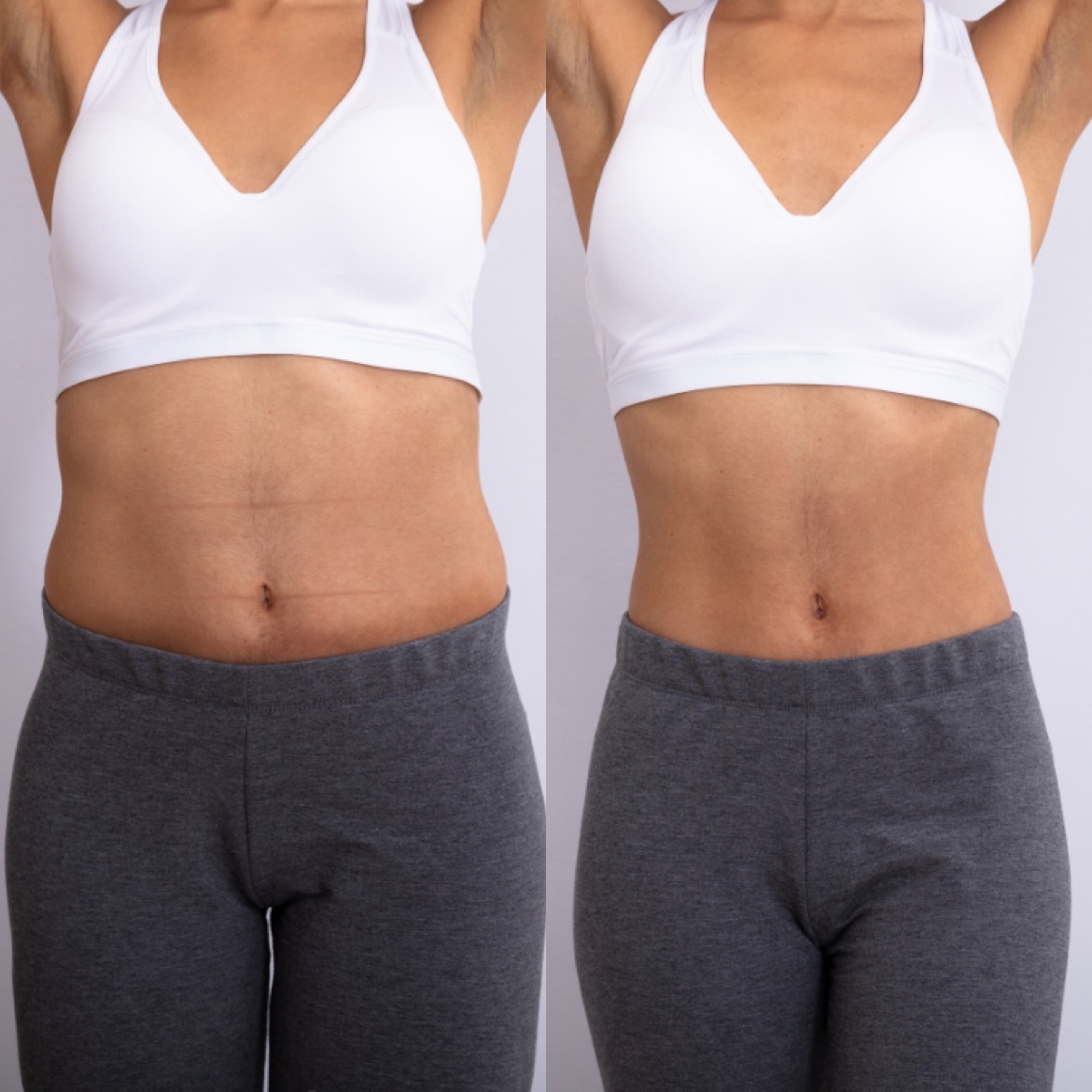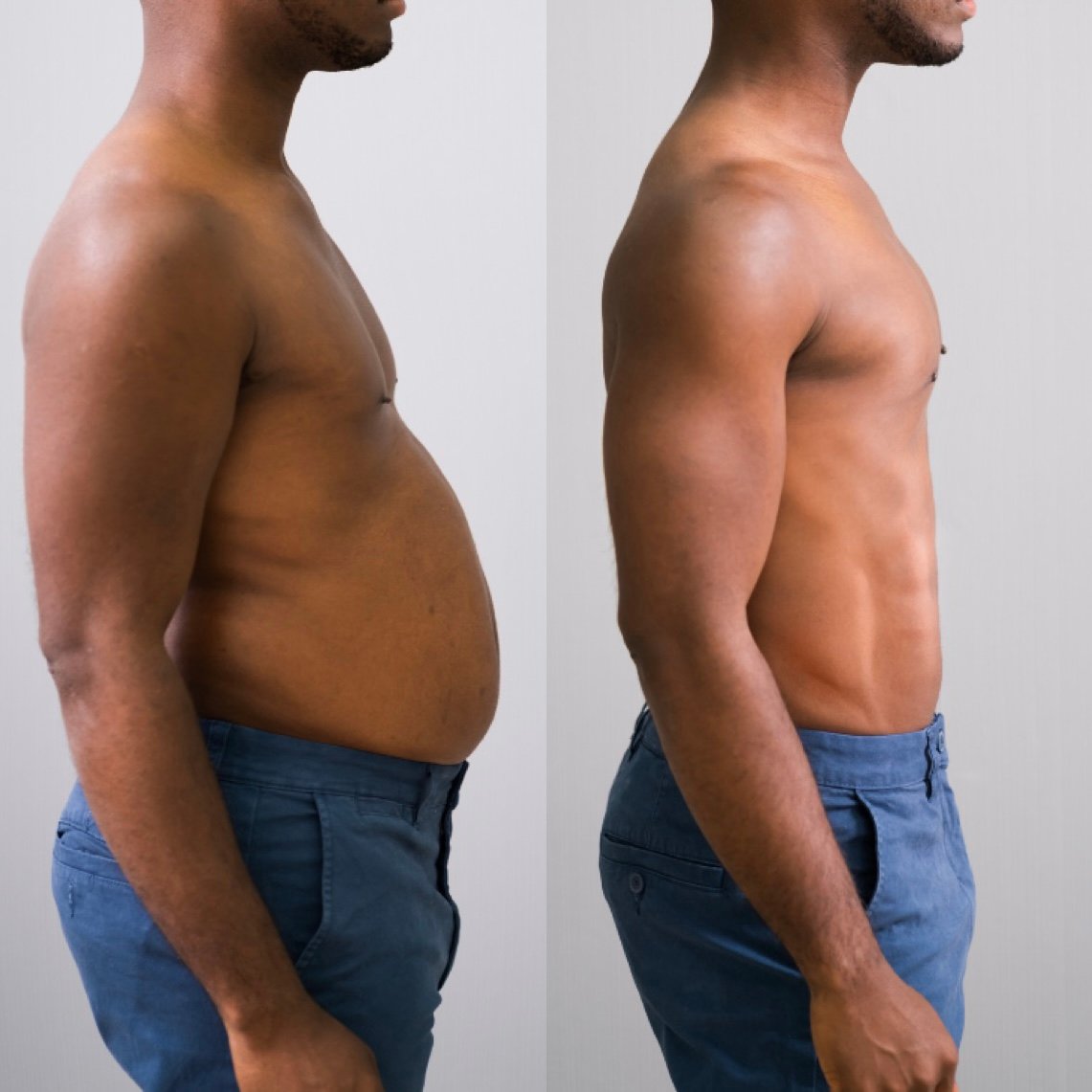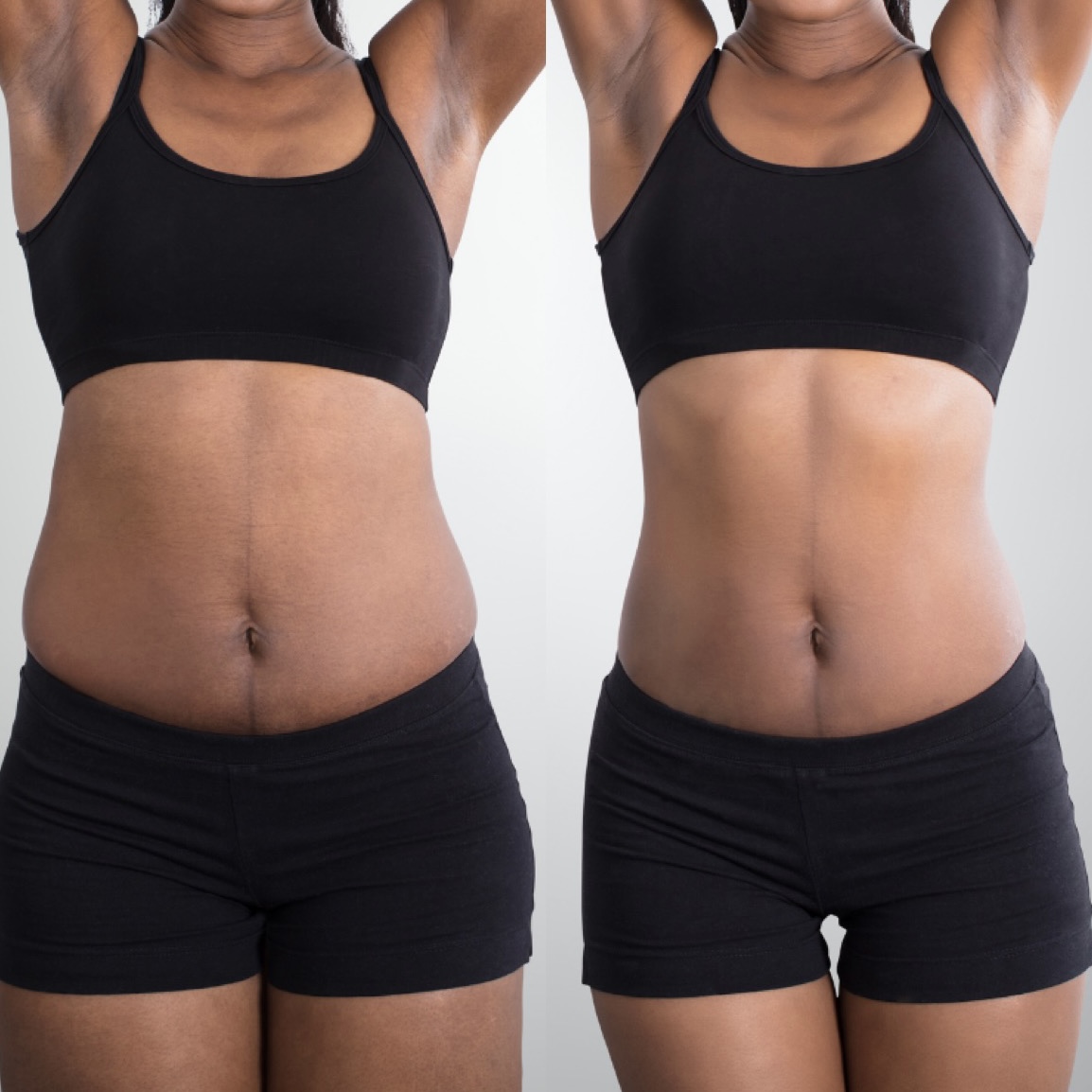 FAQ
What is the Liposuction Experience Like?
Your Liposuction procedure at our San Ramon & San Francisco Bay Area medical spa clinic will begin with a comprehensive consultation. Our surgeon will evaluate your body and your medical history, and talk to you about your aesthetic goals. Before your procedure, you will be given a sedative that will allow you to completely relax and be comfortable for the entirety of your procedure, without the risk associated with general anesthesia. Our technique is so gentle that general anesthesia is not needed. The treatment itself will take around 3 hours and we will monitor you afterward to ensure you are prepared to continue to recover at home.
What to Expect Post Treatment?
Be CLINICAL does everything possible to ensure the comfort and successful recovery of our patients. With any surgical treatment, you can expect some recovery time. However, our team uses the most advanced technology to minimize downtime and allow you to get back to your life in just a few days. Most patients are able to return to work within just a week and to strenuous activities like exercise within a few weeks. At your consultation, we will schedule aftercare appointments to monitor your results and recovery.
How is Liposuction Priced?
Liposuction at Be CLINICAL is different for every patient. We price our procedures based on the complication of the procedure including how much fat needs to be removed, the amount of skin to be removed, and if the muscles need to be restructured. During your consultation we will outline the costs associated with your individual procedure.
What Are The Most Common Side Effects?
Liposuction is a common and safe procedure for both men and women. It has been used in cosmetic surgery for many decades and has become so routine that it was the number one performed plastic surgery in America by 2004. Because it is a surgical procedure, you can expect some side effects associated with healing including swelling, soreness, and bruising. There are several aftercare steps your team will walk you through including wearing compression garments, caring for the incision site, and keeping the area clean. To minimize discomfort and facilitate healing, we will also prescribe you pain medication and antibiotics.
Learn More About Liposuction...
Which is better for you? Both liposuction and CoolSculpting offer unique benefits for fat loss.
Are you looking a way to specifically smooth your arms and permanently remove stubborn fat? Arm liposuction may be right for you!
Have you tried everything to achieve a flat stomach? Liposuction offers a solution to slim your midsection and smooth your skin without spending hours at the gym.
REQUEST A

FREE CONSULTATION
Virtual or In Office Available
Fill Out the Form Below or Call 925.215.1160