Xeomin




San Ramon & San Francisco Bay Area
Do you feel like you look tired? Is your look not reflective of how you feel about yourself due to aging skin? Xeomin is an FDA-approved way to smooth lines and wrinkles with no downtime. At Be CLINICAL we offer Xeomin for those looking to smooth their skin and turn back the clock. This popular injectable wrinkle relaxer is an easy and safe way to restore your look and give you results that last for months. Book a Xeomin consultation with our expert staff today.
What is Xeomin?
Xeomin is a purified neurotoxin that relaxes muscles when injected. Like other injectables such as Botox or Dysport, Xeomin works on areas that are prone to wrinkling from repetitive muscle movement and expressions. Xeomin is unique in that it contains no protein additives and is the most purified form of botulinum toxin on the market. This treatment gives you everything you need and nothing you don't.
Fits into your lifestyle
Treatment with Xeomin is quick and requires no downtime. For those with a busy lifestyle, Xeomin is an ideal choice as it can be done on your lunch break.
Fast and Consistent Results
Patients will begin to see the smoothing effect of Xeomin in as little as three days and results will continue to improve over the next few weeks. With treatments every 3-5 months you can maintain your results.
Preventative Treatment
Xeomin is not only for those who want to smooth wrinkles. The treatment is an ideal choice for those who want to prevent more wrinkles from forming or younger patients who want to maintain their youthful skin.
Why Choose Be CLINICAL For Xeomin
When you receive treatment with Xeomin at Be CLINICAL, you will receive industry-leading care from a team of highly trained injectors. We tailor every treatment to your unique needs. Our Xeomin treatments are performed by advanced medical professionals who have all undergone specialized training and have experience in the aesthetic industry. This ensures that we maintain high safety and efficacy.
What Areas Can Xeomin Treat?
Our San Ramon & San Francisco Bay Area Xeomin treatments can treat a variety of areas of concern, including…


Crow's Feet
Crow's feet are the lines that can appear around the edges of your eyes. They can be more apparent when you smile and easily age your appearance. Xeomin can smooth crow's feet and make you look more awake.

Forehead Lines
It is easy to develop lines on your forehead through constant expressions and strong muscles. Xeomin can relax these muscles and give you smooth skin you feel confident about.


Frown Lines
Lines that form between your eyebrows can make you look angry or sad. These lines can easily be treated by Xeomin and can be prevented through consistent treatment.


Bunny Lines
If you notice fine lines around your nose when you you make expressions, Xeomin can be an ideal treatment choice. Learn more about Bunny Line treatment here.


Jawline
Xeomin is a non-invasive way to slim your jawline. By relaxing the masseter muscle patients can enjoy a more contoured profile. This treatment can also reduce symptoms of TMJ.


Lips
Want a more pronounced pout but not ready for fillers? Xeomin can make your lips appear fuller by relaxing the muscle in your upper lip. Learn more about Lip Flips here.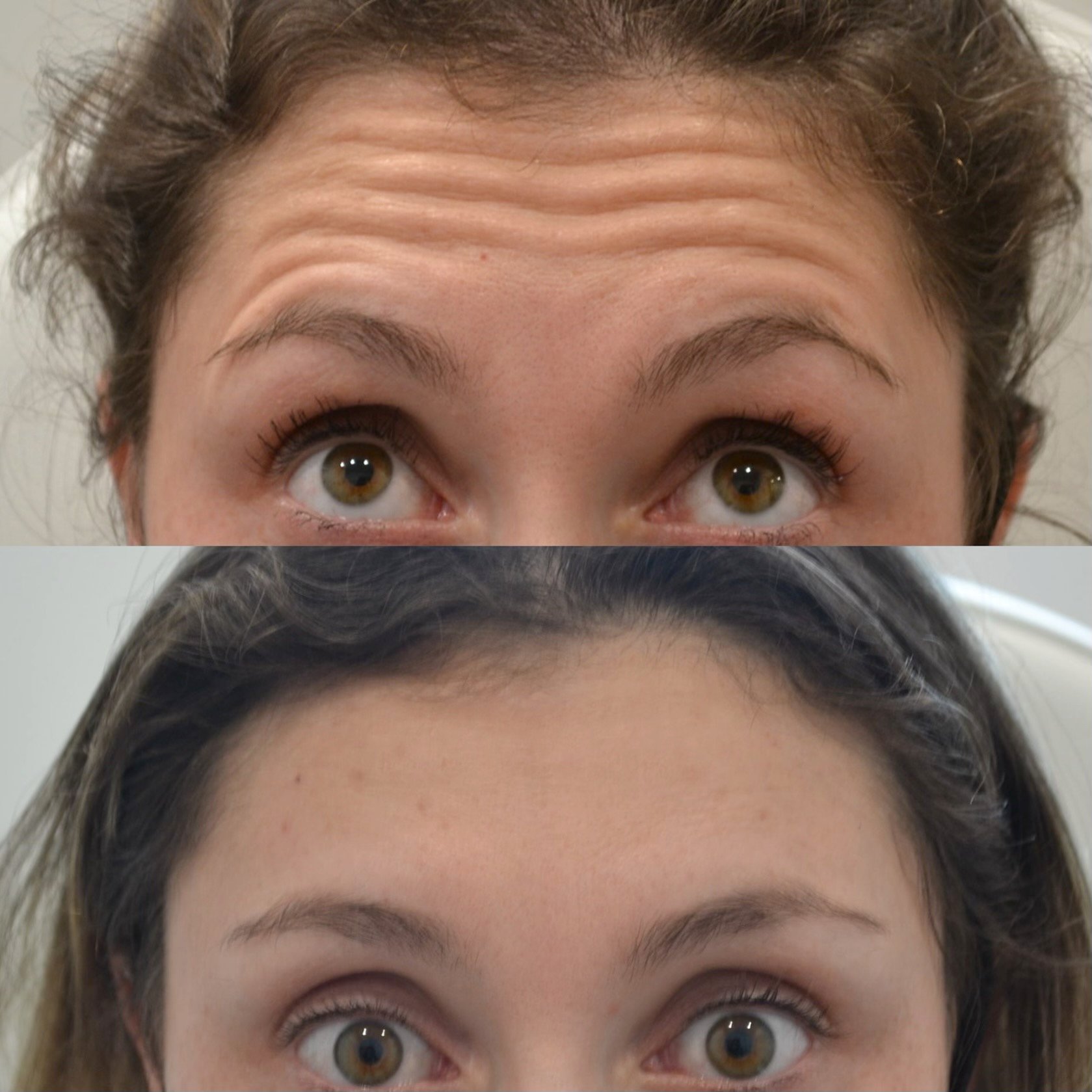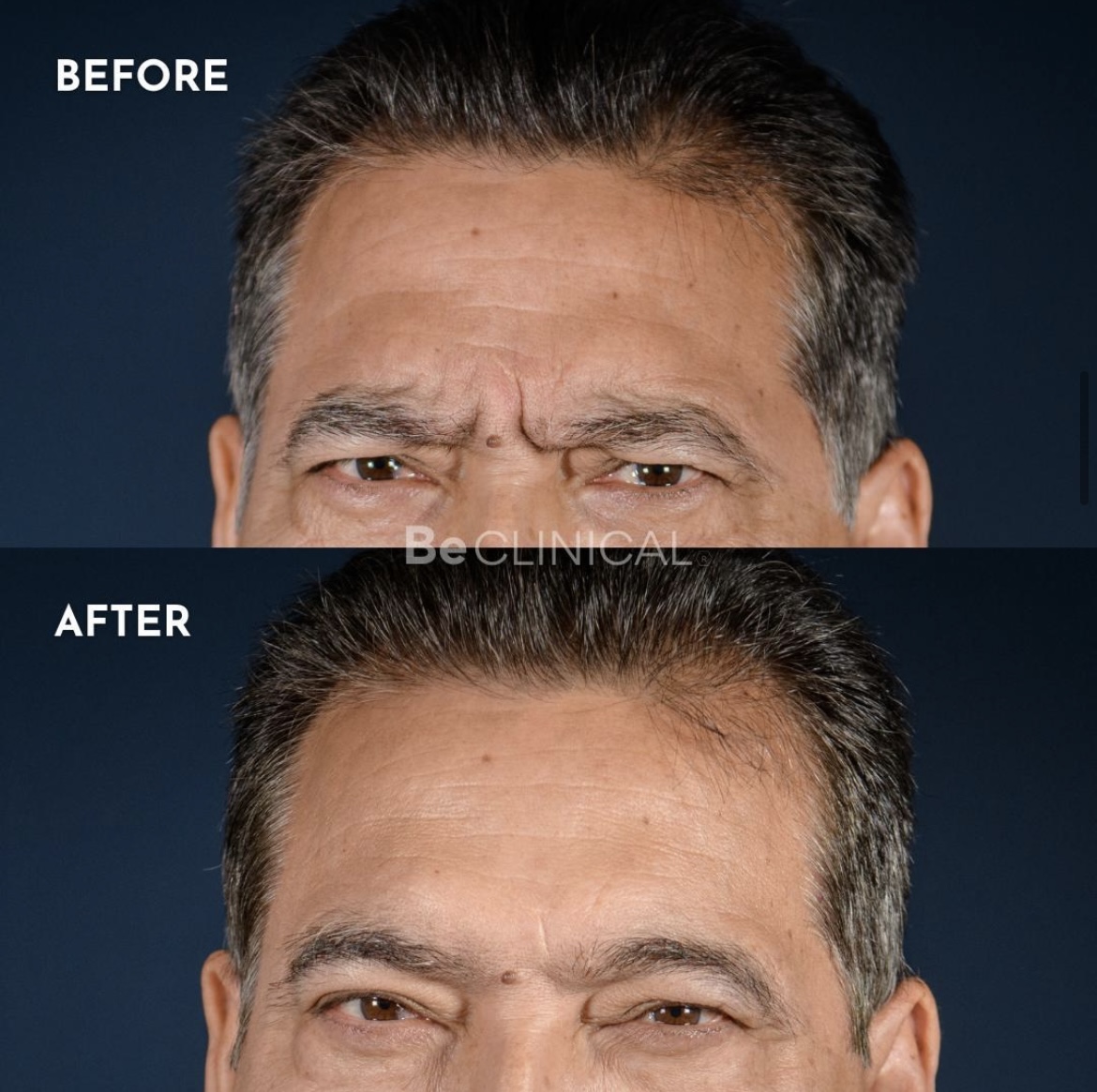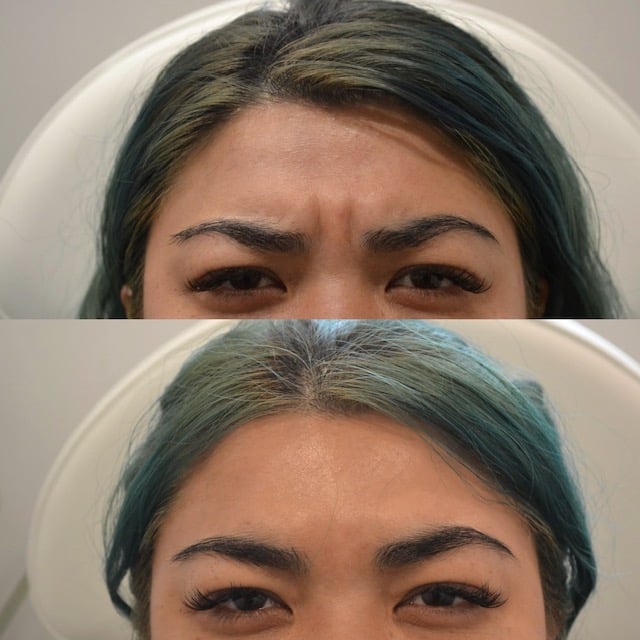 What is the Xeomin Treatment Experience Like?
Your Xeomin treatment at Be CLINICAL will begin with a consultation. You will discuss your goals with a qualified aesthetic injector who will advise you on the amount of Xeomin you need, what areas should be injected, and aftercare. The actual injection process is fast and takes only a few minutes. Most patients find that the procedure is comfortable as the needles used for Xeomin treatment are small. You can immediately return to work after Xeomin.
What to Expect Post Treatment?
No downtime is required after your Xeomin treatment. Your provider will advise that you do not lay down for four hours after Xeomin, but you are free to return to light activities like work and errands. You will need to avoid exercise or activities that could make you sweat for 24 hours. You will begin to see the results from your Xeomin treatment after a few days. However, your best results will be apparent as Xeomin begins to work over the course of a few weeks.
How is Xeomin Priced?
Be CLINICAL prices Xeomin by units. The amount of units you will need is dependent on the area(s) you have treated and the severity of lines and wrinkles. Make sure you check out our monthly specials for deals on Xeomin and other aesthetic procedures.
What Are The Most Common Side Effects?
Xeomin in San Ramon and the San Francisco Bay Area is a minimally invasive procedure with few side effects. If you do experience side effects they can include redness, soreness, or redness. Any side effects should clear up within a few hours to days after your treatment.
REQUEST A FREE CONSULTATION
Virtual or In Office Available
Fill Out the Form Below or Call 925.215.1160