Weight Loss




San Ramon & San Francisco Bay Area
Are you struggling to lose weight? Are a strict diet and exercise regimen not giving you the results you expected? Several factors including health problems and genetics can make weight loss slow or difficult, which is when medical intervention may be necessary. At Be CLINICAL we offer weight loss treatments in San Ramon and the San Francisco Bay Area. Book a consultation today to learn more about permanent weight loss solutions.
A Different Approach to Weight Loss
Weight loss refers to a decrease in overall body weight, which can be caused by a variety of factors such as water loss, muscle loss, and fat loss. For example, a person can lose weight by simply losing water weight due to dehydration or by losing muscle mass due to inactivity or poor nutrition.
Fat loss, on the other hand, specifically refers to a decrease in body fat percentage, which means losing fat while maintaining or increasing muscle mass. Fat loss can result in a more toned and defined physique, as well as improvements in overall health and fitness.
At Be CLINICAL, we believe that weight loss should help you achieve your best physique. Our treatments are focused on contouring and toning your shape rather than just moving the number on the scale.
Types of Weight Loss Treatments at Be CLINICAL
Kybella
Kybella is an FDA-approved injectable that dissolves and eliminates fat cells. It is most commonly used under the chin but can be used on other areas of the body like the abdomen or arms. Learn more about Kybella here.
Liposuction
Liposuction is a surgical procedure that can remove substantial amounts of fat from the body. This method of fat removal allows for precise body contouring. Learn more about Liposuction here.
CoolSculpting
CoolSculpting is a fat-loss treatment that utilizes cyrolipolysis to freeze and permanently remove fat from the body. Patients can lose up to 25% of fat cells in a single treatment. Learn more about CoolSculpting here.
Why Choose Be CLINICAL For Weight Loss
If body contouring is your ultimate weight loss goal, our staff is excited to meet you. At Be CLINICAL you will be treated by expert medical professionals who have the best training in body contouring procedures. Using one or a combination of treatments, we can curate a treatment plan for you that is aligned with your aesthetic goals and lifestyle.
What areas can weight loss treatment target?
Whether you are looking for targeted weight loss or a total body transformation, our San Ramon & San Francisco Bay Area weight loss treatments can target:


Upper and Lower Abdomen
A smaller waist and flat stomach is possible with our weight loss treatments. We can slim your waist while keeping fullness in the areas you want it.

Face and Chin
A beautiful profile can often be obscured by excess fat. Our treatments allow us to safely reduce common concerns like a double-chin or full cheeks.


Back
Fat on the back can create rolls and a lack of smoothness. Our treatments can eliminate back fat and give you a 360 smooth figure. This treatment is often combined with abdomen fat reduction.


Arms
Removing excess fat from the arms can show off your muscles and improve your look in clothes. Our treatments target problem areas like the upper arms or bra fat.


Thighs and Knees
Many patients have excess fat that accumulates in the thighs or around the knees. This can take away from your overall physique. Our treatments can safely remove fat from any part of the legs.


Buttocks
Whether you are looking to reduce the size of your backside or redistribute fat for a better, perkier shape, our treatments can help you achieve your ideal look.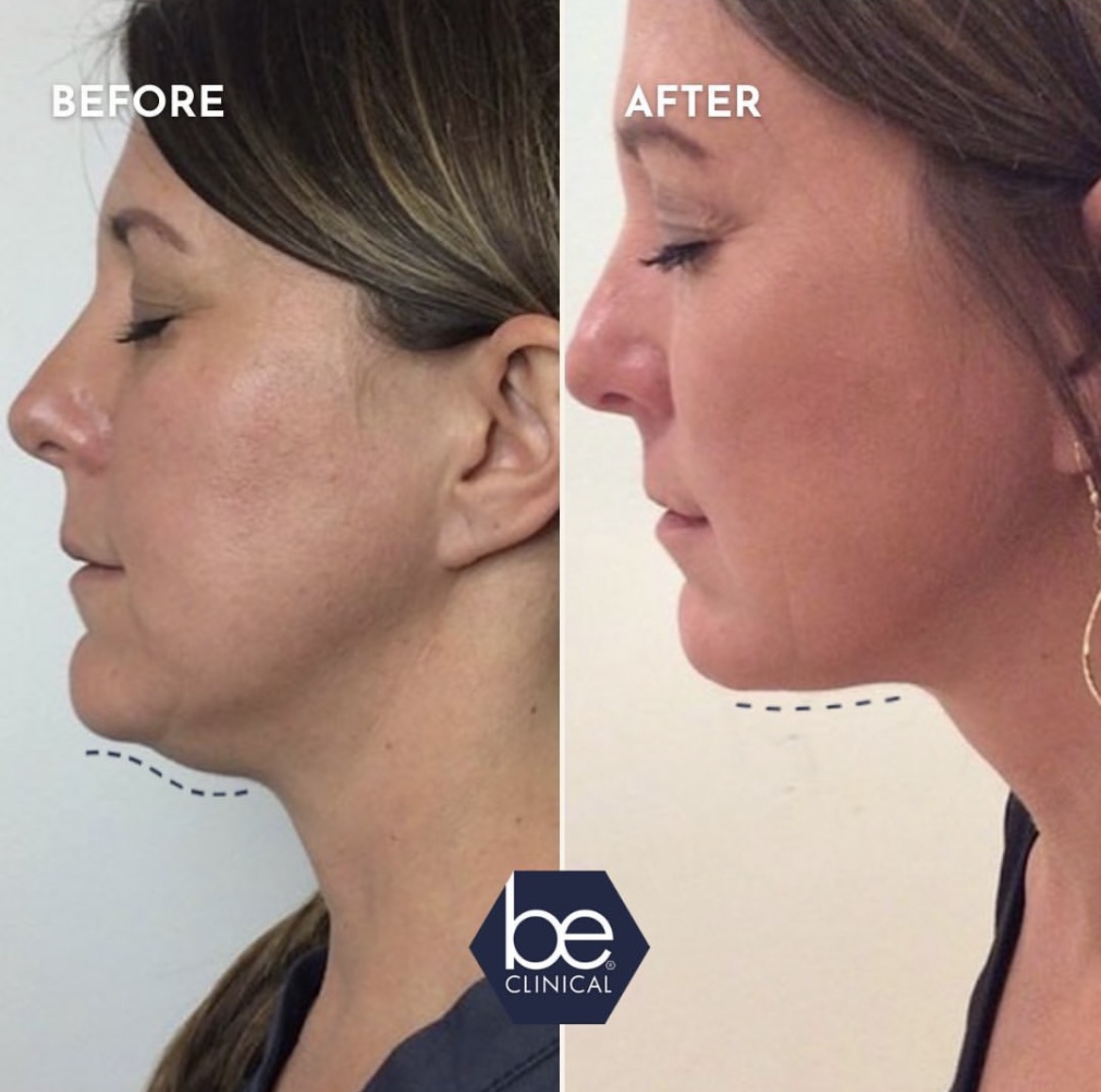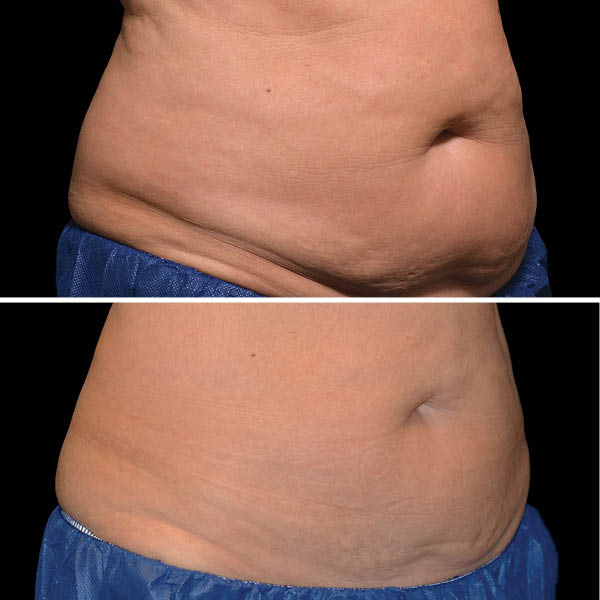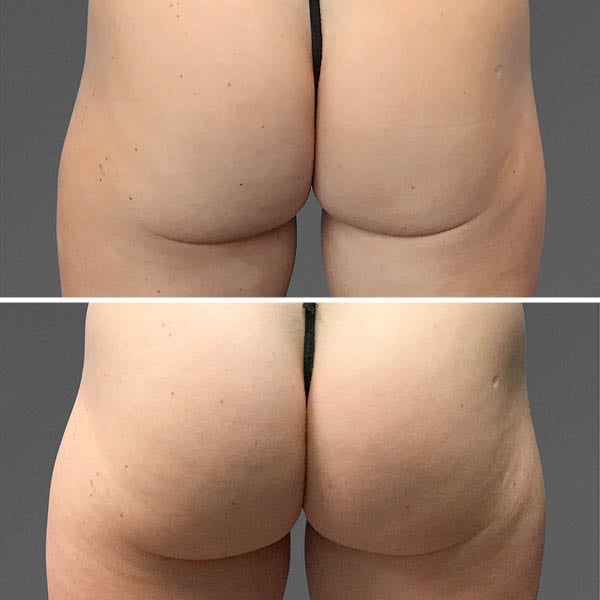 What Is Weight Loss Treatment Like?
While we offer a variety of weight loss treatments, we always begin by consulting with patients to find the best option for them. During your consultation, your expert provider will learn about your goals and lifestyle to create a treatment plan that will give you the best results. Depending on the type of treatment you undergo, treatment time can take anywhere from 30 minutes to a few hours.
How Is Weight Loss Treatment Priced?
Treatment costs can vary by the type of treatment, how much fat you need to be removed, and the number of areas you have treated. Treatments like Kybella and CoolSculpting typically have to be done in multiple sessions for best results. We offer packages of such treatments for you to save on multiple sessions.
Liposuction is done in a single treatment and priced by the amount of fat you have removed. Depending on the number of treatments you need, a series of Kybella or CoolSculpting treatments can be comparable in price to a single liposuction treatment.
What Results Can I Expect?
Your weight loss results are our top priority at Be CLINICAL. All of our weight loss treatments have shown efficacy in body contouring and fat reduction. For treatments like CoolSculpting and Kybella, results are gradual as fat is naturally eliminated from the body after treatments. Best results are typically seen a few weeks to months after your final treatment. Liposuction offers immediate results and you will see a noticeable difference in your body right after treatment.
Are There Any Side Effects?
Our weight loss treatments in San Ramon and the San Francisco Bay Area are safe and effective. Side effects from any of our treatments are minimal and manageable. To minimize any potential side effects, we recommend following aftercare instructions given to you during the time of treatment.
Learn More About Weight Loss...
Which is better for you? Both liposuction and CoolSculpting offer unique benefits for fat loss.
Have you considered surgery for body contouring but want to know if non-surgical options will give you the same results for your money?
Are you looking for expert options to sculpt, contour, or enhance the look of your body? Our comprehensive body treatments deliver your tightest, smoothes, more defined physique yet.
REQUEST A FREE CONSULTATION
Virtual or In Office Available
Fill Out the Form Below or Call 925.215.1160