Under Eye Filler




San Ramon & San Francisco Bay Area
Hollow, dark under eyes can age your look instantly. From loss of volume due to age to genetics that cause hollowing, under eyes can be one of the most problematic areas for many patients. At Be CLINICAL, our San Ramon and San Francisco Bay area under eye filler treatments can give you long-lasting volume under your eyes without surgery or significant downtime. Don't be self-conscious about your under eyes any longer! Book a consultation to learn more about under eye filler today.
What is Under Eye Filler?
The under eye area is a delicate and sensitive area of skin. It is often one of the first places to show signs of aging as this skin is prone to loss of elasticity and hollowing. Over time, the loss of fat and collagen in the face creates many of the signs we associated with aging such as wrinkles, loose skin, and hollow areas. Hyaluronic-acid-based dermal fillers like Juvederm or Restylane can restore volume, diminish dark circles, and smooth wrinkles around the under eyes.
The Benefits of Under Eye Fillers
Instant Results
The results from your under eye filler injections will be noticeable immediately after treatment. You will leave our office with more volume and a refreshed look.
Non-surgical
Under eye fillers are performed in our office and require no anesthesia or cutting of the skin. Using a fine needle, we can instantly replace lost volume.
Long Lasting Results
Results from your treatment can last up to 9 months and in some cases longer with maintenance treatments.
Why Choose Be CLINICAL For Under Eye Filler
The under eye area is a complex area of the face and it is crucial to only have this area injected by a highly skilled provider with under eye experience. At Be CLINICAL you will always be treated by a highly trained medical professional with expertise in facial anatomy. Your safety and results are our top priority.
What concerns can be treated?
Our San Ramon & San Francisco Bay Area under eye filler treatments can treat a variety of areas of concern, including…


Dark Circles
For individuals prone to dark circles that haven't improved with lifestyle changes or at-home treatment, under eye filler can provide the volume restoration needed to give you a more refreshed look.


Wrinkles & Fine Lines
The thin skin under the eyes is highly prone to wrinkling. Fillers can instantly smooth the skin under the eyes for a more youthful complexion.


Sunken Appearance
Loss of volume in the under eyes can create a hollow look that makes you like tired and older than you are. Filler under the eyes can add volume and smoothness in a single treatment.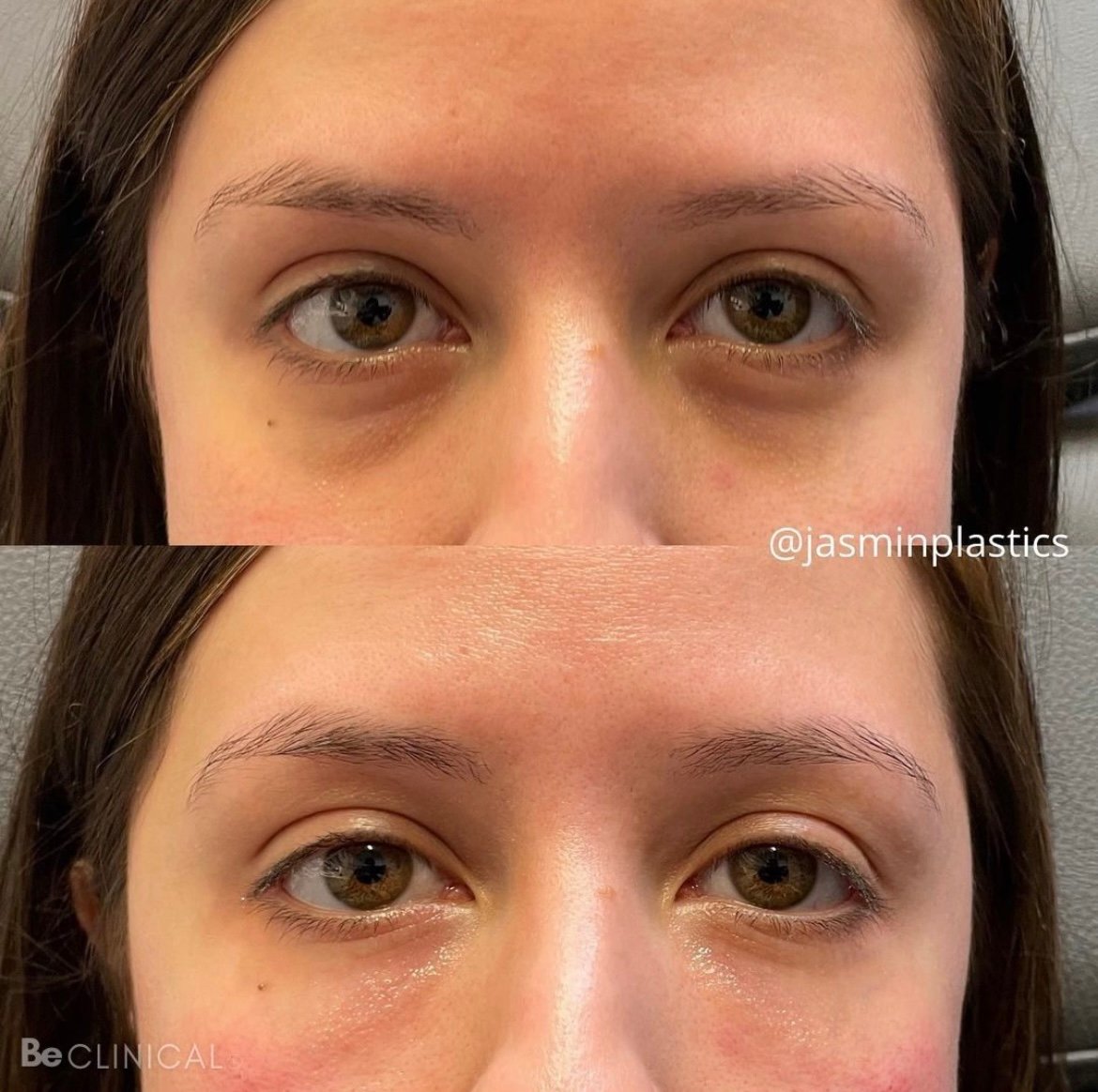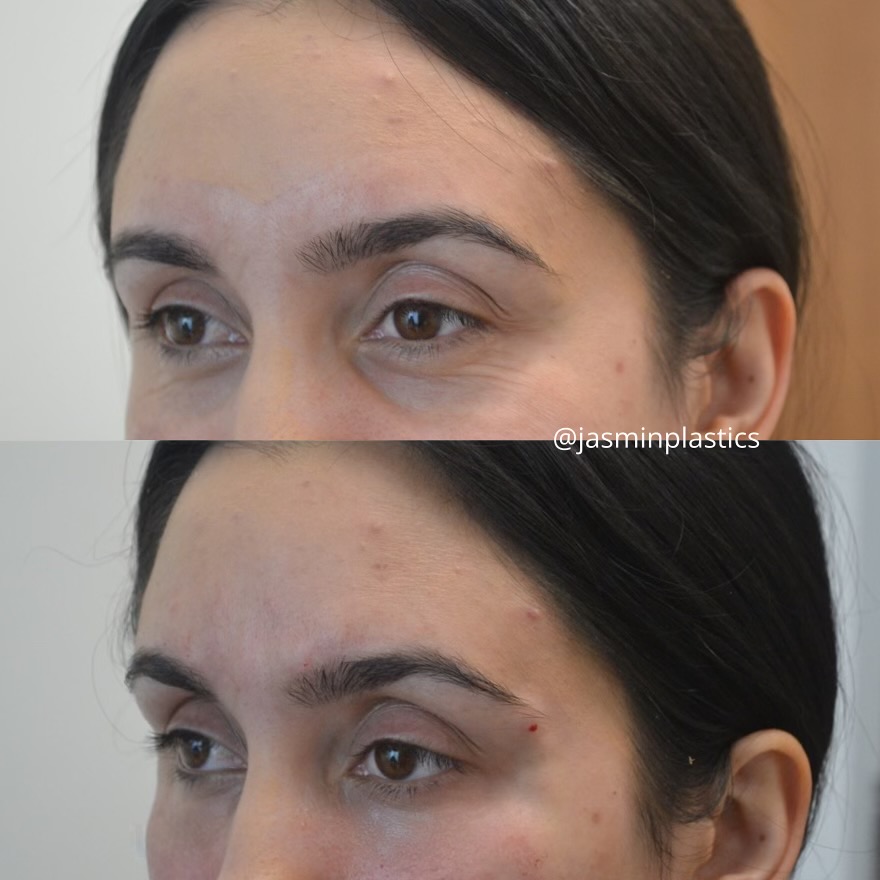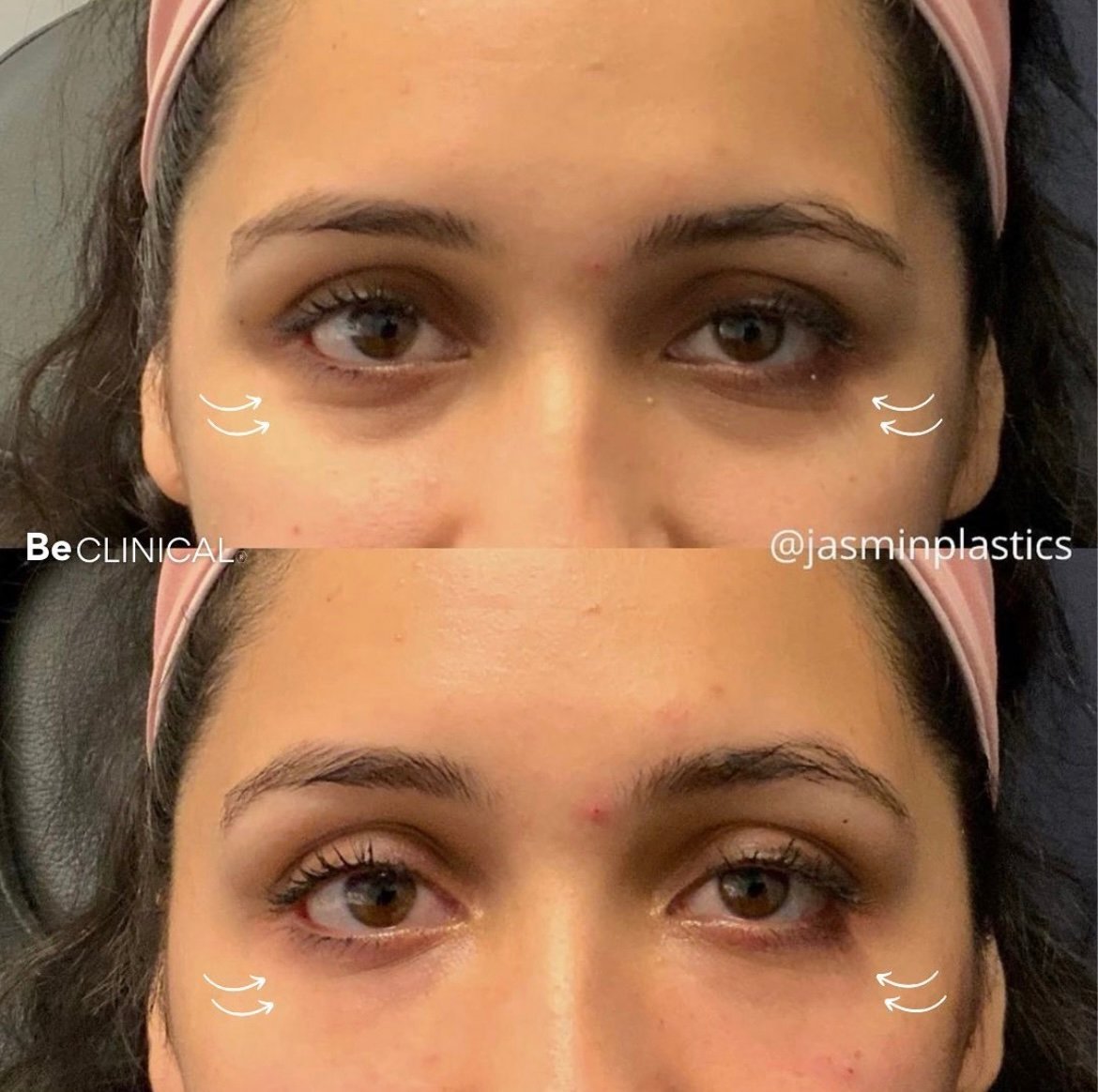 What is the Under Eye Filler Experience Like?
Your under eye filler treatment will begin with a comprehensive consultation. During your consultation we will learn about your aesthetic goals and evaluate the under eye area. Your provider will suggest the best filler from our selection of premium dermal fillers and tell you what to expect from treatment. Before your treatment, we will provide you with a numbing medication that will make the injection comfortable. The treatment itself is fast, taking only 10-15 minutes.
What to Expect Post Treatment?
There is minimal downtime after receiving under eye filler treatment. The under eye area may be red or swollen for a short time after your treatment. This should resolve within a few days. After your treatment you can return to most normal activities. Your results will last anywhere from 6 to 12 months.
How is Under Eye Filler Priced?
Under eye filler at Be CLINICAL is priced by the amount and type of product used. Premium fillers including Juvederm, Restylane, and Radiesse are all offered at our San Ramon med spa to provide you with tailored treatment.
Looking for savings on smile line filler? Stay up-to-date on our monthly specials to get discounts on your favorite treatments and products.
What Are The Most Common Side Effects?
Under eye filler is a safe and effective procedure when performed by an experienced injector. Any side effects from treatment should be minimal and temporary. Your provider will give you comprehensive aftercare instructions to ensure healing and the longevity of your results.
REQUEST A FREE CONSULTATION
Virtual or In Office Available
Fill Out the Form Below or Call 925.215.1160