Juv

é

derm


San Ramon & San Francisco Bay Area
Have you noticed your face losing the firm, supple quality it once had, resulting in wrinkles and crease? As we age, our facial tissues lose subcutaneous fat, which results in loss of volume and firmness. Are you looking for an instant solution to lift and contour the cheeks, plump lips, or reduce the appearance of lines and creases? At Be CLINICAL, our San Ramon & San Francisco Bay Area Juvéderm filler injection treatments provide a non-invasive solution that plumps, smooths, and lifts to soften wrinkles and fill contours. Schedule a consultation with our Aesthetic Nurse Injectors to learn about how we can recreate that youthful volume in the face and achieve the younger, refreshed look you've been searching for.
What are Juvéderm Fillers?
Juvéderm fillers are a family of smooth, gel-based synthetic hyaluronic acid dermal filler products. Hyaluronic acid (HA) is a substance found naturally in your skin and is known for keeping skin supple and youthful by drawing moisture to the surface. As we age, HA production begins to decrease and wrinkles and lines increase. By injecting Juvéderm fillers into specific areas of the face, our injectors can effectively plump and lift while filling in lines and wrinkles.
Each Juvéderm product has a different formula developed for the specific needs of each areas—several of the products (Voluma, Vollure, & Volbella) are longer lasting than many other hyaluronic acid filler products on the market. By using Hylacross & Vycross technology, Allergan has created highly crosslinked hyaluronic acid molecules. Hyaluronic acid is constantly being broken down, by crosslinking them you allow them to last longer.
Juvéderm Voluma: The densest version of Juvéderm. Because it is a thicker gel, it is ideal for lifting and enhancing large areas like the cheeks.
Juvéderm Vollure: Amazing for it's intermediate density which allows it to be used for increasing volume and filling wrinkles and folds.
Juvéderm Volbella: This softest of the hylacross & vycross technology products, It produces an exceptionally natural look! Softness and fluidity of it produces natural but long-lasting results in the lips and surrounding areas.
Juvéderm Ultra: Meant for perioral rejuvenation and lip plumping and can be layered to create results varying from natural to dramatic if you'd prefer.
Juvéderm Ultra Plus: Another dense option, and it is intended for the perioral area. It has greater viscosity to produce more volume, lift and drama.
The Benefits of Juvéderm Collection of Fillers
Soften deep folds and lines & enhance the size and shape of the lips
Juvéderm can fill in marionette lines, smile lines, nasolabial folds, and temporarily plump and augment the lips to create results varying from natural to dramatic!
Build volume in the face
As we age, we lose subcutaneous fat, which results in volume loss. Juvéderm can help you achieve that lifted, plump look you had in your 20s, build the cheekbones you've never had, and create a well-defined or more prominent chin!
Improve facial symmetry
A more symmetrical appearance is synonymous with beauty. Juvéderm can recontour or reshape one side of the face to more closely resemble the other to create balance & symmetry.
Why Choose Be CLINICAL for Juvéderm Fillers
Our Juvederm treatments are performed by highly trained, advanced medical professionals who have all undergone specialized training and have experience in the aesthetic industry. This ensures that we maintain high safety and efficacy while taking a conservative approach while creating the right look for you. We participate in the Alle Rewards program and offer unique tiered Juvederm pricing options to ensure our patients can maintain their incredible results in a way that is affordable and attainable.
What Areas Can be Treated With Juvéderm?
Our San Ramon & San Francisco Bay Area Juvéderm fillers can treat a variety of areas of concern, including…


Lips
Enhance the borders or volume of your lips, or erase vertical lip lines and wrinkles with Juvéderm.


Under Eye
Juvéderm effectively treats bags or dark circles under the eyes.


Jawline
Juvéderm can contour the jaw area to create a stunning, well-defined jawline.


Cheeks / Midface
Juvéderm Voluma is a thicker gel and can volumize and enhance larger areas like the the cheeks.


Chin
Juvéderm Voluma is a thicker gel and can build out and shape the chin for a well balanced face.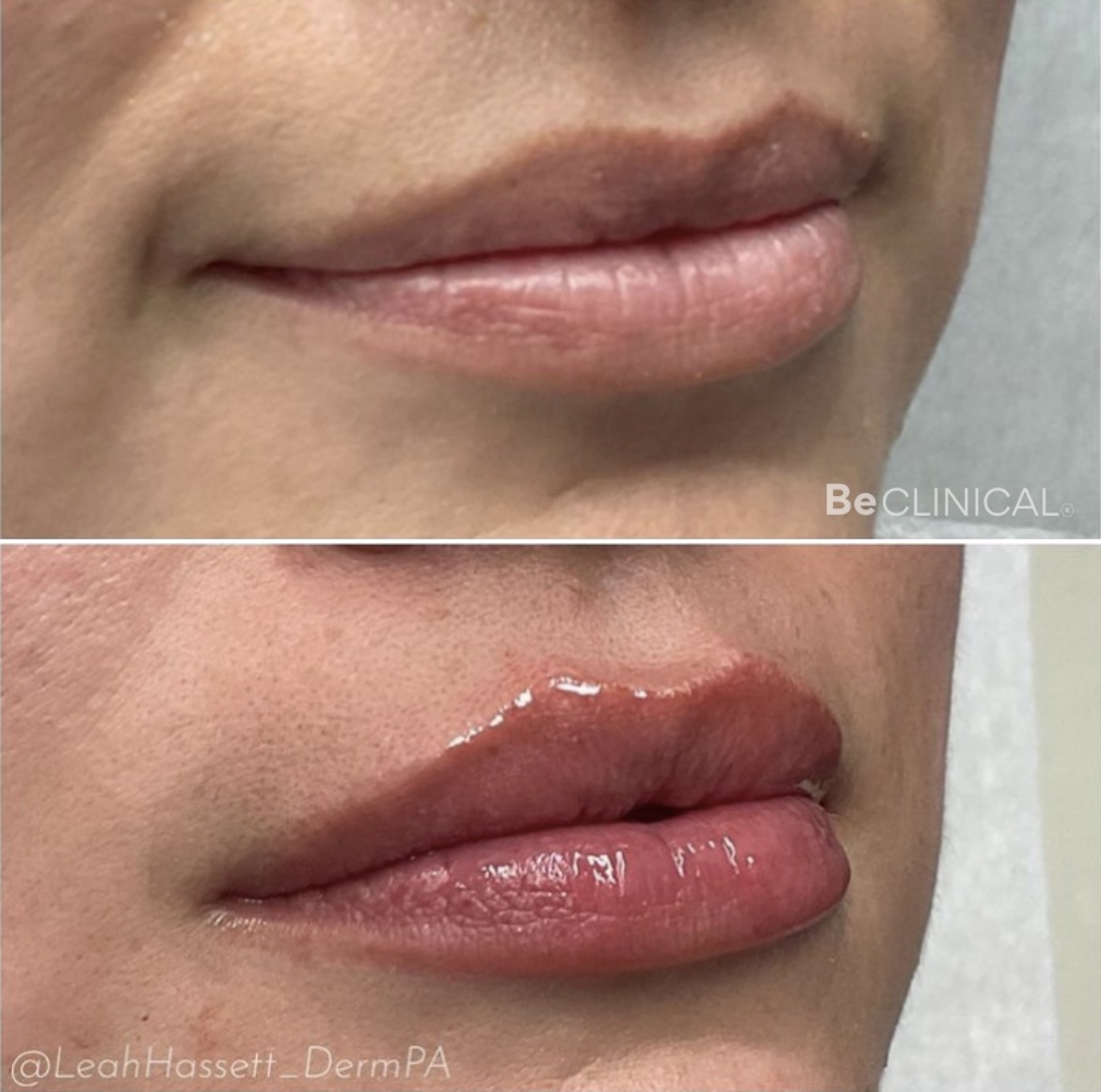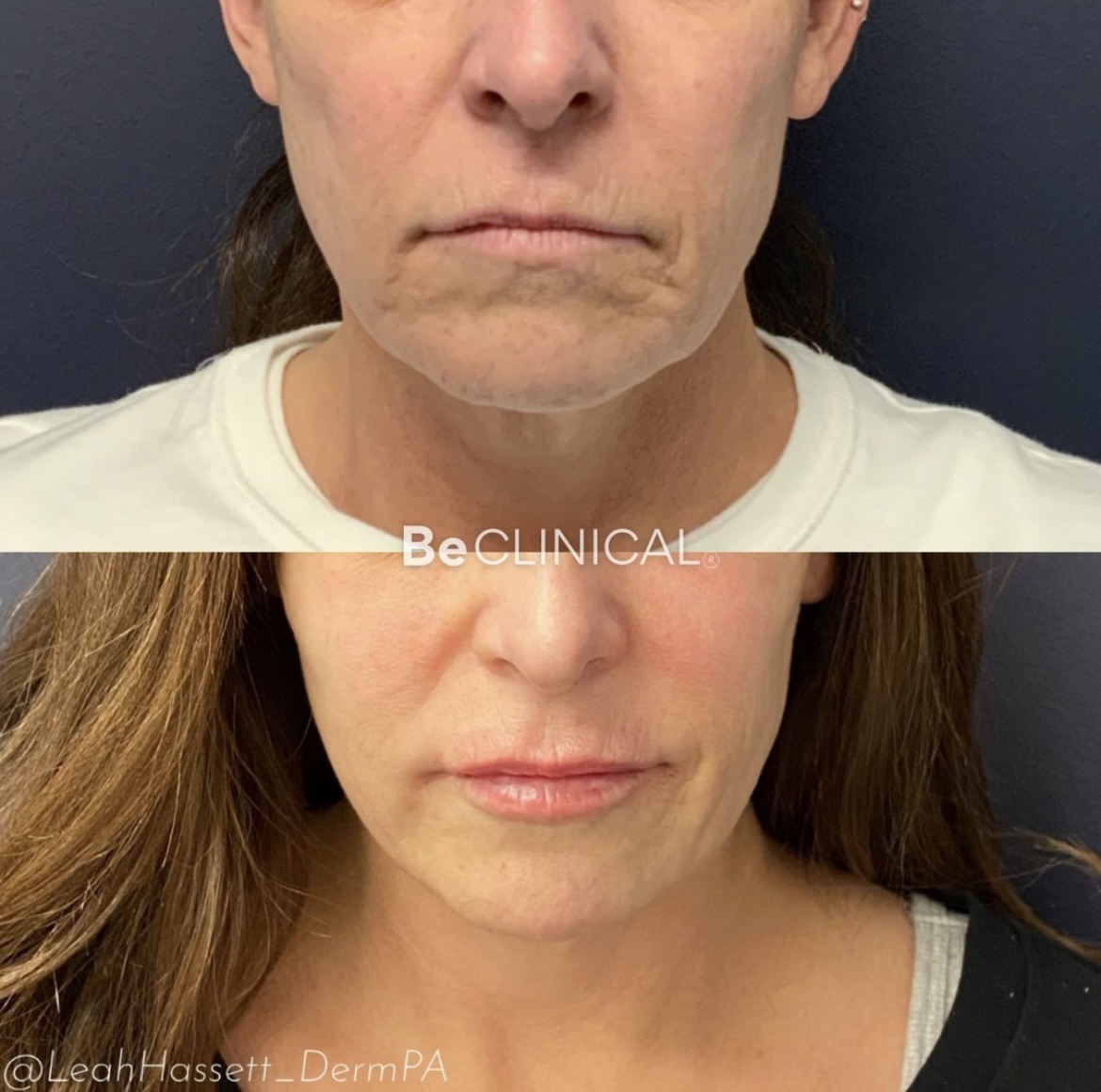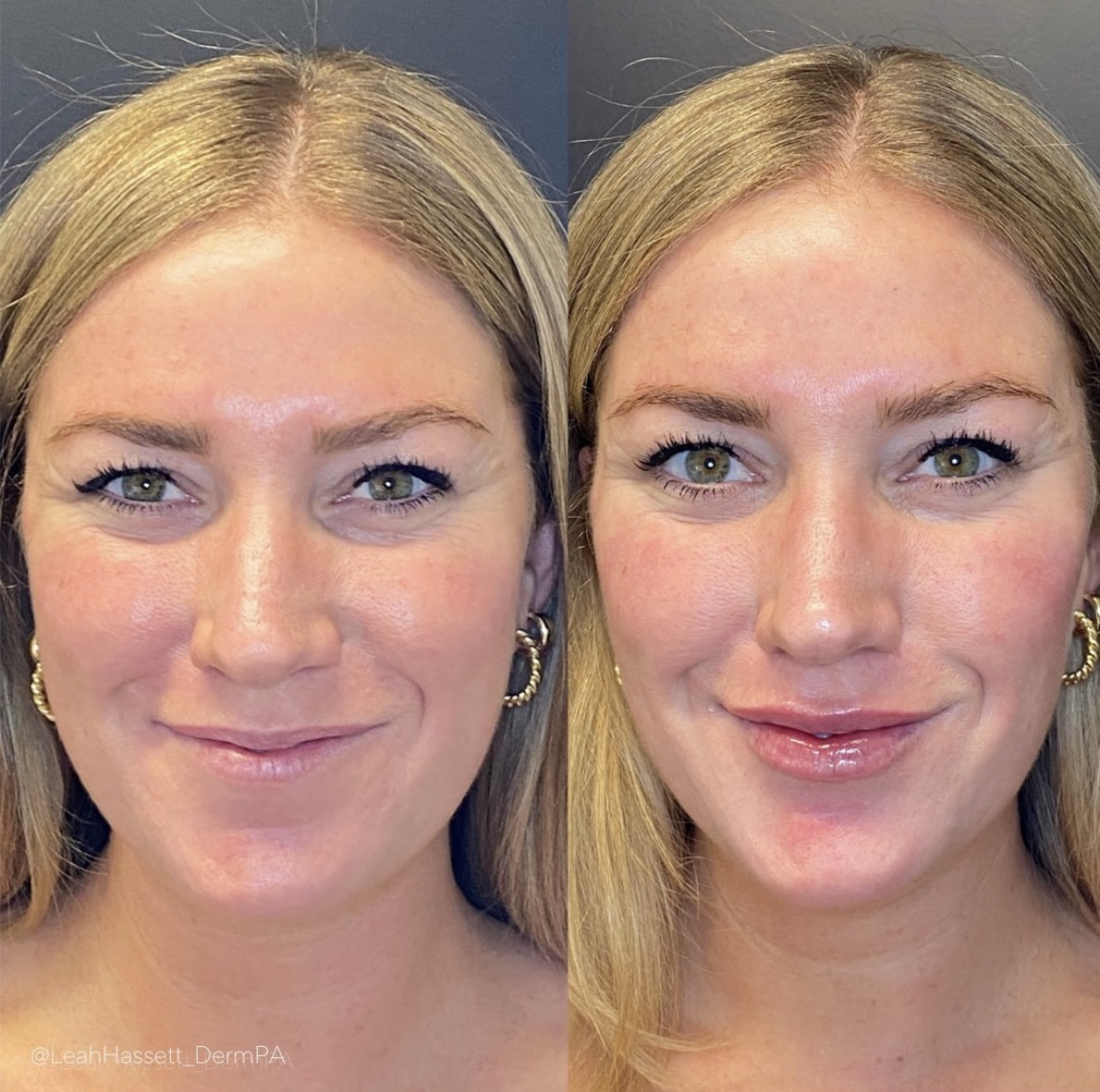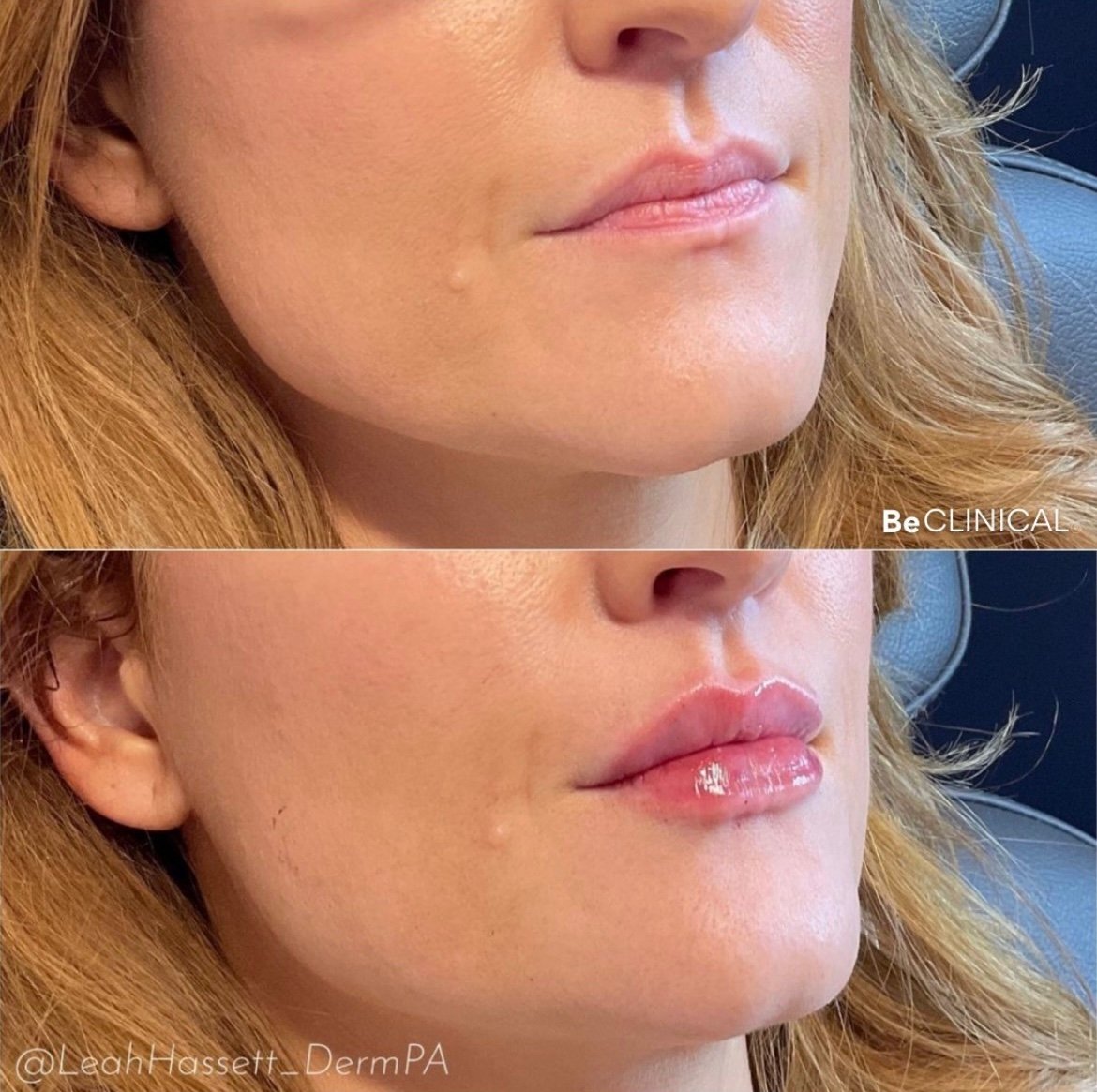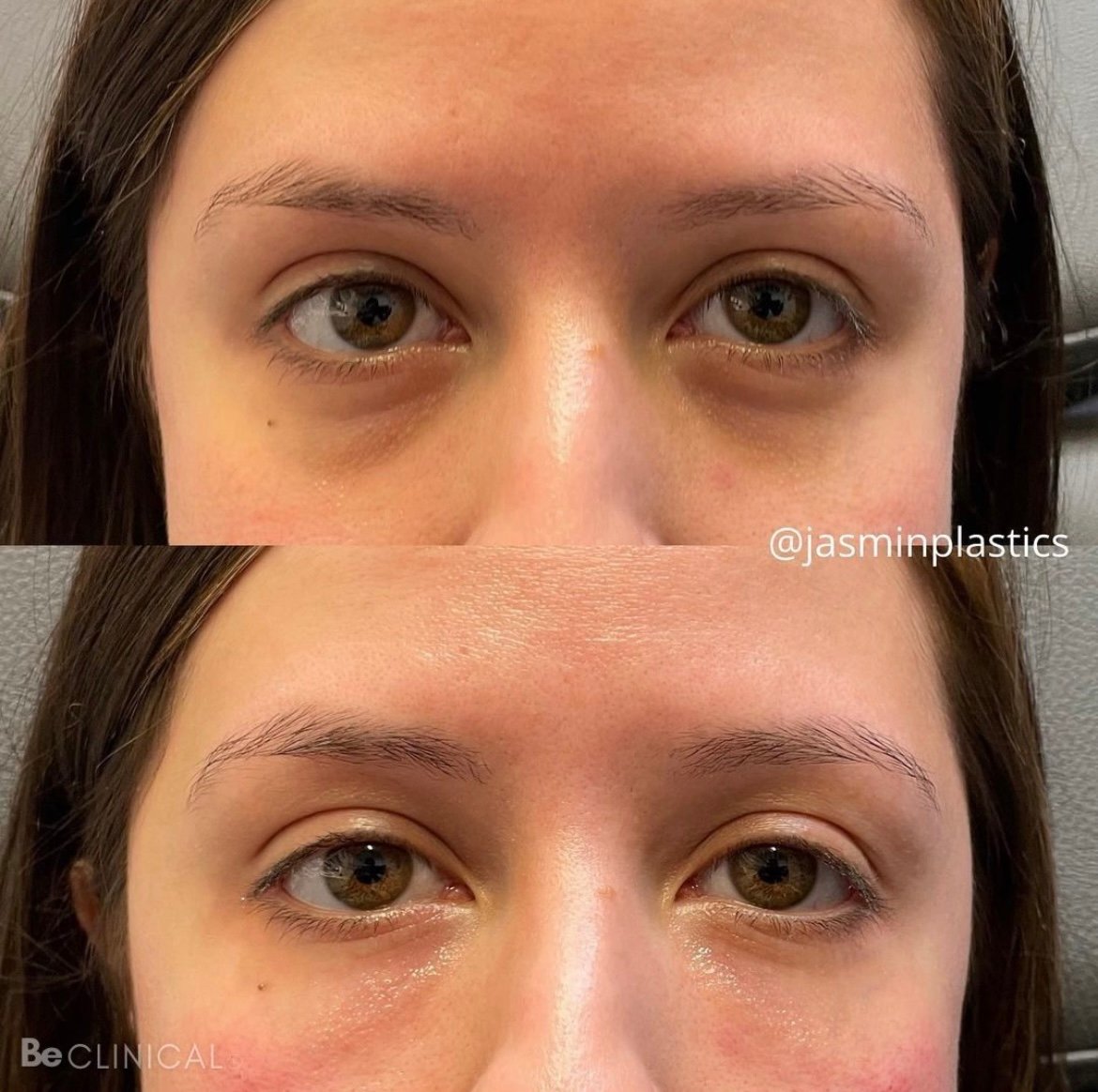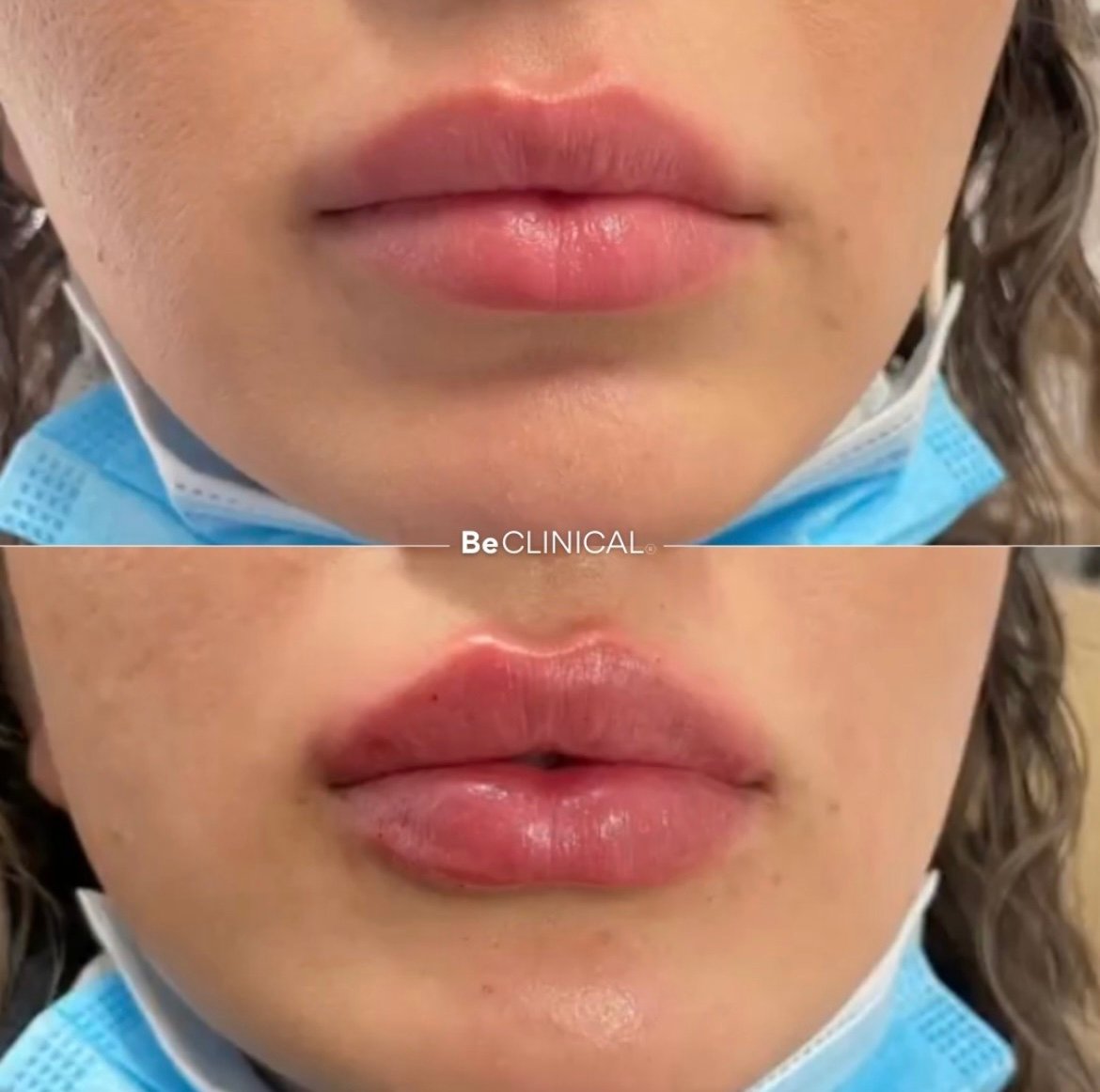 What is the Juvéderm Treatment Experience Like?
Your Juvederm treatment at our San Ramon & San Francisco Bay Area medical spa clinic will begin with a consultation in which you and your Be CLINICAL Provider will determine your aesthetic goals. The treatment itself is a minimally invasive procedure. Our highly trained Injectors will use advanced techniques to distribute the appropriate Juvederm product into the targeted areas. Treatment typically takes thirty minutes or less. Numbing cream is available for all injectable procedures.
What to Expect Post Treatment?
With any dermal filler procedure, there is a chance of bruising and swelling. In the days following treatment the swelling will diminish and the filler will continue to integrate into the skin and you will begin to see the final results. Juvéderm results can last for 6-18 months in most cases.
How is Juvéderm Priced?
Juvéderm at Be CLINICAL is charged per syringe.. A single syringe may be enough to target lines around the lips, though other areas will usually require two or more syringes. Every patient is different, but during your consultation your Provider will have a better idea of how many syringes of Juvéderm will be needed to achieve the desired results.
What Are The Most Common Side Effects?
All Juvéderm fillers are FDA-approved and have been used successfully for over 15 years. The most common side effects after initial treatment include injection site swelling, tenderness, redness, pain, bruising, bleeding, and itching. Common side effects typically disappear within 1-3 days post treatment. Bruising and swelling may take longer to resolve.
REQUEST A

FREE CONSULTATION
Virtual or In Office Available
Fill Out the Form Below or Call 925.215.1160