CoolTone




San Ramon & San Francisco Bay Area
Are you hoping to build lean muscle and definition without spending more time at the gym? Do you want to sculpt your body beyond just fat reduction to achieve a healthy and strong appearance? At Be CLINICAL, our San Ramon & San Francisco Bay Area CoolTone treatments provide a non-invasive solution to strengthen and tone muscles for more defined abs, tighter thighs, and a firmer buttocks. Schedule a consultation with our CoolTone Providers to learn about how we can use this muscle toning technology to effectively sculpt the body you've always wanted!
What is CoolTone?
CoolTone is an FDA approved treatment that uses Active Magnetic Pulse™ (AMP™) technology to strengthen, tone, and firm muscles. AMP™ technology uses magnetic pulses to trigger strong muscle contractions that your body could not otherwise achieve on its own. The targeted pulse patterns are designed to warm up, tone, firm, and strengthen muscles while also providing active recovery. One CoolTone session can stimulate over 20,000 muscle contractions in a thirty minute treatment—all without experiencing the same soreness and pain as you would with 20,000 crunches or squats. Sometimes even the best dieting and exercise efforts don't produce the results we want. If you want fast results without spending extra time at the gym, CoolTone treatments are perfect for you!
Both cosmetic and functional
The treatment strengthens muscles which will improve the appearance and definition as well as lead to improved regular activities. The strengthening of the core can lead to better posture and improved back pain as well as better fitness routines.
Fast and effective
CoolTone treatments are thirty minutes or less, can be performed over a thin layer of clothing if desired, and produce the same (if not better) results as spending hours, weeks, and months at the gym!
Non-invasive and non-surgical
CoolTone requires no anesthesia or surgery and there is little to no discomfort experienced.
Alle Rewards Points
When you choose CoolTone you can earn and redeem Alle Rewards points to use towards future CoolTone treatments or other aesthetic options like CoolSculpting, Botox, and Juvederm fillers.
Why Choose Be CLINICAL For CoolTone
Our CoolTone treatments are performed by highly trained, advanced medical professionals who have all undergone specialized training and have experience in body sculpting. This ensures that we maintain high safety and efficacy. We participate in the Alle Rewards program and offer unique tiered CoolTone pricing options, memberships, and 6 or 12 week programs to ensure our patients can maintain their incredible results in a way that is affordable and attainable.
What Areas Can be Treated With CoolTone?
Our San Ramon & San Francisco Bay Area CooTone treatments can help patients that are close to their ideal weight but what to strengthen and tone muscles in the following areas:


Abdomen/Stomach

Strengthen your abs with CoolTone for a stronger, more defined core.


Inner & Outer Thighs
Use CoolTone to strengthen upper leg muscles for toned firm thighs all around.


Buttocks
Tone and lift the muscles of the buttocks with CoolTone for a tighter, perkier butt.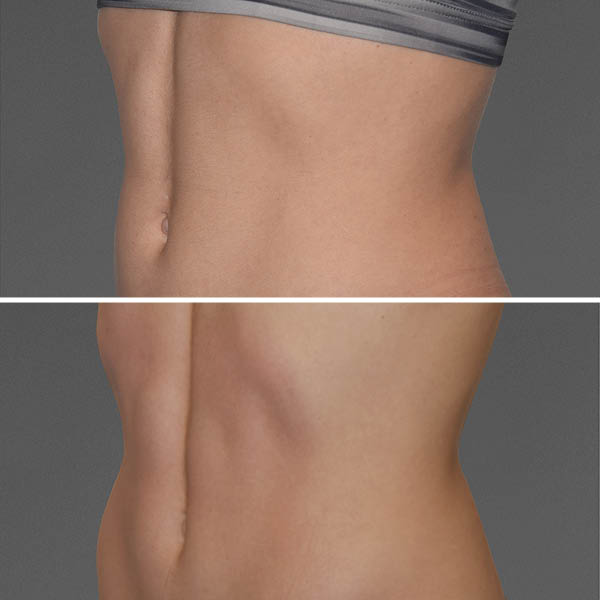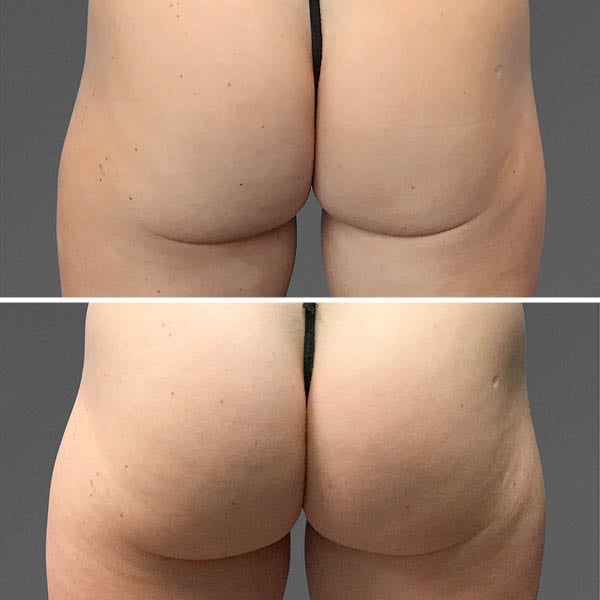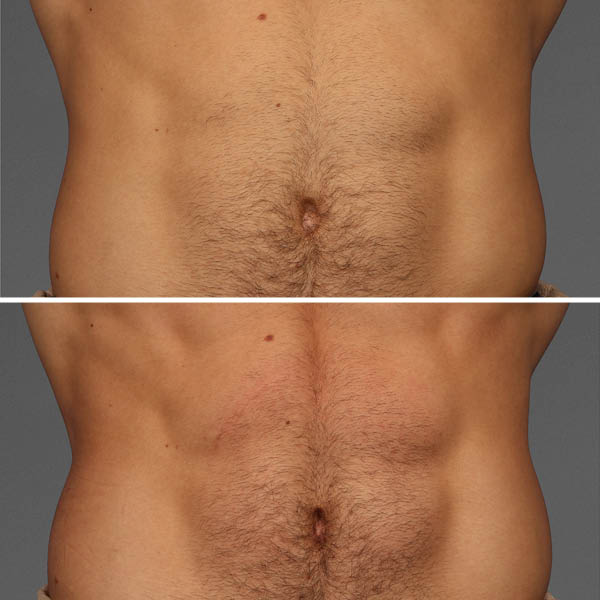 What Is The CoolTone Experience Like?
Your CoolTone treatment at our San Ramon & San Francisco Bay Area medical spa clinic will begin with a consultation in which you and your Be CLINICAL Provider will determine your aesthetic body goals. Our highly trained CoolTone Providers will place the paddle-like applicator on the treatment area, loosely strap the applicator in place, and the electromagnetic current will pass through the skin and fat into the deep muscle tissue, causing muscle contractions. Treatment typically takes thirty minutes or less and our patients often opt to bring a book or watch an episode of their favorite show on our flat screen tv. Our CoolTone treatment rooms are set up to ensure you are as comfortable as possible!
What To Expect Post Treatment?
Your muscles work hard during a CoolTone treatment, however most patients are not sore in the days and weeks following treatment and merely feel like they got a good workout in. You may notice improvement right away, but maximum results will appear after several weeks as the muscle fibers strengthen and muscle mass increases.
How is CoolTone Priced?
CoolTone at Be CLINICAL is charged per session. Every patient is different, but during a consultation, your provider will have a better idea of how many sessions and areas should be treated to achieve the desired results. We typically recommend 4-6 sessions per treatment area with a treatment cadence of twice per week. Follow up treatment should be done every four to six weeks to maintain your results.
What Are The Most Common Side Effects?
CoolTone is FDA-cleared and has been created by the same company that developed CoolSculpting, which has been used successfully for over 10 years. The most common side effects after initial treatment include tingling, mild muscle pain, or cramping. Common side effects typically disappear within 7-14 days post treatment. Some conditions do prevent patients from trying CoolTone, such as seizure disorders or electronic/ metal implants like copper IUDs or heart stents, defibrillators, cochlear implants, implanted neurostimulators, drug pumps, and hearing aids.
REQUEST A FREE CONSULTATION
Virtual or In Office Available
Fill Out the Form Below or Call 925.215.1160