BroadBand Light (BBL)




San Ramon & San Francisco Bay Area
Do you have common skin concerns such as brown spots, acne, rosacea, uneven skin tone, age spots, facial veins, sun damage, or wrinkles? Are you looking for smooth, healthy, glowing skin while erasing the signs of aging? At Be CLINICAL, our San Ramon & San Francisco Bay Area BBL treatments provide a non-invasive solution that uses light energy to treat various skin imperfections while effectively reversing the aging process. Schedule a consultation with our Medical Laser Providers to learn about how we can help you age gracefully while successfully treating common skin concerns.
What is BroadBand Light (BBL)?
Sciton's BBL device uses dual-lamp technology to allow for a wide-range of customizable settings so we can effectively zone in on your own unique skin concerns and conditions. Whether you're wanting to control your acne, to fade pigmented spots, or reduce redness in the skin tone, we can fine-tune your treatment by selecting a specific wavelength setting.
BBL is changing the way we age — or don't. This innovative BroadBand Light treatment can help you achieve clearer, smoother, and overall younger-looking skin without any surgery or recovery time. Forever Young is great for non-surgical skin rejuvenation and is able to improve common concerns and signs of aging, such as:
Acne

Age spots and pigmentation

Freckles

Redness and visible veins/vessels

Sun damage

Facial veins

Uneven skin tone

Fine Lines & Wrinkles
Both your DNA and environmental components determine the way you age. You owe the way you look and feel as you age to the way your genes express themselves. As we age, the genes in our cells express themselves differently than they did when we were younger.
The Sciton BBL device sends light energy deep into the skin. The energy promotes gene expressions that are associated with youth, while deactivating genes tied to aging. The light therapy stimulates skin cells to produce proteins and building blocks at a much faster rate, much like when you were younger, resulting in one of the most effective anti-aging regimens on the market – the results are real, long-lasting, and completely natural-looking.
The Benefits of BBL Treatments
A study performed at Stanford University showed that the Sciton BBL treatment changed gene expression on the skin cells promoting much faster collagen production which in turn created healthier, younger appearing skin. Another Dermatologist led study which followed BBL patients over a ten year period showed that many, although now ten years older, looked much younger and their skin appeared much healthier than when they had started!

Treat Common Skin Concerns
The treatment is simple, precise, and proven to reliably treat common skin concerns anywhere on the body.
Affordable and Efficient
The treatment is simple and quick, with little to no downtime. With more and more expensive treatments available, the BBL remains one of the most cost-effective and affordable solutions to achieve real results.
Results That Last
There are multiple clinical studies that have followed patients receiving regular Sciton BBL treatments and all have found incredible anti-aging benefits.
Why Choose Be CLINICAL For BBL Treatments
Our BBL treatments are performed by highly trained, advanced medical laser and light professionals. We offer the most advanced laser and light technologies and specialize in BBL treatment. We perform the most BBL treatments per year in the San Francisco Bay Area and utilize a unique pre and post treatment technique to achieve incredible results for our patients. You can trust our team of medical experts to provide the utmost best and safe care during your BBL treatment. We also offer a medical grade numbing cream to our patients to make the BBL experience more comfortable, while many practices do not!
What Conditions Can be Treated With BBL?
Our San Ramon BBL technology can be used to treat a variety of common skin conditions on virtually any area of the face or body. Whether you feel like your face, neck, arms, hands, or anything else is making you look older, BroadBand Light is the solution.


Brown Spots / Pigmentation
BBL Forever Young removes brown/age spots and freckles to achieve your brightest and clearest complexion. Learn more about brown spots/sun spots treatment here.


Acne
Forever Clear BBL treatments treat acne-causing bacteria and reduce inflammation under the skin leaving you with healthy, clear, radiant skin. Learn more about Forever Clear BBL here


Redness / Rosacea
BBL Forever Young removes unwanted redness and small vessels, leaving you with an overall clearer and brighter complexion.



Skin Laxity
BBL SkinTyte firms and tightens the skin on any area of the body where the firming of sagging skin is desired. Learn more about SkinTyte here


Aging Skin
BBL Forever Young combats the signs of aging, helping you maintain your youthful skin and healthy glow for years to come!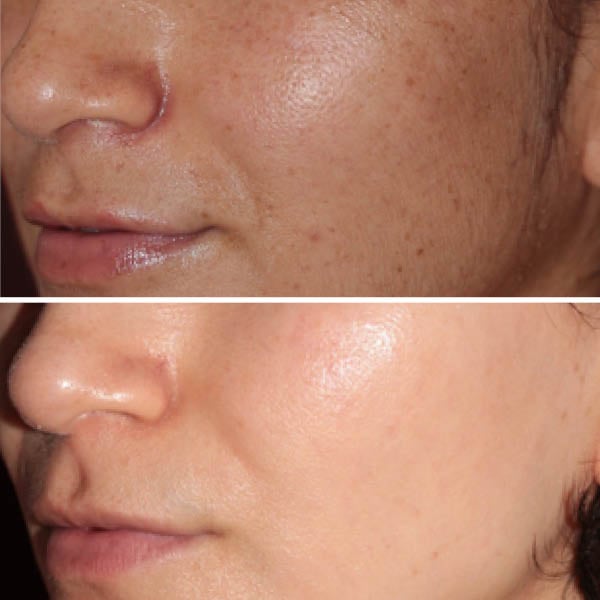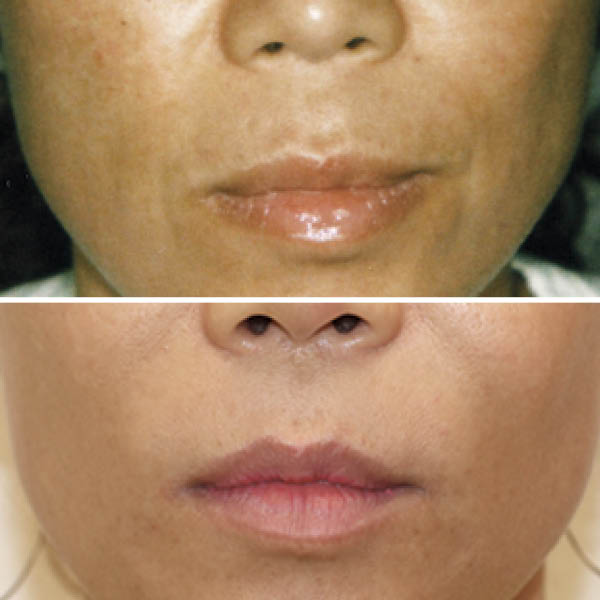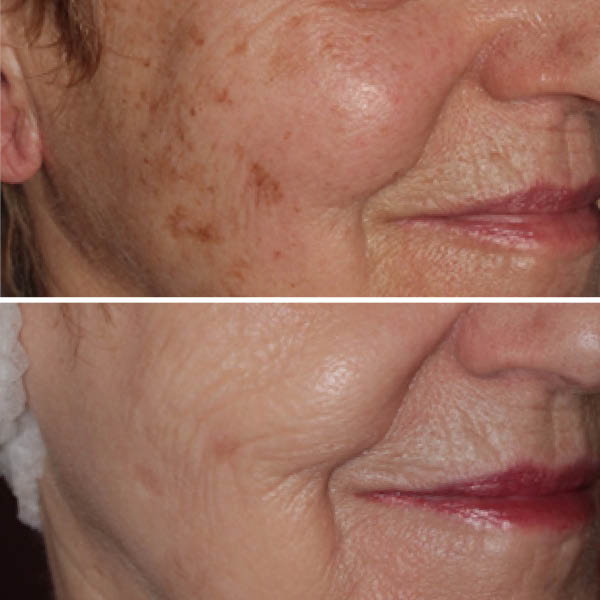 What is the BBL Experience Like?
Your BBL treatment at our San Ramon & San Francisco Bay Area medical spa clinic will begin with a consultation in which you and your Be CLINICAL Provider will determine your aesthetic goals. The non-invasive procedure involves rapid bursts of light penetrating the skin, which results in a warm sensation on the treatment area. The procedure typically only takes about 15-30 minutes depending on the skin condition being treated. Your series of treatments will be scheduled about 4 weeks apart for best results.
What to Expect Post Treatment?
Most patients are able to resume daily activities immediately following treatment. With any laser or light treatment, there is a chance of redness and swelling after treatment. Patients often leave with a flushed appearance, which resolves itself within a few hours. Dark spots, like sunspots and freckles, will grow dark and then flake off in the coming weeks. You'll see noticeable improvement after a single treatment with full results after the full series of treatments. With regular maintenance treatments you will continue to delay signs of aging for years to come!
How is BBL Priced?
BBL Treatments at Be CLINICAL are charged per treatment area. Every patient is different, but to see real improvement in skin concerns a series of 3-4 treatments are required. When purchasing a series, you will receive a 20% discount or more. To encourage our patients to take advantage of the incredible anti-aging maintenance effects of this treatment, we offer a Monthly BBL Membership option where you can receive 1 BBL/Month at a discounted rate. During a consultation, your provider will have a better idea of how many BBL sessions will be needed to achieve the desired results.
What Are The Most Common Side Effects?
Side effects are rare and minimal and when performed by experienced medical professionals, the treatment is considered very safe. At Be CLINICAL our advanced laser and light providers are highly trained to treat any of your skin care concerns safely and effectively.
REQUEST A

FREE CONSULTATION
Virtual or In Office Available
Fill Out the Form Below or Call 925.215.1160