CoolSculpting




San Ramon & San Francisco Bay Area
Are you close to your ideal weight but struggle with stubborn, unwanted fat that is unresponsive to diet and exercise? Are you looking for a non-surgical option to reduce fat throughout the body? At Be CLINICAL, our San Ramon & San Francisco Bay Area CoolSculpting treatments provide a non-invasive solution that delivers cooling technology to unwanted fat cells underneath the skin, freezing and eliminating them from the body for good. Schedule a consultation with our CoolSculpting Providers to learn about how we can safely and effectively remove unwanted fat and contour the body you've always wanted.
What is CoolSculpting?
CoolSculpting is an FDA approved fat-freezing procedure that eliminates fat cells from the body forever using cryolipolysis. Fat cells are more vulnerable to cold temperatures than other cells, which allows them to be frozen without harming the skin or neighboring tissue. The frozen fat cells are then metabolized by the body over several weeks—resulting in the permanent reduction of fat cells. Patients will see a 20-25% reduction in visible fat within 30-90 days. While other fat reduction techniques involve invasive surgery and long recovery periods, CoolSculpting produces incredible, long-lasting results without any downtime. Learn more about CoolSculpting here.
The Benefits of CoolSculpting
Non-invasive, Targeted & Effective
Unlike liposuction, CoolSculpting requires no anesthesia or surgery and there is little to no discomfort experienced. CoolSculpting is the #1 non-surgical fat reduction treatment on the market and patients can eliminate 20-25% of fat cells in a very targeted treatment area.
Permanent Results.
The targeted fat cells are removed from the body for good. As long as patients continue good dietary habits and proper exercise the results are permanent.
Alle Rewards Points.
When you choose CoolSculpting you can earn and redeem Alle Rewards points to use towards future CoolSculpting treatments or other aesthetic options like CoolTone, Botox, and Juvederm fillers.
Why Choose Be CLINICAL For CoolSculpting
Our CoolSculpting treatments are performed by highly trained, advanced medical professionals who have all undergone specialized training and have experience in body sculpting. This ensures that we maintain high safety and efficacy. We participate in the Alle Rewards program and offer unique tiered CoolSculpting pricing options to ensure our patients can maintain their incredible results in a way that is affordable and attainable.
What Areas Can be Treated With CoolSculpting?
Our San Ramon & San Francisco Bay Area CoolSculpting treatments can help patients that are close to their ideal weight but have stubborn pockets of fat in the following areas:


The Gut Gone!
Want to get rid of stubborn abdominal fat? We have you covered with The Gut Gone Package. This package will treat your lower abdomen only.

---

Treatments: 1-2

---


Bin the Chin!
Struggling with submental fat or fullness under the chin? "Bin The Chin" with CoolSculpting! This package will effectively treat your double chin.

---

Treatments: 1-2

---


Bye Bye Flanks!
This package is for those who want to say bye to their flanks. This treatment will help reduce excess fat in your lower waist/back or "love handles"
---

Treatments: 1-2+

---


Bootie Boost!
This package is perfect for people wanting to have slimmer thighs, as well as banana rolls, giving your buttocks a lifted appearance.
---

Treatments: 1-2+

---


Beat it Bat Wings!
Want to rid yourself of the excess fat known as "bat wings"? This package is perfect for those wanting to target bra fat, and fat on the upper arms.

---

Treatments: 1-2

---


Bye Bye Outer Thigh!
Want to say bye bye to your outer thighs? This package is perfect for eliminating stubborn outer thigh fat for a slimmer, sleeker you!
---

Treatments: 1-2+

---


Be Ripped!
Do you want to get rid of stubborn abdominal fat? We have you covered with the Be Ripped Ab Package. This will target your lower, mid and upper abdomen for a full treatment!
---

Treatments: 2+

---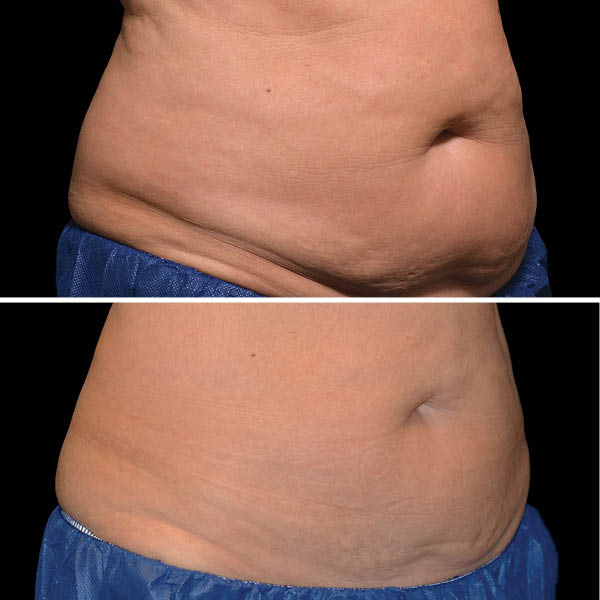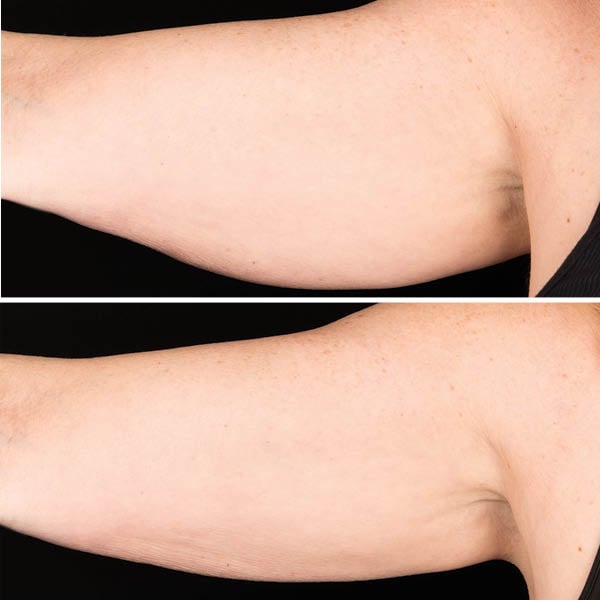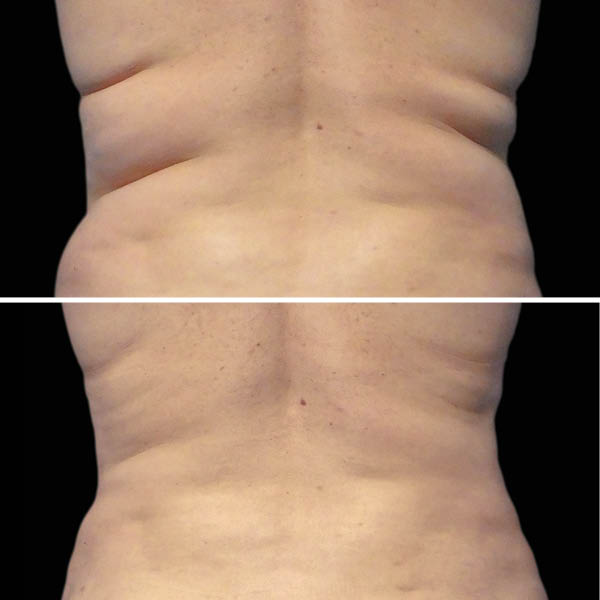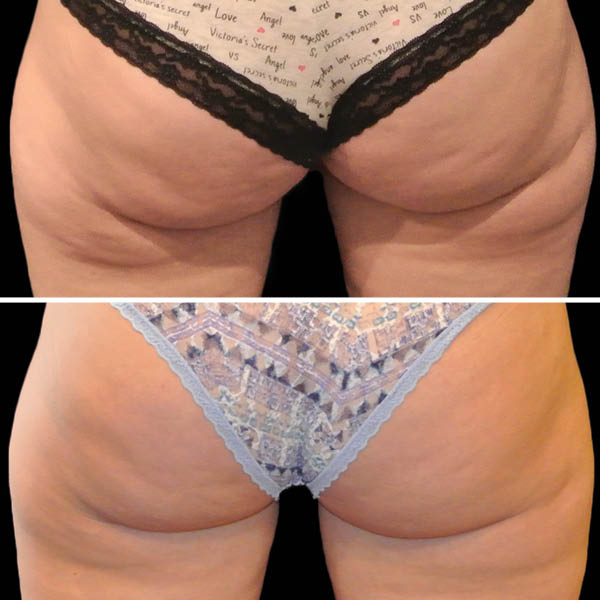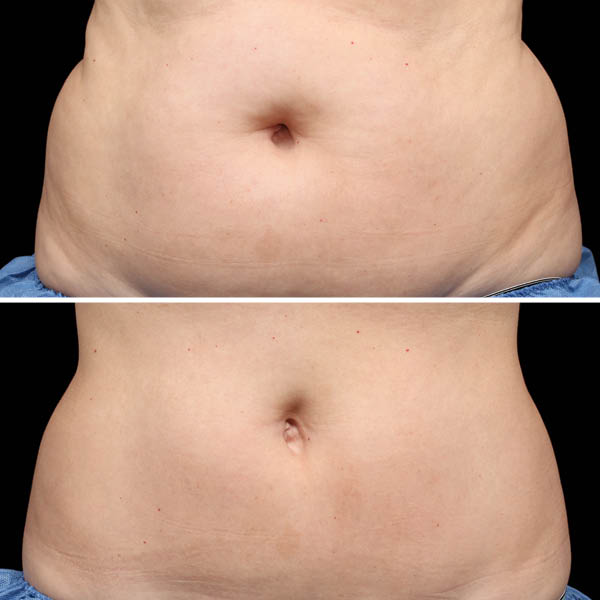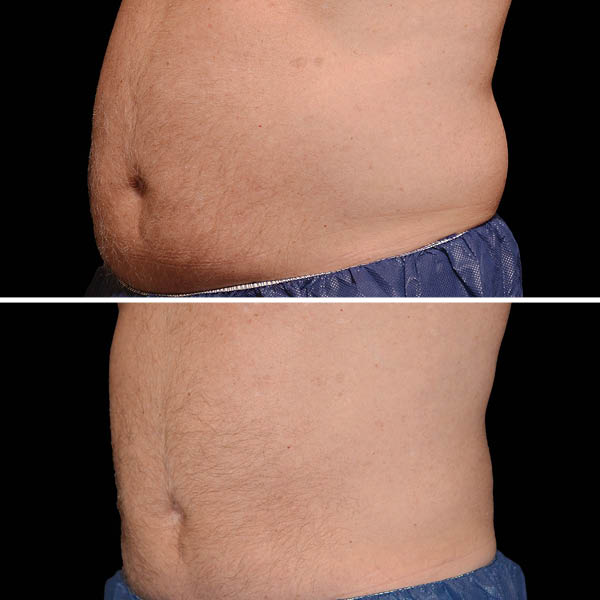 FAQ
What is the CoolSculpting Experience Like?
Your CoolSculpting treatment at our San Ramon & San Francisco Bay Area medical spa clinic will begin with a consultation in which you and your Be CLINICAL Provider will determine your aesthetic body goals. The treatment itself is a minimally invasive procedure. Our highly trained CoolSculpting Providers will mark the treatment areas, place a protective gel pad over them, and apply the applicator. Your skin and fat will be suctioned into the applicator and the cooling will begin. Treatment typically takes an hour or less and our patients often opt to bring a book or watch an episode of their favorite show on our flat screen tv. Our CoolTone treatment rooms are set up to ensure you are as comfortable as possible!
What to Expect Post Treatment?
With any procedure, there is a chance of bruising or swelling. In the days and weeks following treatment the swelling will diminish and results will begin appearing as soon as three weeks. Maximum results will appear after about 2-4 months. Some patients continue to see results develop for 6 full months. CoolSculpting is not intended as a weight loss program or for full body fat loss, however if necessary, we can combine CoolSculpting with a weight loss program. A few months after CoolSculpting, you will find that your clothes fit better, and you will feel more confident! As long as you maintain proper diet and exercise habits, you should be able to maintain your results.
How is CoolSculpting Priced?
CoolSculpting at Be CLINICAL is charged per treatment session and per area. Every patient is different, but during a consultation, your provider will have a better idea of how many sessions and areas should be treated to achieve the desired results. Each session will be spaced 30-90 days apart.
What Are The Most Common Side Effects?
CoolSculpting is FDA-cleared and has been used successfully for over 10 years. The most common side effects after initial treatment include redness, firmness, swelling, tenderness, bruising, tingling, numbness, and skin sensitivity. Common side effects typically disappear within 7-14 days post treatment. Bruising and swelling may take longer to resolve.
Learn More About CoolSculpting...
Which is better for you? Both liposuction and CoolSculpting offer unique benefits for fat loss.
Have you considered surgery for body contouring but want to know if non-surgical options will give you the same results for your money?
What's the difference between weight loss and fat loss? Our treatments are focused on contouring and toning your shape rather than just moving the number on the scale.
REQUEST A

FREE CONSULTATION
Virtual or In Office Available
Fill Out the Form Below or Call 925.215.1160