Smile Line Filler




San Ramon & San Francisco Bay Area
A beautiful smile is something everyone wants, but the lines that form around the mouth from repeated muscle movement aren't as desirable. Smile lines are a natural part of aging and can range from fine lines to deep wrinkles that instantly age your look. At Be CLINICAL, our San Ramon & San Francisco Bay Area smile line filler treatments instantly smooth your skin and treat wrinkles around your smile. Schedule a consultation with our expert aesthetic staff to treat smile lines in San Ramon today.
What is Smile Line Filler?
Smile line filler is a treatment used to minimize the appearance of nasolabial folds or smile lines with the use of dermal filler. These lines are the creases that run from the sides of the nose to the corners of the mouth, and they can become more pronounced with age and repeated muscle movement. Smile line fillers are designed to add volume to the skin and fill in these lines, helping to smooth out the area and create a more youthful, refreshed appearance. Results from treatment can last up to a year.
The Benefits of Smile Line Filler
Instant Results
Results from smile line filler treatment are visible immediately and can last 9 months to a year depending on the product used, treatment maintenance, and proper aftercare.
Non-Invasive
Smile line filler is done through tiny injections during a short visit to our San Ramon clinic. The treatment itself is very comfortable and requires no anesthesia or downtime.
Consistent Results
Our expert aesthetic injectors use the highest quality hyaluronic-acid-based fillers so you can be confident in safe treatment and natural-looking results.
Why Choose Be CLINICAL For Smile Line Filler
All of our smile line filler treatments are performed by highly trained aesthetic nurses or doctors. Our providers' experience ensures that your safety and results are the top priority at Be CLINICAL. Additionally, our premium selection of dermal fillers allows you to receive treatment that is perfectly tailored to your aesthetic goals.
What Does Smile Line Filler Treat?
Our San Ramon & San Francisco Bay Area smile line filler treatments can treat a variety of areas of concern, including…


Fine Lines & Wrinkles
Volume loss in the skin can cause wrinkling in the smile lines which makes you look older than you are. Dermal filler instantly smooths wrinkles and leaves you with a more youthful complexion.


Skin Folds
Advanced smile lines can create the appearance of excess skin over your mouth when you smile. Filler can lift the skin and prevent these folds from worsening over time or becoming permanent.


Loss of Volume
Losing fat around the mouth is common with age but it can create a sunken, sad look. Smile line filler can effectively re-volumize the skin around your mouth and prevent a tired appearance.


Static Lines
While some people only notice prominent smile lines while expressing their emotions, others may develop static lines even when the face is at rest. Filler can smooth these lines and prevent wrinkles from getting worse.


Natural Facial Restoration
If a natural look is what you are after, smile line filler is an ideal choice. Hyaluronic acid allows patients to retain their natural facial movements and expressions while providing a more youthful appearance.


Thin Smile
Volume loss around the lips can cause a thin, unpronounced smile. Smile line filler can lift and volumize your smile, providing you with a more vibrant look.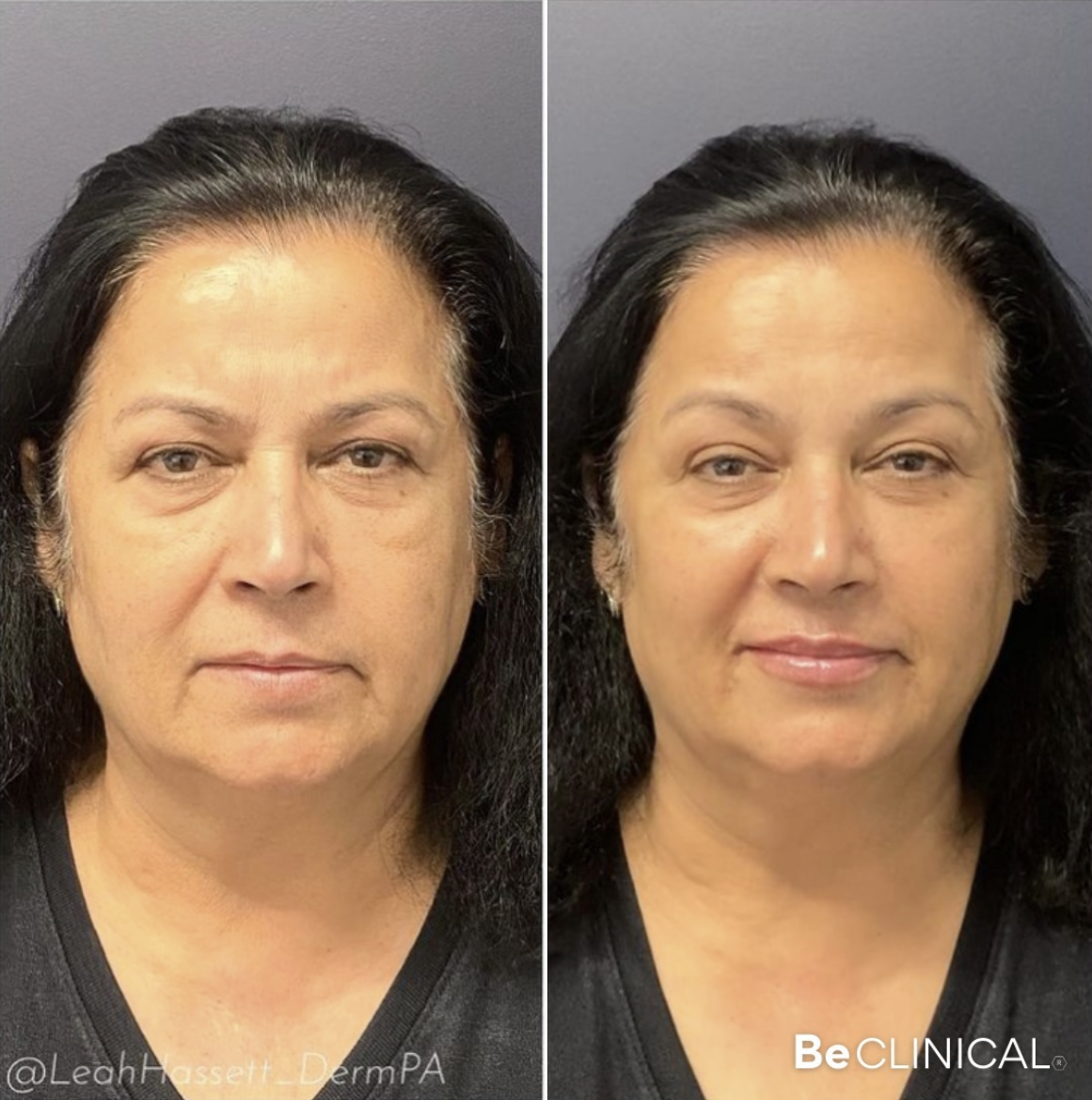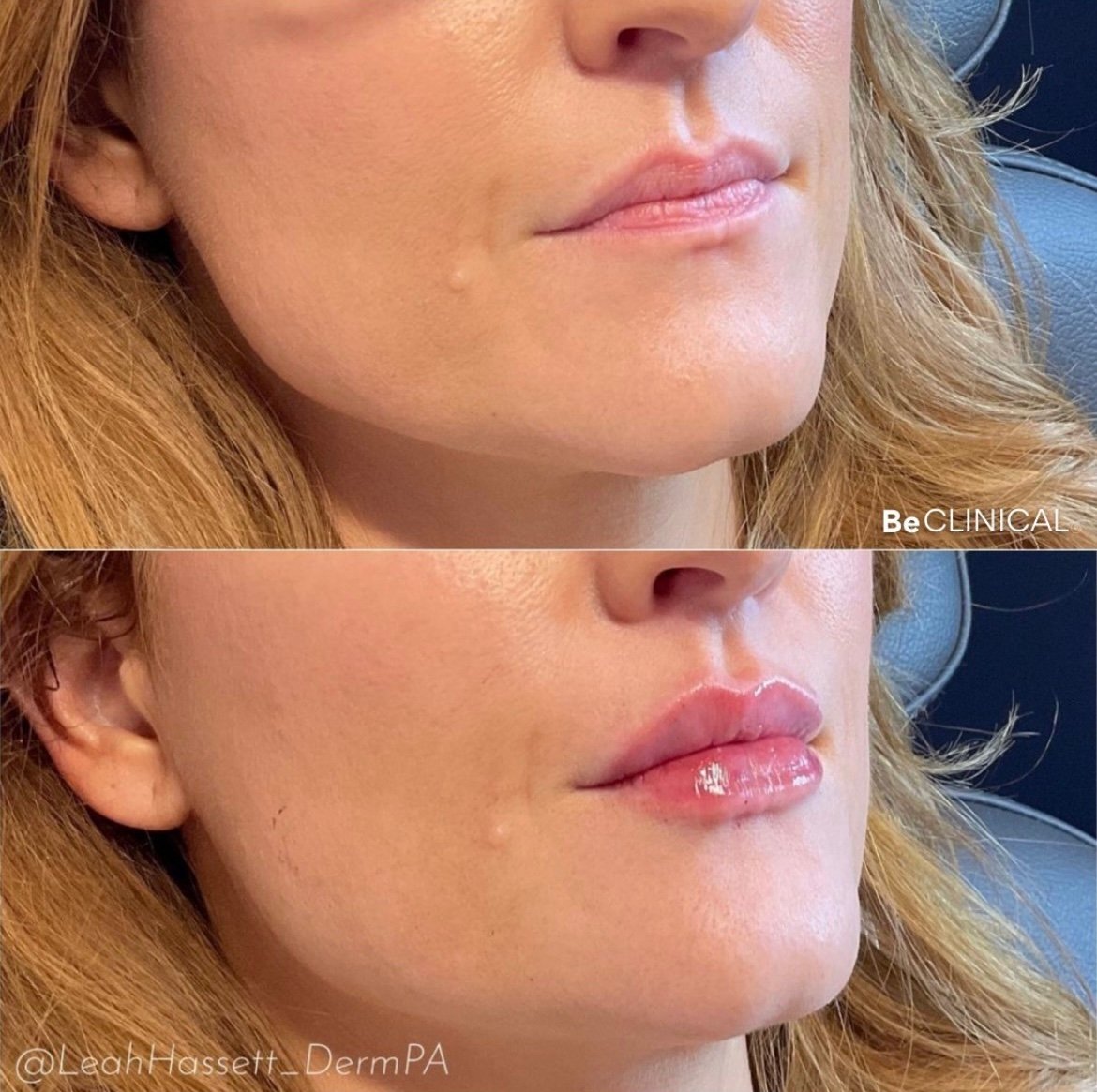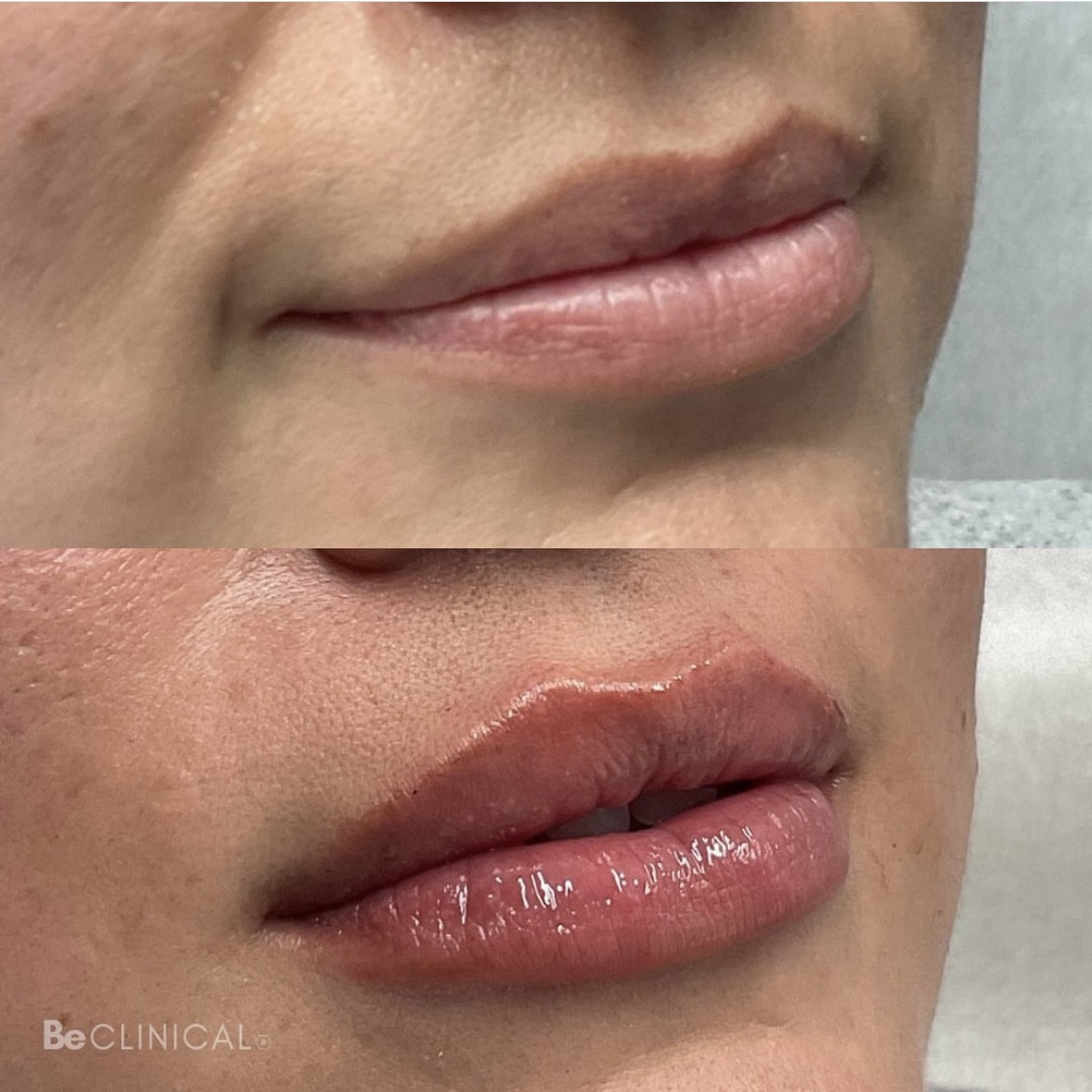 What is the Smile Line Filler Experience Like?
Before smile line filler treatment, you will begin with a comprehensive consultation at our San Ramon & San Francisco Bay Area clinic. One of our medical providers will examine your skin and determine the best product for your treatment as well as how much filler you will need for optimal results.
Before injecting, we administer a topical numbing cream that keeps you comfortable throughout treatment. After numbing, the treatment takes around 20-30 minutes.
What to Expect Post Treatment?
You will immediately notice an improvement in your smile lines following treatment. Some swelling can be expected but this will subside in the following days. Once the swelling has had the chance to subside, you will see the best results.
There is no significant downtime needed after your treatment, however, we advise avoiding strenuous activities like exercise for 48 hours.
Results from your treatment can last up to a year. You can extend your results by following aftercare instructions and coming in for maintenance treatment when you notice the effects of treatment wearing off.
How is Smile Line Filler Priced?
Smile line filler at Be CLINICAL is priced by the amount and type of product used. Premium fillers including Juvederm, Restylane, and Radiesse are all offered at our San Ramon med spa to provide you with tailored treatment.
Looking for savings on smile line filler? Stay up-to-date on our monthly specials to get discounts on your favorite treatments and products.
What Are The Most Common Side Effects?
All of our smile line filler treatments are performed with FDA-approved products that have been clinically tested and used on thousands of patients. Side effects, if present, are usually minimal but can include swelling, bruising, redness, and tenderness. You can expect any side effects to go away shortly after your treatment.
REQUEST A FREE CONSULTATION
Virtual or In Office Available
Fill Out the Form Below or Call 925.215.1160