Potenza Radiofrequency Microneedling


San Ramon & San Francisco Bay Area
Do you struggle with acne scarring, uneven skin texture, or fine lines and wrinkles? Are you looking to smooth, tighten, and lift the skin by stimulating your body's collagen and elastin levels? At Be CLINICAL, our San Ramon & San Francisco Bay Area Potenza Radiofrequency Microneedling treatment provides a non-invasive procedure to erase scarring, fine lines, and wrinkles while tightening and rejuvenating the skin. Schedule a consultation with our Medical Providers to learn about how we can give you results that no topical cream (or filler) ever could!
What is Potenza Radiofrequency Microneedling?
The Potenza device combines microneedling with radiofrequency technology to restore your skin to its youthful, bouncy, and most vibrant state.
Microneedling, AKA collagen-induction therapy, involves dozens of ultrafine needles which create microscopic punctures in the skin. These micro injuries activate the body's natural healing processes, regenerating new collagen and elastin.
Radiofrequency treatments utilize energy waves to heat the dermis, stimulate collagen production, and coagulate the soft tissue for improved tightness.
By harnessing the power of microneedling AND radiofrequency energy, Potenza delivers:
Tighter & firmer skin
Better skin texture
Reduced fine lines and wrinkles
Smaller pores
Diminished spots, scars, and blemishes
Overall younger-looking skin
Potenza's unique features make it best-in-class…
Monopolar AND bipolar RF modes for shallow and deep-reaching energy
Tiger Tip® technology (semi-insulated needles that can access more tissue and speed up the treatment session)
10 different tip sizes for different densities and layers of skin
A single-needle handpiece for targeting individual blemishes
The Benefits of Potenza RadioFrequency Microneedling
Improve Every Inch Of Skin
Get tight and glowing skin while reducing wrinkles, fine lines, scars, texture issues, and everything in-between.
Effective For Anyone, Anywhere, Anytime!
Potenza is customizable to any skin type, skin tone, or skin condition, on any area of the body, and can be performed at any time of the year!
Enhances Product Penetration
Your favorite skin creams and serums will go a lot further after establishing microchannels with microneedling.
Why Choose Be CLINICAL For Potenza RadioFrequency Microneedling
Our Potenza Radiofrequency Microneedling treatments in San Ramon & San Francisco Bay Area are performed by highly trained, advanced medical professionals who have all undergone specialized training in this modality. This ensures that we maintain high safety and efficacy. We offer full skin assessments during free consultations and can provide prescription pre-treatment creams if needed to ensure safe outcomes. We also offer prescription grade numbing cream that can be applied before the procedure to reduce any discomfort.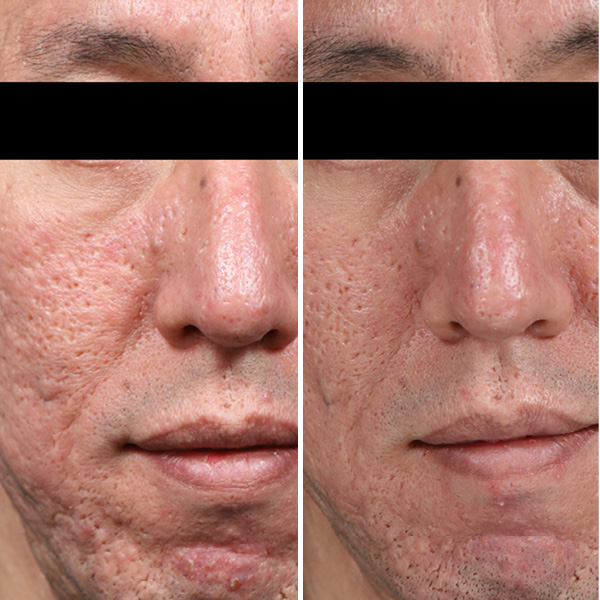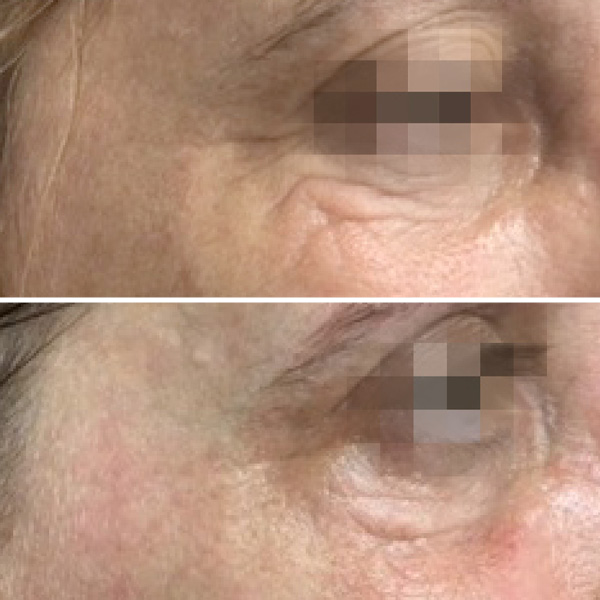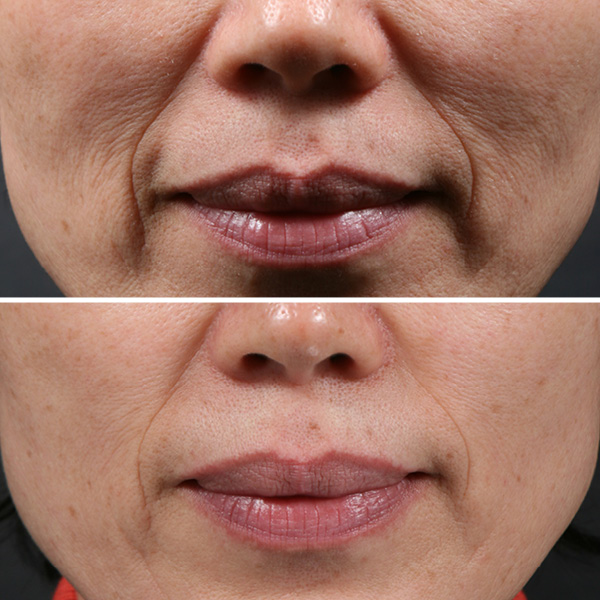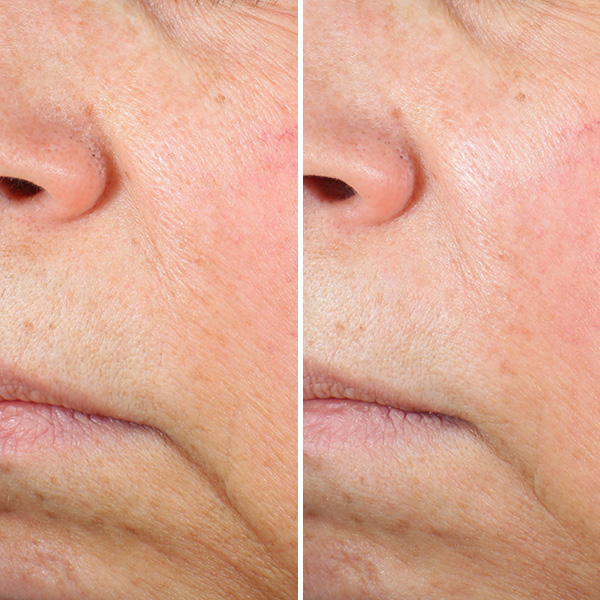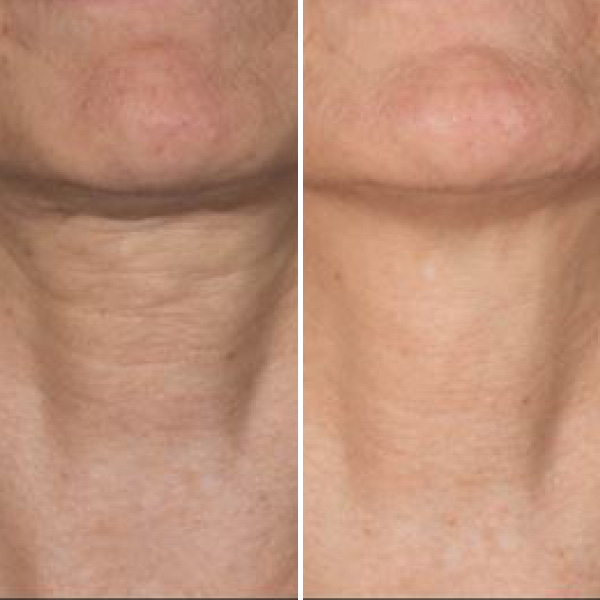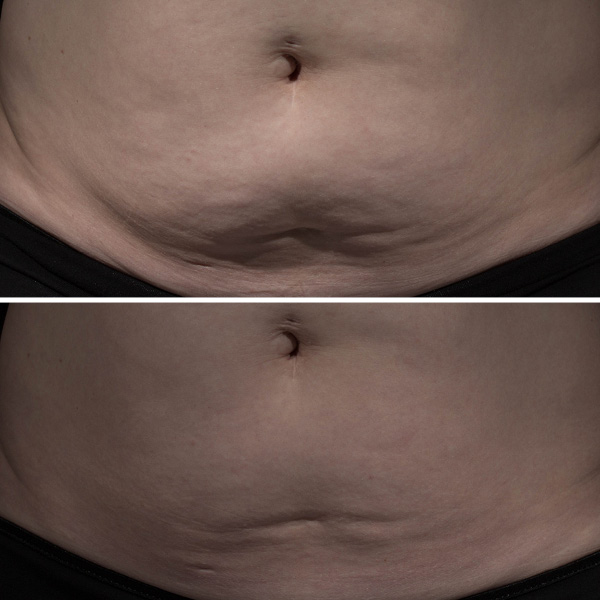 What is the Potenza RF Microneedling Experience Like?
Your Potenza Radiofrequency Microneedling treatment at our San Ramon & San Francisco Bay Area medical spa clinic will begin with a consultation in which you and your Licensed Medical Provider will determine your treatment goals. Your provider will apply a topical anesthetic before performing the Radiofrequency Microneedling treatment on the targeted area. Treatment typically takes 45 minutes or less depending on the skin condition being treated. Your series of treatments will be scheduled about 4-6 weeks apart for best results.
What to Expect Post Treatment?
Patients are able to resume daily activities immediately following treatment. With any aesthetic treatment, there is a chance of minor redness and swelling after treatment. Patients often leave with a flushed appearance, which resolves itself within a few hours. You'll see some improvement immediately after treatment. Your skin will continue to improve over the course of 4-6 weeks, as collagen-rebuilding occurs you'll continue to notice smoother, brighter, younger-looking skin! You'll see optimum results at 12 weeks post-treatment.
How is Potenza RF Microneedling Priced?
Potenza Radiofrequency Microneedling at Be CLINICAL is charged by treatment area and number of sessions. Every patient is different, but during your consultation, your provider can assess your concerns and tell you more.
What Are The Most Common Side Effects?
The most common side effects with Radiofrequency Microneedling treatment include localized pain, swelling of the treated area, redness, ultraviolet (UV) sensitivity, or skin peeling. Your Be CLINICAL Provider will assess to see if you're a good candidate for this treatment and, if needed, you will be prescribed a prescription cream as pre-treatment to ensure a good outcome. We also recommend avoiding sun exposure and carefully following proper post care instructions.
REQUEST A

FREE CONSULTATION
Virtual or In Office Available
Fill Out the Form Below or Call 925.215.1160