Arm Liposuction




San Ramon & San Francisco Bay Area
Are you looking for a way to smooth your arms and permanently remove stubborn fat? Have you struggled to spot-reduce fat in problem areas? At Be CLINICAL we offer arm liposuction in San Ramon and the San Francisco Bay area that will contour and slim your arms with minimal downtime and fast results. Book a consultation with our plastic surgeon today to learn more about arm liposuction and start your journey towards arms you can feel confident about.
What is Arm Liposuction?
Arm liposuction is performed through small incisions in the arm that allow for comprehensive removal of fat. Using small tools, our surgeon can suction fat out of undesirable areas while contouring the arms to complement your natural shape. Our advanced techniques allow for rapid results, minimal scarring, and a lessened recovery time. Learn more about liposuction here.
The Benefits of Arm Liposuction
Spot Reduce Fat
Even the best diet and exercise program can leave you with stubborn arm fat. Liposuction is an FDA-approved method to get rid of fat in specific areas without changing your lifestyle.
Tailored Treatment
Every patient's needs and wants are different. Our liposuction technique allows for highly customizable treatment that leaves you with results that enhance your natural body type.
Minimal Downtime
While arm liposuction is considered an invasive procedure, the incisions made to perform the procedure are small. Most patients are able to return to normal activities within a few days.
Why Choose Be CLINICAL For Arm Liposuction
Arm liposuction is a specialized procedure that should only be performed by an experienced surgeon in a medical setting. All of our liposuction procedures are performed by our highly-trained plastic surgeon. Our surgeon is a specialist in body contouring who will guide you through your consultation, procedure, and aftercare to ensure you leave our office with results you will love. When you are under the care of the Be CLINICAL team you can be confident that your safety will be at the center of your treatment.
What Can Arm Liposuction Treat?
Our San Ramon & San Francisco Bay Area Arm Liposuction treatments can treat a variety of areas of concern, including…


Excess Arm Fat
Diet and exercise alone are ineffective at removing fat in specific areas of the body. This can leave your body with a lack of proportion if you have lost weight in other areas but struggle with arm fat. Liposuction can directly target these fat deposits.

Lack of Definition
Aging, genetics, and weight changes can leave your arms undefined. Even if you have spent time building muscle for a more toned physique, it can be obscured by extra fat and loose skin.


Uneven Skin
If lack of smoothness is a concern for you, liposuction is an ideal treatment choice. Many patients suffer from dimpling that can take away from the natural shape of your arms. Liposuction can smooth and shape your arms in a single session.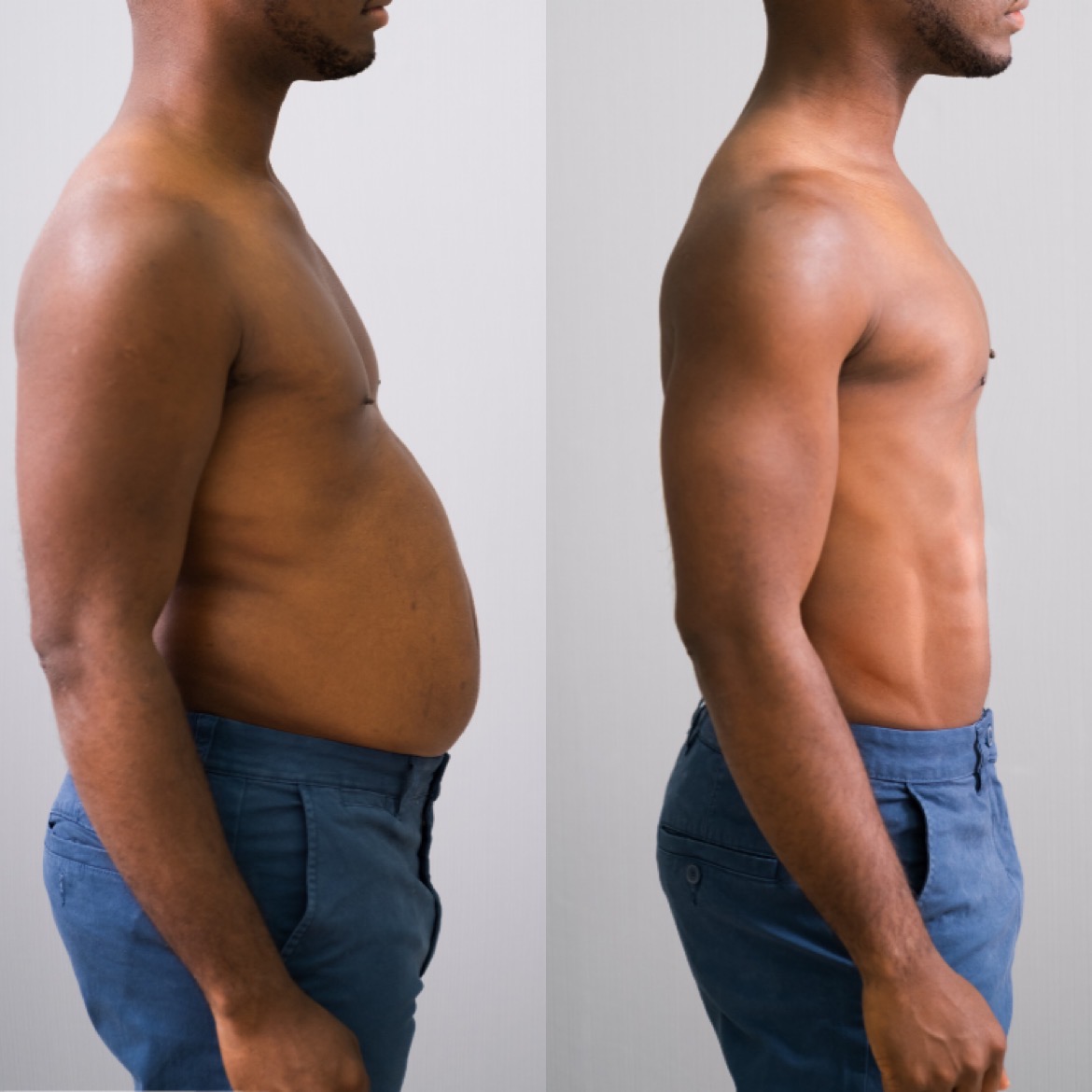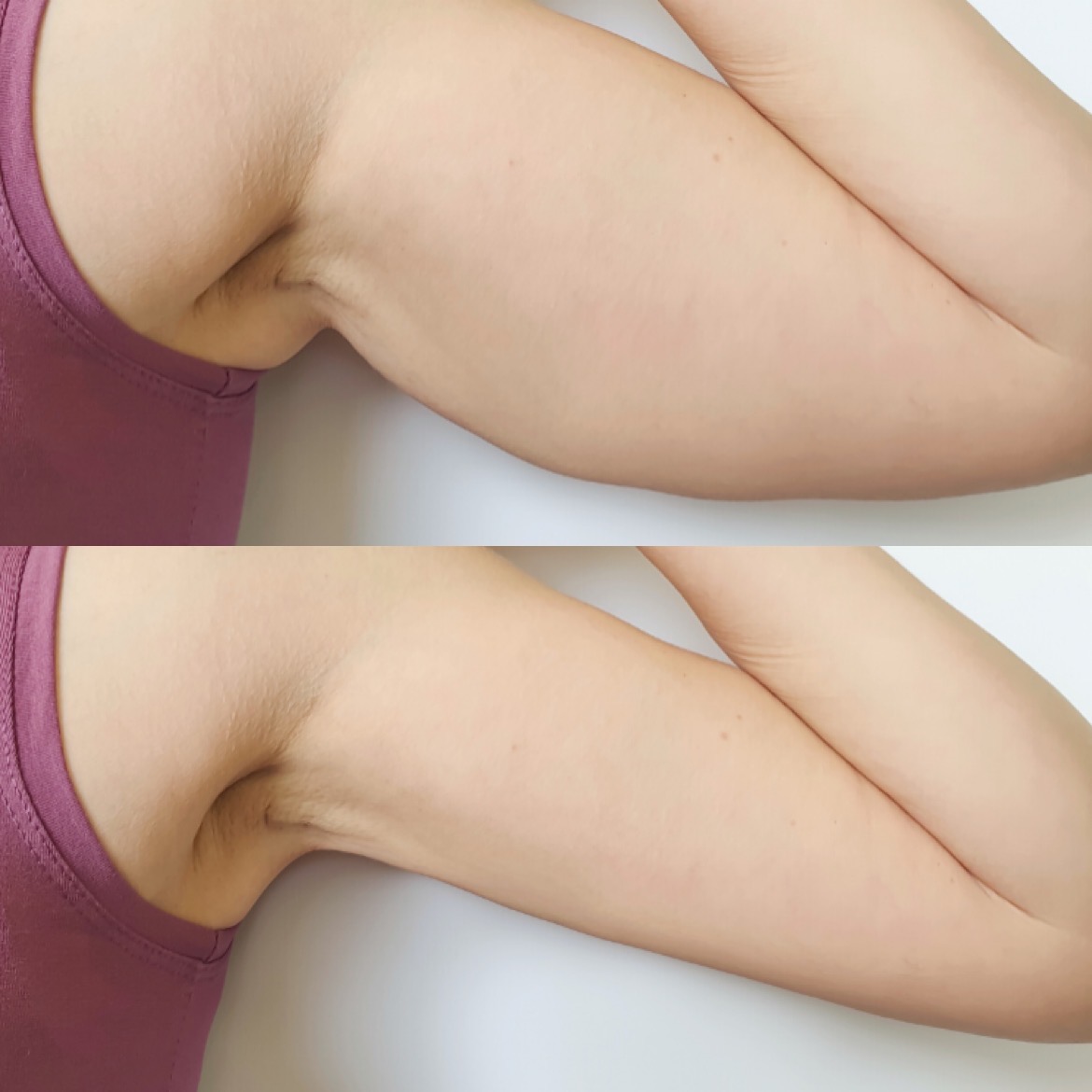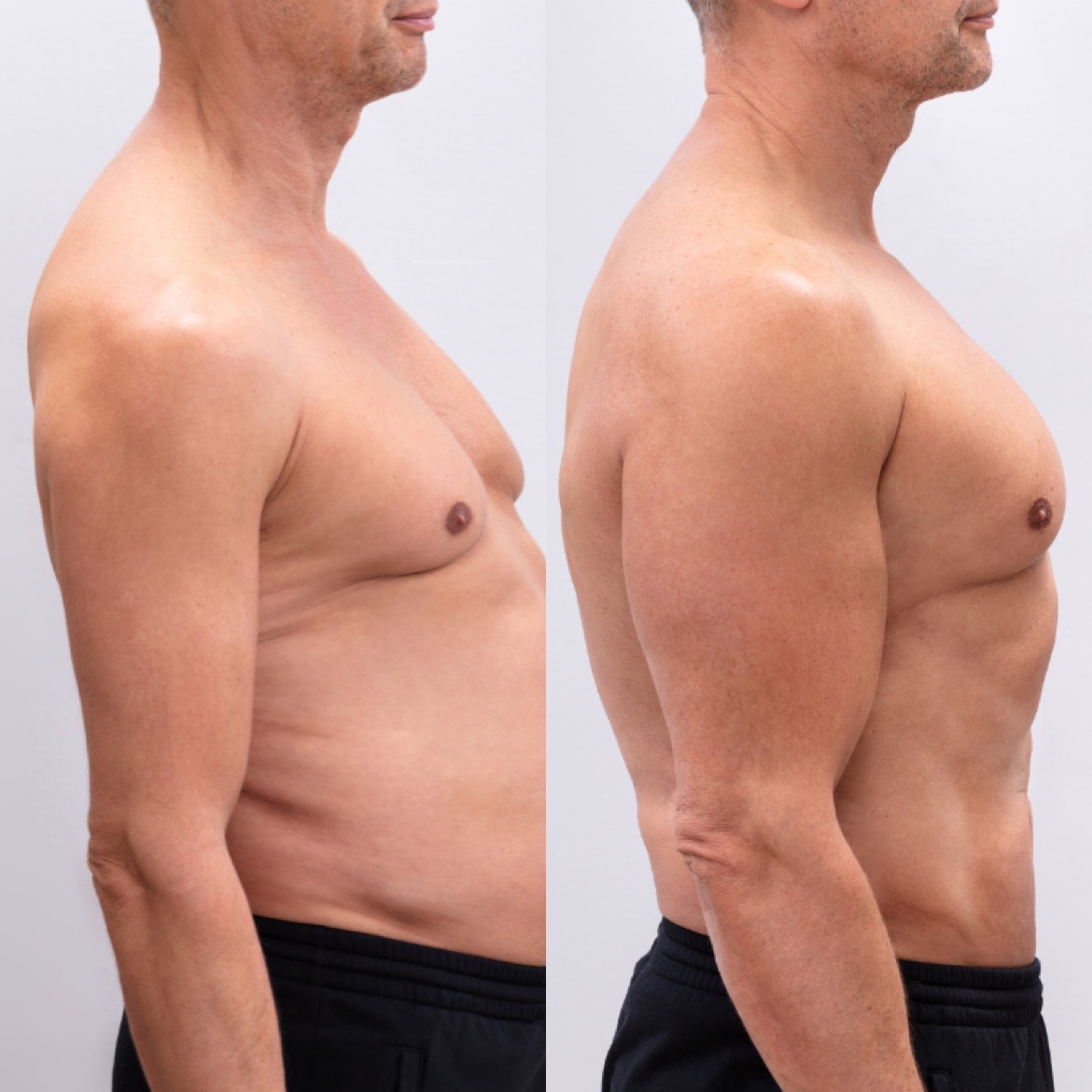 What is the Arm Liposuction Treatment Experience Like?
At Be CLINICAL we know that every patient's aesthetic goals are different. We start every arm liposuction treatment plan by conducting a consultation to learn about your concerns and goals. Before your treatment, our surgeon will mark the areas where excess fat will be removed. The procedure itself is comfortable as we administer a sedative that will relax you but is not as intensive as general anesthesia. Our technique is so gentle that general anesthesia is not needed. Using a thin cannula, the fat will be suctioned from the areas over the course of a few hours. We will monitor you after the procedure to ensure your comfort and satisfaction with results.
What to Expect Post Treatment?
With any liposuction treatment, there is a healing process. However, any side effects should not be severe enough to prevent you from your day-to-day activities like work or errands. It can take a few weeks for swelling to subside and your best results to become visible. Our team will provide you with complete aftercare instructions and schedule follow-up appointments to monitor recovery.
How is Arm Liposuction Priced?
At Be CLINICAL we price liposuction by area and the amount of fat that will need to be removed to achieve your desired results. A cost estimate will be given to you by your provider at your initial consultation.
What Are The Most Common Side Effects?
Liposuction of the arms is a safe and clinically-proven procedure that will leave you with profound results after a single treatment. Our advanced technology is designed to leave you with little discomfort and few side effects. Some of the side effects of arm liposuction can include redness, bruising, swelling, and tenderness. We will help you manage any pain with medications and be an integral part of your recovery process through follow-up appointments.
Learn More About Liposuction...
Are you close to your ideal weight but struggle with stubborn, unwanted fat pockets that are unresponsive to diet and exercise? Our expert Plastic Surgeon is here to help.
Which is better for you? Both liposuction and CoolSculpting offer unique benefits for fat loss.
Have you tried everything to achieve a flat stomach? Liposuction offers a solution to slim your midsection and smooth your skin without spending hours at the gym.
REQUEST A FREE CONSULTATION
Virtual or In Office Available
Fill Out the Form Below or Call 925.215.1160