Liposuction vs. CoolSculpting




San Ramon & San Francisco Bay Area
Are a healthy diet and exercise not giving you the results you were expecting? Traditional weight loss can fail to contour the body and give patients the shape they desire. At Be CLINICAL, we offer body contouring treatments like liposuction and CoolSculpting in San Ramon and the San Francisco Bay area to help patients spot-reduce fat and contour their physique. Wondering which is best for you? Learn more about liposuction vs. CoolSculpting by booking a consultation today.
Liposuction or CoolSculpting: Which Is Better for Me?
Both Liposuction and CoolSculpting offer unique benefits for individuals looking to eliminate stubborn pockets of fat. Liposuction is a surgical procedure that offers immediate results and can be used to remove larger amounts of fat from the body. CoolSculpting, on the other hand, is a non-invasive treatment that offers gradual results and is better suited for individuals who are looking to eliminate smaller pockets of fat. Ultimately, the decision between the two treatments will depend on individual preferences and goals.
Benefits of CoolSculpting and Liposuction
Dependable Results
While the timeline for results varies between the two treatments, both are proven to effectively and permanently spot-reduce fat.
Customizable
Both treatments can be tailored to your aesthetic goals. CoolSculpting and liposuction can reduce specific areas of fat that can't be targeted by diet and exercise.
Body Contouring
Traditional weight loss results in fat reduction (not loss) across your entire body. Both treatments can target and eliminate fat cells that may be stubborn due to genetics.
Why Choose Be CLINICAL For CoolSculpting or Liposuction
We offer both liposuction and CoolSculpting at Be CLINICAL. All of our procedures are performed by medical professionals who have been trained in body contouring. At our practice, we are committed to your safety and results which is why we curate every treatment to your lifestyle and goals. Book a consultation today to learn about your body contouring treatment options.
What Are the Main Differences Between Liposuction and CoolSculpting?
Some of the differences between our San Ramon & San Francisco Bay Area CoolSculpting and liposuction treatments include:


Procedure
Liposuction is a surgical procedure that involves making small incisions in the skin to insert a cannula and suction out fat cells. CoolSculpting is a non-invasive treatment that uses controlled cooling to freeze and destroy fat cells.

Anesthesia
Liposuction typically requires local or general anesthesia, while CoolSculpting is typically performed without any anesthesia.


Downtime
Liposuction has a longer recovery time than CoolSculpting, with most patients needing to take several days off work and avoid strenuous activity for several weeks. CoolSculpting has little to no downtime, with most patients able to return to their regular activities immediately after the treatment.


Results
Liposuction typically provides more dramatic and immediate results than CoolSculpting. The full results of CoolSculpting can take several months to appear, while liposuction results are typically visible within a few weeks.


Cost
CoolSculpting is generally less expensive than liposuction, although this can vary depending on the specific treatment plan and individual needs.


Treatment Areas
Both treatments can treat similar areas including the abdomen, arms, buttocks, and more. Certain areas like the face or knees may benefit more from liposuction.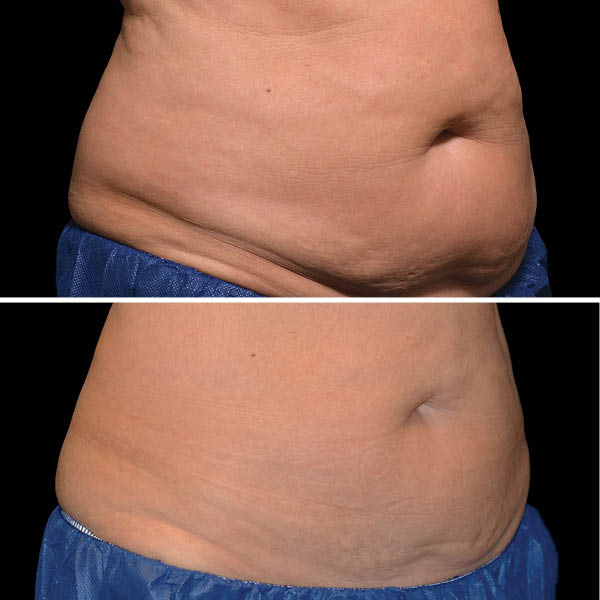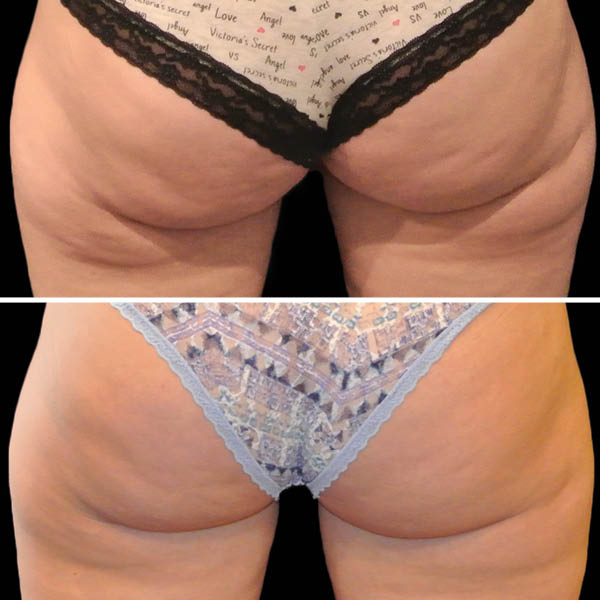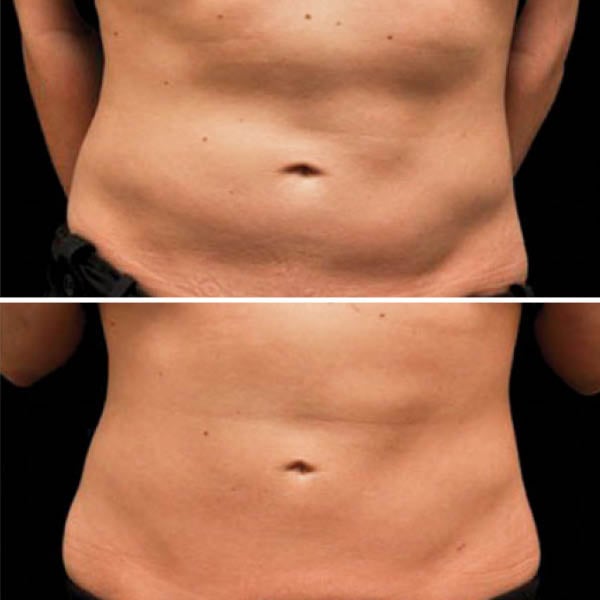 What Is The Cost Difference Between Liposuction And CoolSculpting?
When comparing cost per treatment, liposuction is generally more expensive. However, liposuction can typically be completed in one treatment while CoolSculpting can require 3 or more treatments. One liposuction treatment and a set of CoolSculpting treatments are comparable in price.
What Can I Expect from Treatment?
At Be CLINICAL, we start every potential treatment with a consultation. During your consultation, we will discuss both treatment options for you and recommend a treatment that best fits your needs. Here is what you can expect from each treatment:
CoolSculpting:

During your treatment, a cooling device will be attached to the area where you want fat removed. You will be awake and alert during your treatment and should not feel any discomfort. After your treatment, you can immediately return to your normal activities.

Liposuction:

A localized anesthetic will be administered to the treatment area which will allow you to be awake and comfortable. Following treatment, you will need to allow about a week for recovery and carefully follow the aftercare instructions given to you by our staff.
What Results Can I Expect?
CoolSculpting results are gradual. While fat cells are immediately frozen during the treatment, it takes your body a few weeks to eliminate them completely from the body. You will notice the best results a few months after your final treatment.
Results from liposuction are immediate as fat is manually extracted from the body. However, you may have some swelling after the procedure so the best results will be seen after a week or two.
Are there any side effects?
Both liposuction and CoolSculpting at Be CLINICAL are performed by the most advanced medical professionals. Our expertise combined with the safety of both treatments results in minimal to no side effects for our patients. However, if you do experience side effects, they should be tolerable and resolve within days to weeks after your treatment.
Learn More About Body Sculpting...
Which is better for you? Both liposuction and CoolSculpting offer unique benefits for fat loss.
Have you considered surgery for body contouring but want to know if non-surgical options will give you the same results for your money?
What's the difference between weight loss and fat loss? Our treatments are focused on contouring and toning your shape rather than just moving the number on the scale.
REQUEST A FREE CONSULTATION
Virtual or In Office Available
Fill Out the Form Below or Call 925.215.1160