Laser Facial




San Ramon & San Francisco Bay Area
Are you looking for a way to refresh your skin and revive a youthful glow? Are over-the-counter skin care products not providing the results you were expecting? From acne scars to aging, skin concerns can occur to anyone at any age. While regular skin care is an essential part of maintaining good skin, it sometimes isn't enough. At Be CLINICAL, we offer laser facials in San Ramon and the San Francisco Bay Area. This treatment offers powerful skin resurfacing without needles, surgery, or downtime. Book a consultation at our San Ramon clinic to learn more about how a laser facial can smooth and brighten your complexion.
What Is A Laser Facial?
At Be CLINICAL, we perform laser facials with the Clear + Brilliant laser system. Clear + Brilliant is a fractional laser that is gentle enough to use on the face while still providing patients with stunning and noticeable results. A laser facial delivers precise energy stimulation to the face that results in collagen production. Patients who want more out of their skincare regimen are advised to incorporate regular laser facials as part of their regular routine. Traditional facials only treat the uppermost layer of skin and are limited in the way they can prevent concerns that start deeper in the skin, such as aging. Our laser facials provide deep skin resurfacing while being gentle on skin.
The Benefits of a Laser Facial
Non-invasive
Laser facials deliver microcurrents of energy that can stimulate deep layers of the skin without needles or surgery. The tip used for the treatment only touches the surface of your skin.
Safe for All Skin Types
While some lasers can cause hyperpigmentation in different skin tones, our laser facial is gentle enough to use on all skin types and tones.
Convenient and Comfortable
A laser facial treatment is fast and can be completed in under an hour. The treatment is not painful and requires no downtime.
Why Choose Be CLINICAL For Laser Facial Treatment
Be CLINICAL's laser technicians are highly experienced and familiar with different skin types, tones, and concerns. We offer customized treatments with the safest and most advanced lasers, like Clear + Brilliant. Depending on your goals, our staff can create a custom treatment plan that treats your skin concerns and prevents signs of aging for years to come.
What Can a Laser Facial Treat?
Our San Ramon & San Francisco Bay Area laser facial treatments can treat a variety of areas of concern, including…


Fine Lines & Wrinkles
Signs of aging can appear starting as early as one's mid-20's. Sun damage, lifestyle, environmental factors, genetics and skin care can all impact how fast one ages. A laser facial can treat signs of aging while preventing the progression of lines and wrinkles.


Skin Tone and Texture
If your skin tone is uneven or you are unable to achieve smooth skin with skin care alone, a laser facial can provide the extra boost you may need to reach your skin care goals.


Skin Laxity
Loose skin can happen at any age, but it is more common from age 30 onwards as collagen production and facial fat decrease. Regular laser facials can provide skin tightening benefits.


Scarring
Scars can happen from acne or injury and can be very difficult to get rid of with skin care alone. Laser facials can effectively resurface the skin and treat both the texture and coloration concerns associated with scarring.


Acne
If you are struggling with stubborn acne, a laser facial can provide deep skin care that treats acne from the inside out. Many of our patients see a noticeable improvement in acne after one treatment.


Sun Damage
If you skipped the SPF for too many years, you might notice signs of sun damage like sun spots, wrinkling, or skin laxity. Laser facials can promote skin health and collagen production after year's of sun damage.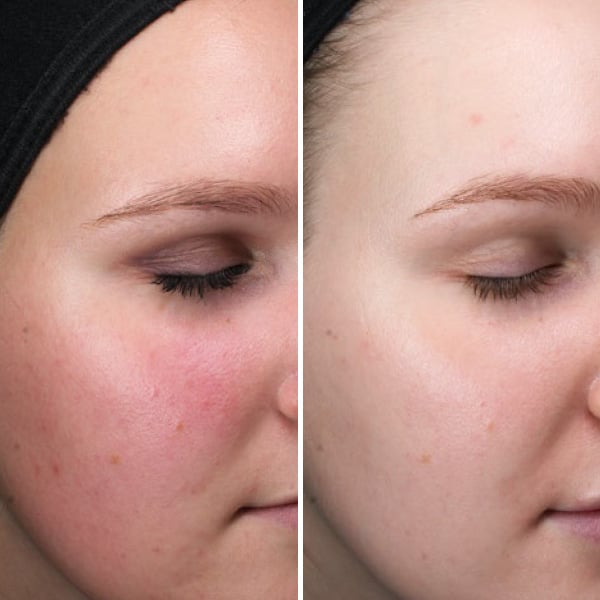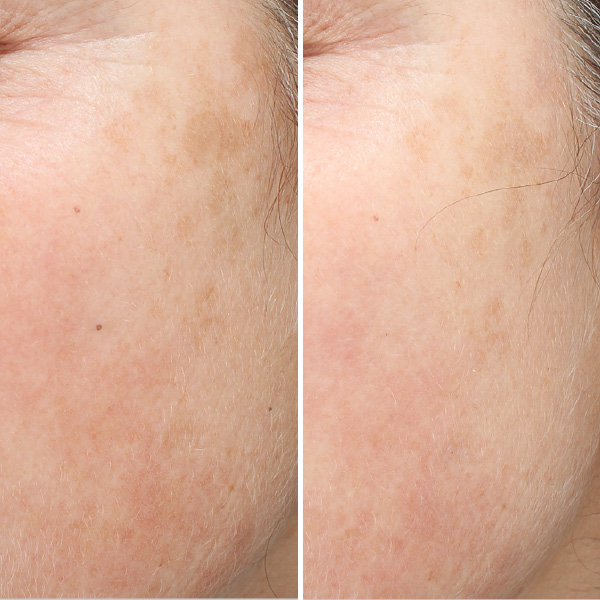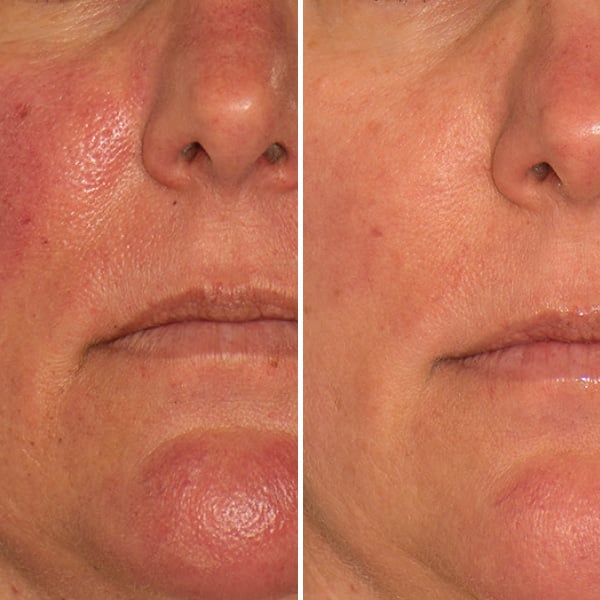 What is a Laser Facial Treatment Like?
A laser facial treatment at our San Ramon clinic begins with a comprehensive consultation. During your consultation we will discuss your skin health and concerns in order to develop a customized treatment plan based on your goals. Before your treatment, we will apply a topical numbing cream to your skin to ensure that you are comfortable throughout the procedure. Once you are numb, a technician will guide the Clear + Brilliant laser over your skin. The treatment itself takes about 30 minutes. Our laser facial treatments can be combined with our many aesthetic procedures such as Botox or fillers for even better results.
What to Expect Post Treatment?
There is no downtime required after your laser facial treatment at Be CLINICAL. However, your skin will be more sensitive than usual so it is recommended that you avoid direct sun exposure for around 72 hours. The results from your treatment will be apparent within a few weeks and will only improve with regular treatments. Laser facials can be performed every 3-4 weeks at our San Ramon clinic.
How is a Laser Facial Treatment Priced?
Laser facials are priced per treatment. Because we recommend multiple treatments for best results, you can get a 20% discount when you purchase a series of treatments.
For even more savings, check our monthly specials for deals on laser facials and other aesthetic treatments.
What Are The Most Common Side Effects?
Our laser facial treatments are extremely gentle and reactions to the treatment are rare. If anything, you might notice some redness, tenderness, or itching in the areas treated. These effects should dissipate a few days after your treatment.
REQUEST A FREE CONSULTATION
Virtual or In Office Available
Fill Out the Form Below or Call 925.215.1160