Vaginal Rejuvenation in San Ramon
Be CLINICAL's diVa® Laser Therapy Treatment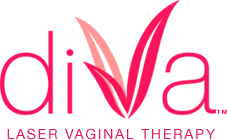 As a woman ages, her body undergoes a variety of different changes. Sometimes, these changes can lead to lower levels of self-confidence, lack of intimacy, or even physical pain. DiVa is an incredible laser vaginal therapy treatment by Sciton®, designed to solve a woman's most intimate concerns and give her back her life.
diVa can help women treat common problems, including:
Stress urinary incontinence
Itching or discomfort
Pain during sex
Vaginal dryness
Vaginal laxity
How diVa Works
DiVa is a dual hybrid fractional laser treatment, utilizing the same technology behind the popular Halo™ facial rejuvenation. This allows us to customize your diVa treatment based on your unique concerns and condition.
Unlike alternative laser vaginal therapies which can take over a half hour to perform, a diVa treatment lasts just 3-5 minutes. You can schedule your appointment during your lunch break and be back to work soon after. During your treatment, the specially designed diVa handpiece is carefully positioned within the vagina using an ergonomically designed single-use quartz dilator. Once inserted, no manual positioning is required. The dilator is left in place as the handpiece rotates throughout the treatment area administering laser energy with high precision automation technology, allowing for safer, more efficient, and more natural outcomes.
The results of your diVa treatment will have you feeling years younger and revitalized. Women who undergo this laser vaginal therapy often are more confident with their partners and enjoy higher levels of self-confidence. Most patients can achieve optimal results with just three diVa treatments.
Schedule Your diVa Treatment in San Ramon
Feel sexy and confident again with diVa vaginal therapy by Sciton®. Give our office a call or schedule your consultation online to discuss your own personalized diVa treatment with Dr. Fiona Frie at Be CLINICAL in San Ramon, California.